Christmas is near! Tis the season to take a break from work and spend more time with our family, give gifts to our loved ones, and eat homemade goods you and your family cooked. Usually, some families prefer celebrating the holidays outside, probably in a place full of Christmas lights and good food. But since there is still a pandemic, many have resorted to celebrating Christmas inside their homes. And what more way to celebrate it is to bring Christmas to our doorstep and celebrate it inside? We have gathered a list of decorations you can easily buy online or at nearby stores to make your condo home feel like a holiday home.
Christmas Decorations You Can Display in the Wide Space of Your Condo
Pencil Christmas Tree
Who doesn't want a Christmas Tree at their home right? But since living in a condo means limited space and we do not want decorations, a Pencil Christmas Tree is perfect! Even if it is thin, it still gives a wonderful Christmas vibe to your condo. Plus, it's easier to decorate this tree since you only need a few garlands and Christmas balls . Also, a carpet underneath will add an extra touch of elegance to your Christmas Tree. If you feel like it's still not enough, then it's time to put the presents underneath as well for extra decoration!
Wall Christmas Tree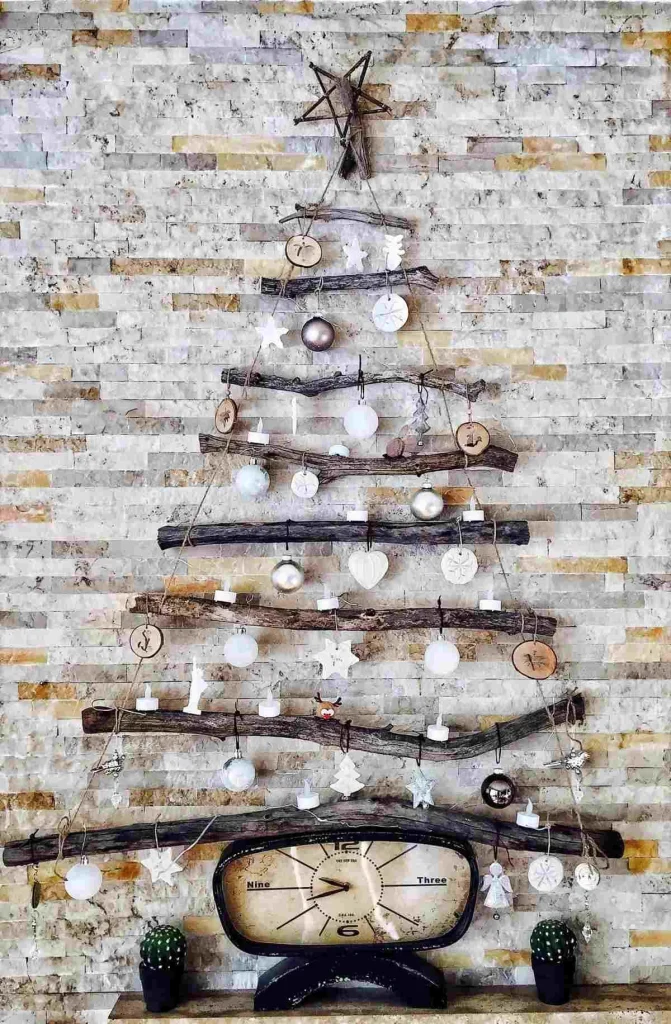 If a Pencil Christmas Tree is still too big for a condominium. You may stick with a wall Christmas Tree as well! Whether it can be bought online or you want to "Do-It-Yourself", get your creative juices flowing! You can get as creative just like these and it will still give your condo in Bacoor the perfect Christmas Vibes. This way, you get to save so much space at your condo as well since it is hanged on a wall and no walkway is occupied.
Leaf Garland with String Lights
Does your condo have a balcony? With this decoration, not only you will feel the Holiday vibes but also your condo neighbors will see your beautiful Christmas balcony. The best decorations to put are garlands with Christmas lights and Christmas balls. You might as well stand out this Christmas by lighting up your balcony, right? Sharing the Christmas vibes at your condominium community is the best way to celebrate it!
Christmas Candles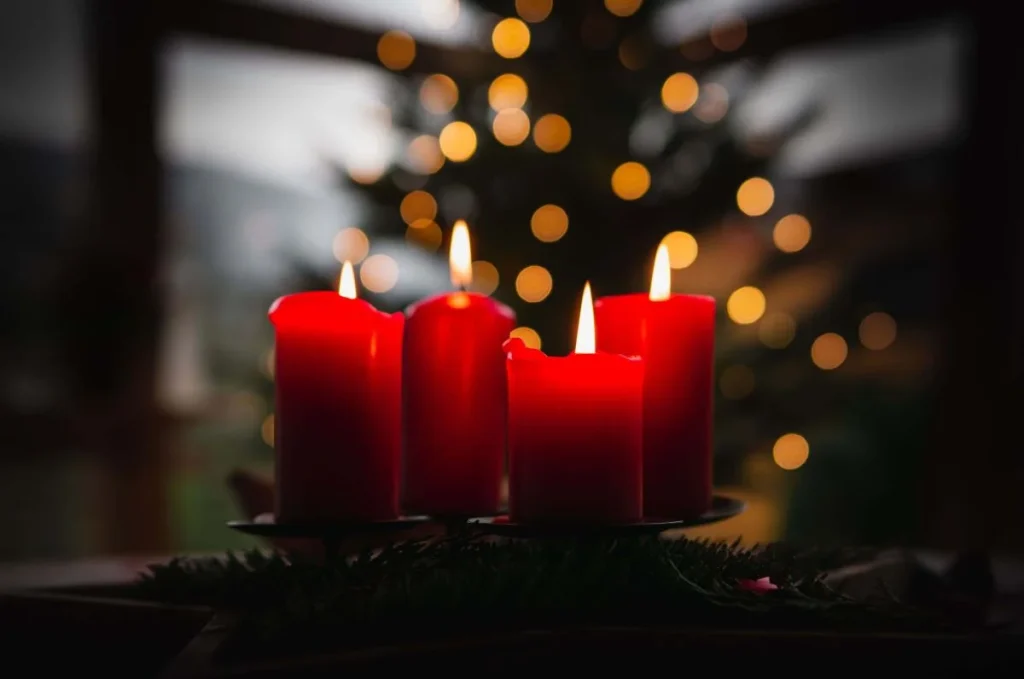 If you love Christmas-themed scents, you might as well get some Christmas candles to make your condo aesthetically pleasing this Christmas! Not only it will be a pretty decoration but candles with scents like peppermint, cinnamon, vanilla, or roasted chestnuts will give your condo the smell of the lovely holiday season. If you do not want to use or lighten up your pretty candles, that's alright as well! You may still use them for decoration and instead, a diffuser and essential oils comes handy in these situations .Just find what scent is best for the Christmas season. With essential oils, you may also mix and match the perfect scent that works for you.
Christmas Floor Mat
The best way to welcome your guests to your humble condo this holiday season is with a Christmas floor mat!
Poinsettia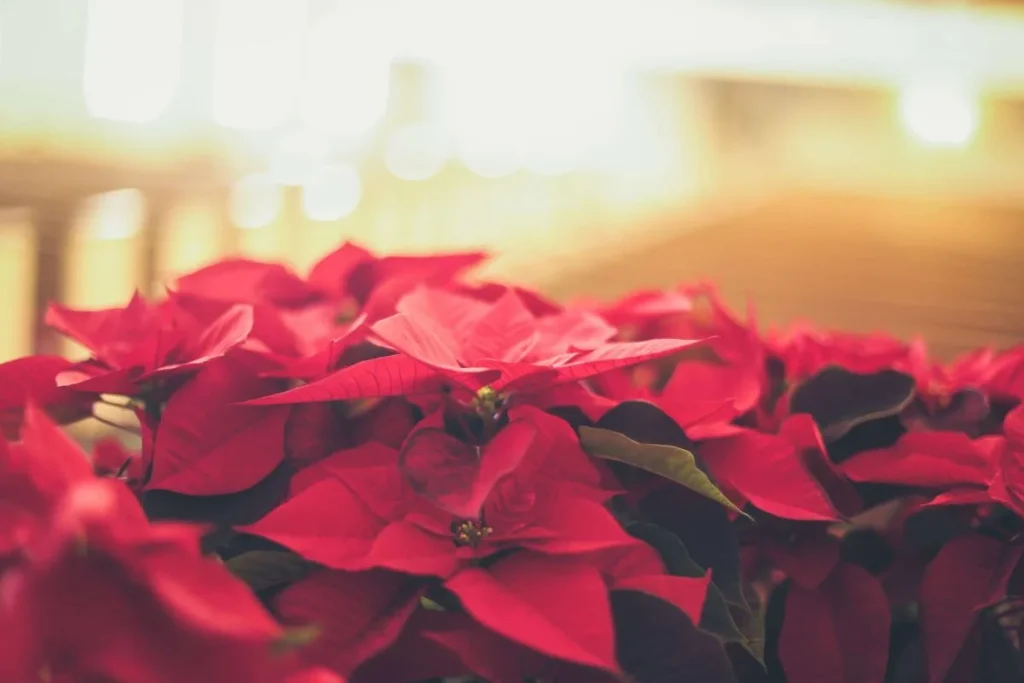 Whether your Poinsettia is a fake plant or a real plant you want to take care of, both are beautiful as a decoration this Christmas! If you are a plant enthusiast, you might be interested in taking care of a real one since Poinsettias are quite high-maintenance. They need sunlight from 6-8 hours and it cannot be over-watered. But if you are too busy to take care of a Poinsettia but still want this flower at your home, getting a fake one is alright as well! It doesn't need watering and sunlight and it gives more Christmas vibe at your table since most fake Poinsettias are covered with sparkly glitters. Fake Poinsettias are mostly put on Christmas trees or leaf garlands so these are quite handy this Holiday season.
Christmas Wreath
Make your condo neighbors feel the Christmas vibe in the hallway with a classic Christmas wreath. And no, this is not an "old" Christmas decoration, more like a traditional decoration that reminds us of our childhood Christmas. If you want to hang a wreath inside your condo, you can definitely put it at your bedroom door or you can just hang it on a plain wall as well. You can also just put it in your shelf to stand and it will still look great. There's no limit to getting a wreath and where to put it.
Christmas Pillow Covers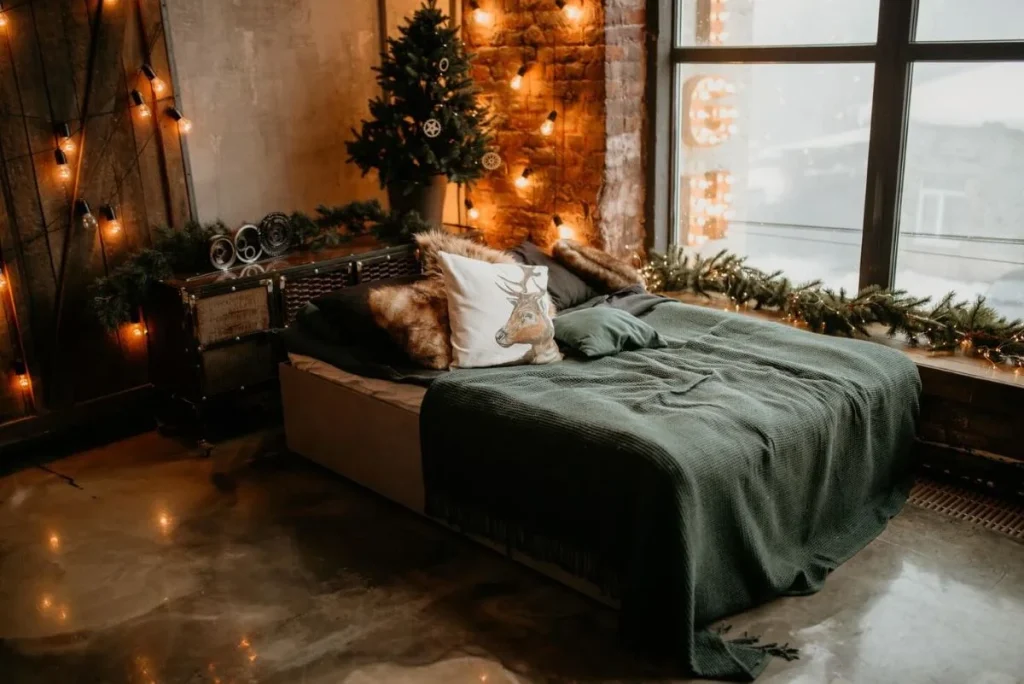 If you love entertaining guests this holiday season and want them to feel the Christmas vibes at your living room, you can change your pillow covers into Christmas-themed ones! You may also partner it with furry pillow cases or sheets! With this, you can offer a Christmas-ready, cozy home perfect for visiting family and friends.
ALL HOME: The One-Stop Shop of the Best Decors
AllHome is a home improvement store launched by the Villar Group of Companies and is a home depot and a one-stop-shop for ALL your home and builders' needs. Here you can find hardware, appliances, furniture, homewares, linens, tiles and sanitary wares, and construction items. ALL your Christmas decoration needs are here as well! You may visit the nearest AllHome store or order online at their official website at AllHome Official Store.
To check their offers and promos, you may visit their official Facebook page at AllHome.
Enjoy the Holiday Season From the Comforts of Your Condo in Bacoor by Meridian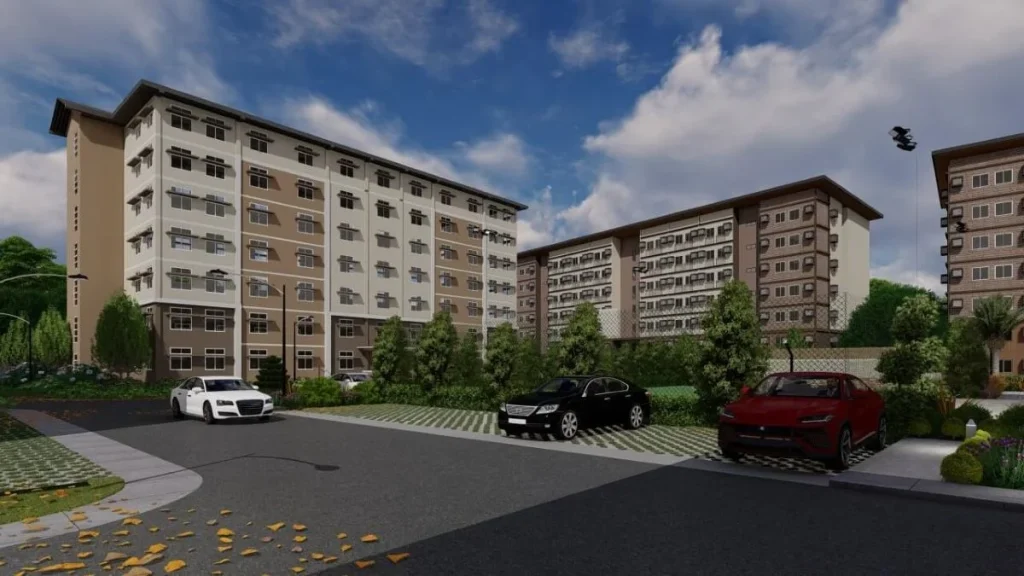 Meridian is a premium mid-rise condo in Bacoor for sale where we offer a1-bedroom and 2-bedroom spacious and secure condominiums, complemented by modern contemporary architecture, sprawling landscaped gardens, and resort-inspired amenities perfect for starting families and entrepreneurs aspiring for spacious condo-living at the center of Metro Cavite. HOME FOR THE HOLIDAYS: Furnished Unit Promo is still ongoing! Get the chance to avail of our furnished unit from AllHome at Meridian if you reserve a unit this November 2021 until December 31, 2021.
Flourish this Holiday season in Meridian and get to know more about the upcoming developments such as the River Drive road that will soon be connected from Meridian to AllHome Imus and NOMO Avenue.
Related Blog: Christmas Decoration Ideas for your Tagaytay Condo Home