According to Britannica, a daycare center, also known as a nursery school, is an institution that provides services so that parents can work in the morning without having to worry about their children. It is one of the child care services out there that offer different programs to give an idea and aid children who want to build up their academic skills, emotional development, social skills, and cognitive abilities and these have other purposes too which are all useful and will be assisting their growth.
These kinds of centers exist because of working mothers and dads who are busy with their work or business and do not have time to teach their children since their schedule is limited, especially amidst the pandemic. In a house and lot for a family, it is hard to balance work and life especially when they are still kids. But this is the most crucial part of being a kid and it has an importance that every parent should attend to.
Restrictions and Purposes of a Day Care Center
COVID-19 is still on the horizon and it threatens the health of people in the community, fortunately, there are a lot of daycare centers that have a safe and stimulating environment and provide proper service for infants and up, preparing them to go to school. However, every child is first and foremost cared for in a household with their parents; owning a house and lot for sale will allow the parents and children to spend quality bonding time together because the property is for them to explore and turn rooms into fun ones that even when the parents get home, they will still have enough time to spend with their children.
Fortunately, Crown Asia provides properties of various sizes suitable for different families, as well as various designs for parents to choose from. There are many houses and lots scattered throughout the metro, with properties or condominiums for sale. It also has amenities and outdoor activities that go with it.
The following child care programs and facilities mentioned are safe and practice proper health protocols and implement them too to students.
The purpose of enrolling your child in a daycare center is to get them started with their early childhood education, which will help them to have better problem-solving skills by having stimulating activities which are for children to enjoy, at the same time, to learn something from it.
As well as improve behavior, social interaction, and confidence, and will have an easy transition to grade school. These are all possible with the supervision of teachers and employees in the institution who helps one another to give the child the utmost experience.
Daycare Centers Available in the Metro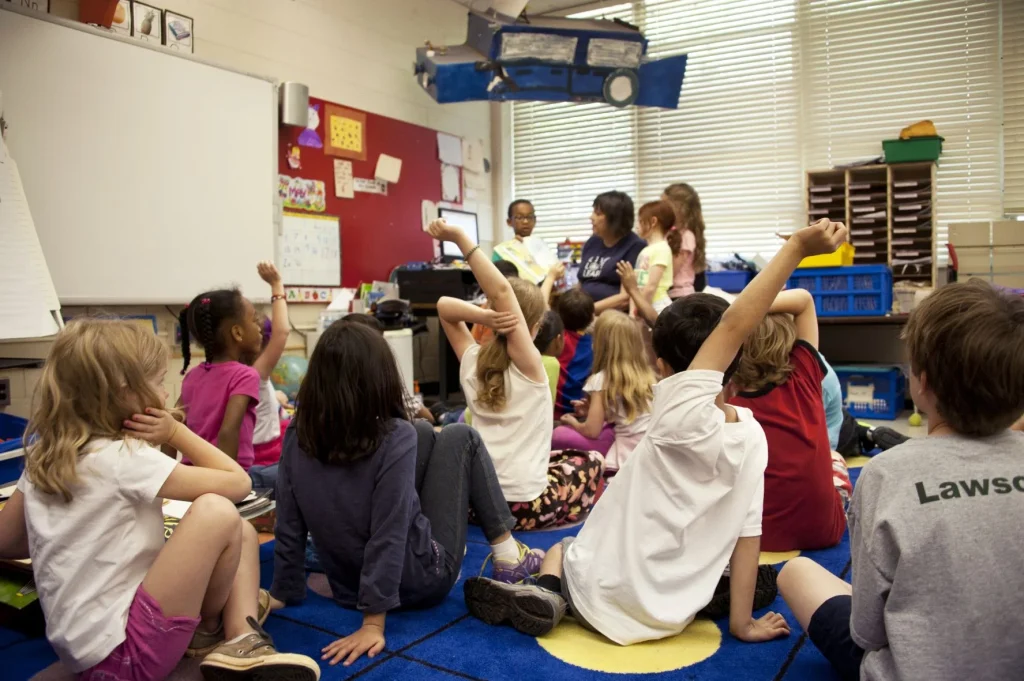 It is an early childhood education program, before the preschool programs, in the form of a daycare center where children can gradually unlock their potential with the assistance of the institution's teachers and employees. It's like preschool education programs but it is more interactive rather than for study-for-grade kind of thing, A daycare center has a stimulating environment where they can practice roleplaying or understand the simple meanings.
Gymboree Play & Music, Makati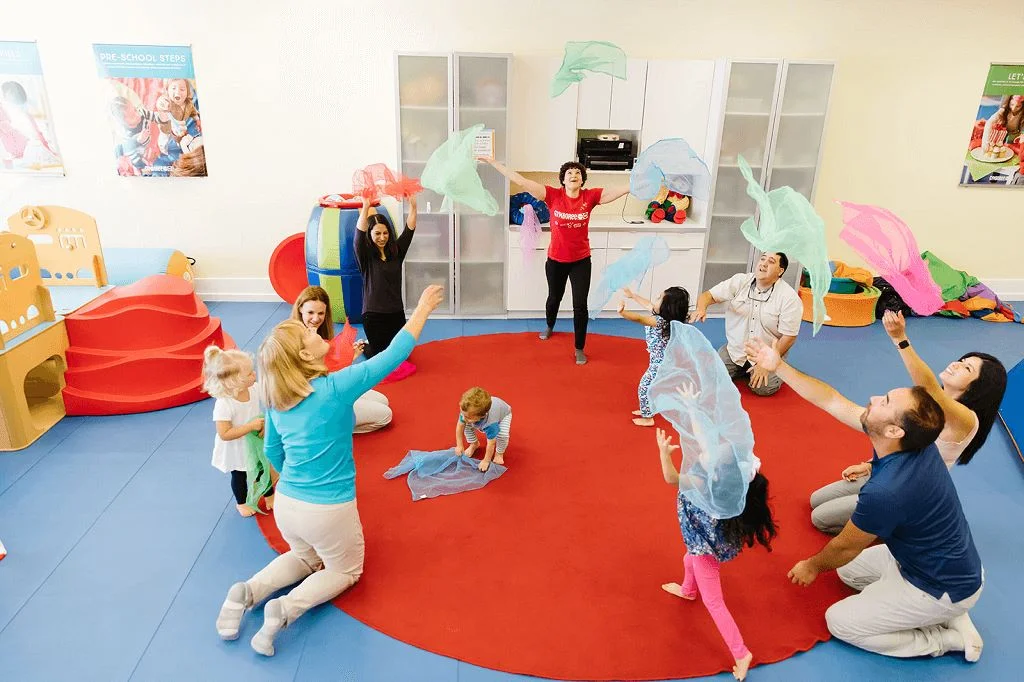 photo from gymboreeclasses.com
Gymboree Play & Music is for ages 0 to 5 years old, it is a place great for children who want to make friends since it has playgrounds and fun activities. It encourages social interaction and physical activities that support development. This center offers services that will benefit your child since it has art, music, play lab, and other skills. What's good about this is that it is parent-friendly since they can join classes with their kids and have fun. And it's completely safe and supervised by employees.
The curriculum is developed only by professional directors who have experience in child development. The membership fee is Php 2,000 pesos which is paid annually and has a lot of benefits, discounts, and exclusive membership access along the way, or pay Php 4,000 pesos for a lifetime membership. They also have a separate class rate that ranges from Php 3,800 to Php 53,600 and it depends on how many classes are in a week, when will it last, and how many classes your child is enrolled in.
Dave's Funhouse, Alabang
Dave's Funhouse offers an interactive kiddie town, it encourages kids to enjoy role-playing with different rooms available and supervised by employees closely. Parents can leave their children there and they would be safe. It is good for all children since they are all curious and all the toys are kid-friendly. The price ranges from Php 195 to Php 345 and depends on how many hours they play.
It is a safe place since the parents will have to scan their fingerprints and register their necessary personal details before leaving their child, It is for the purpose of when it's about time to pick up their kid, and it is for verification and security purposes.
Opportunities to Benefits of Child Care Programs
The costs of these daycare centers may be pricey but they deliver the promise that your child will have a fruitful journey growing up since the transition would be a lot easier since they are already experienced and familiar with a lot of things. The kids are in the stage of exploring stuff and because of the institution, they become more curious. Toddlers, infants, even older children, or other age groups have the chance to enroll and experience what it's like to be in a facility that provides stimulating activities. This is like a finishing touch to their total development though they will still improve in the future and their knowledge will not be limited anymore, because of the programs that were instilled in them.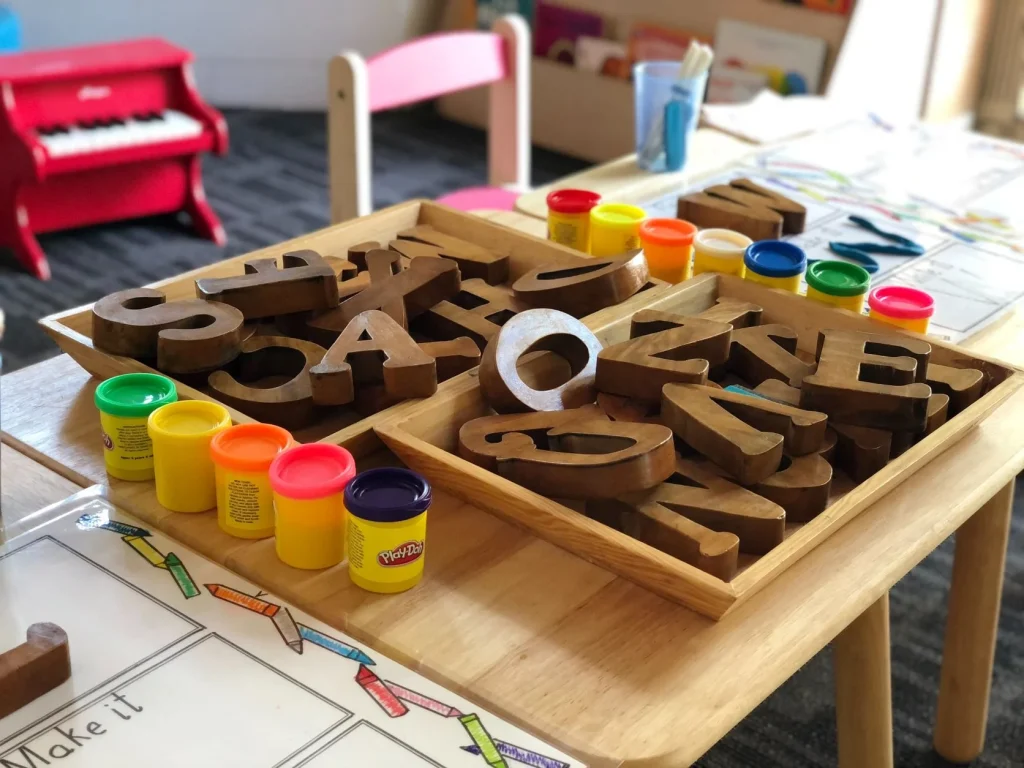 Just like investing or owning a property for sale, it's all worth it in the end because the results will be visible and be to fruition. A good institution might cost a little bit and a good property will pay off since a good educational system and service will benefit the child and the parents. There is also free daycare under the local government supervision to ensure that every child will have the early childhood education that they will be needing such as improving and exploring their development and skills.
Related Blog: Should You Make Your Child Attend The Face To Face Classes Resumption?