Everything is found within Metro Manila – Premier schools, restaurants, hospitals, entertainment, and more. It is also home to three of the major business districts in the country. Even though living in Metro Manila has huge upsides, it also has its downsides. One of which is traffic. Everyone wants to live in the Metro and due to this, traffic is very bad. Metro Manila is notorious for its traffic-laden streets. Travel time between short distances is way longer than usual. But infrastructures are being built to alleviate this and hopefully, everything will be okay in the future. Another downside is the congestion. With everything being placed inside the Metro and everyone wanting to live there, all things are cramped inside one small space. Especially now that the whole world is in a pandemic, spacing and distancing are needed. But did you know, moving only a few kilometers southwards, you could get to experience the best of both worlds. Experience wide, open spaces that are only minutes away from the things that Metro Manila has to offer with the south. The south is home to numerous communities and developers in the Philippines, one of which is Crown Asia. Unlike others, Crown Asia by Vista Land only develops thematic communities which give its residents a unique living experience. Experience the wonders of Italy, the countryside of America, and the Caribbean bliss while in the Philippines. Here is a guide on Crown Asia's world-class themed communities in the south.
Thematic House and Lot communities by Crown Asia in Cavite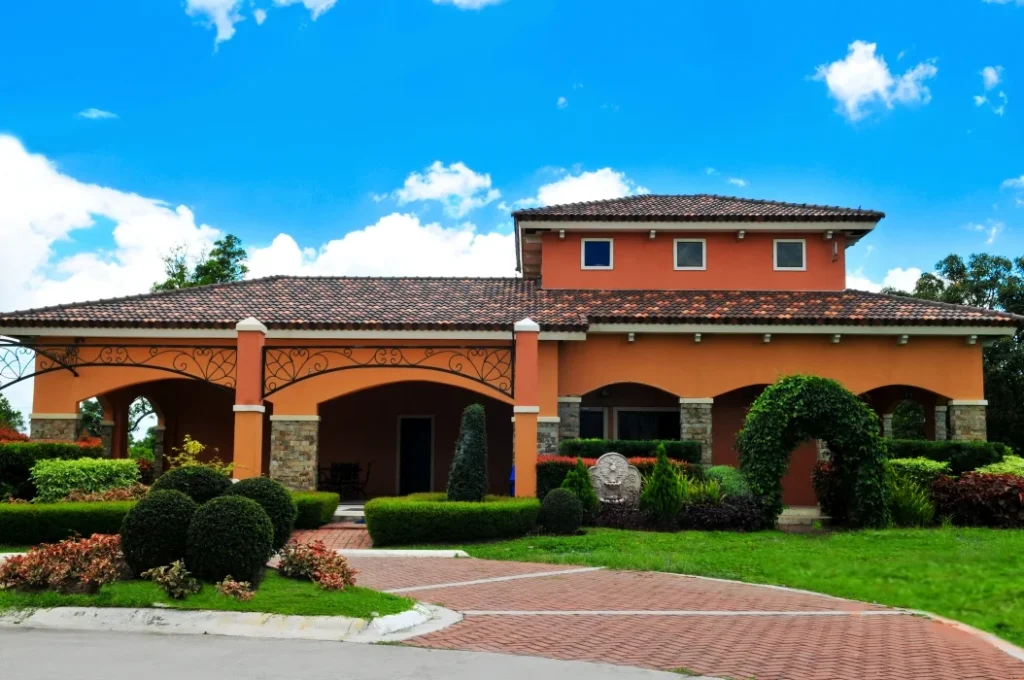 1. Amalfi
Amalfi is a premium Italian-themed community by Crown Asia located within the Island Park in Dasmarinas, Cavite. This prime residential development combines the European charm of its namesake "Amalfi" with a touch of sophistication to introduce the tropical bliss of The Island Park. Hospitals and Schools such as De La Salle University Dasmarinas and De La Salle Medical and Health Sciences Institute are located nearby. Ready homes, pre-selling homes, and lots are being offered in Amalfi.
Learn more about Amalfi here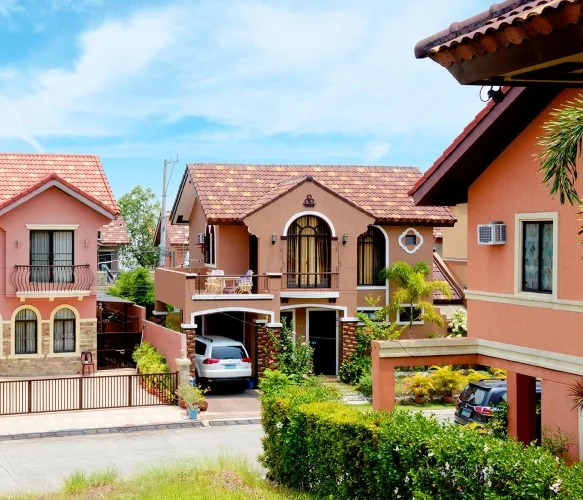 2. Amici
Amici is another Italian-themed community by Crown Asia. Located in Bacoor, Cavite near Daang Hari, Amici offers numerous Lot Only for Sale within reach of the necessities of life. Named from the Italian word for "friend", Amici gives you and your family a complete sense of security and belongingness in a Subdivision in Bacoor Cavite.
Learn more about Amici here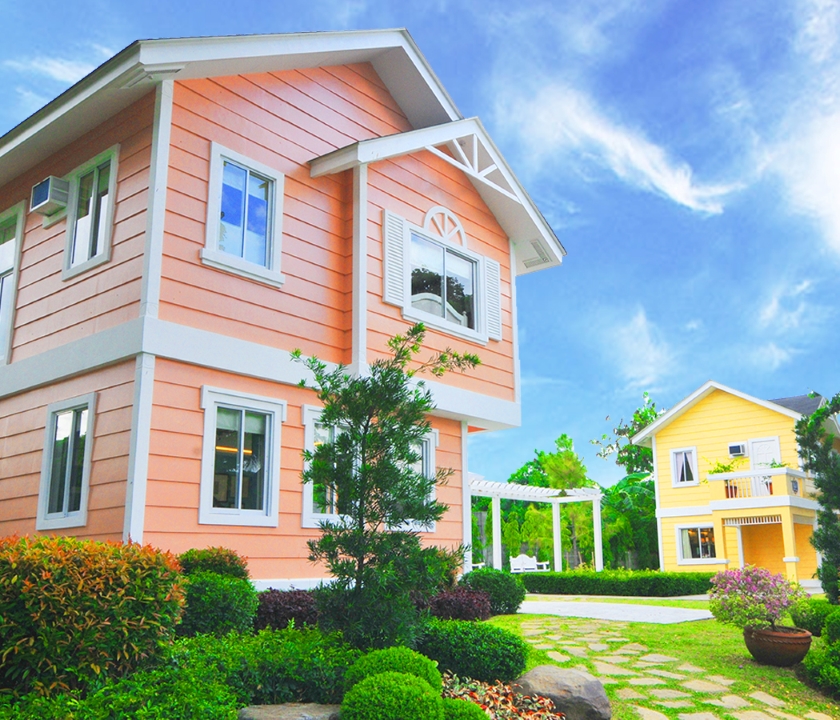 3. Augustine Grove
A community located along Emilio Aguinaldo Highway; Augustine Grove is a premium community that bears its design from the idyllic American countryside. Located in the university capital of Cavite, Dasmarinas, Augustine Grove is near premier schools and shopping centers found within. Homes inside of this community are uncanny of the typical neighborhoods in this country giving its residents an out-of-country experience. Get to experience living in this community with their available lots for sale.
Learn more about Augustine Grove here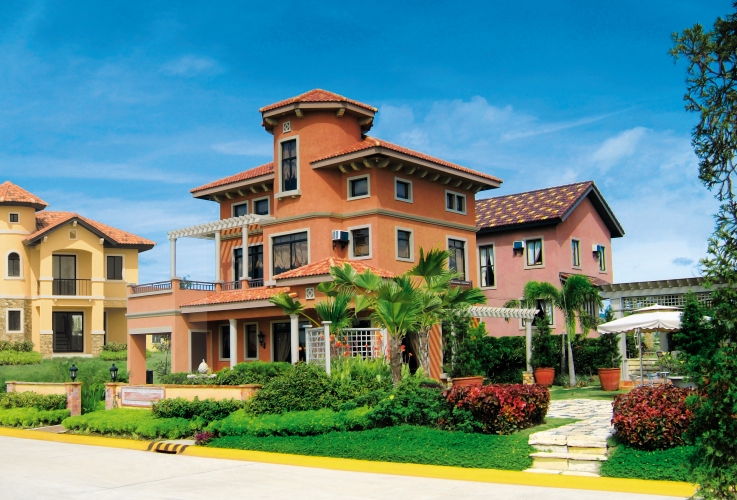 4. Caribe
Part of the huge Island Park community, Caribe deviates from its sister Amalfi with it being designed with Caribbean bliss in mind. Caribe is an 8.8-hectare community filled with lush greenery inside the city of Dasmarinas also – giving its residents the convenience of having premier schools, hospitals, and shopping centers located nearby. Queen lots and pre-selling houses are available in this serene and secure community.
Learn more about Caribe here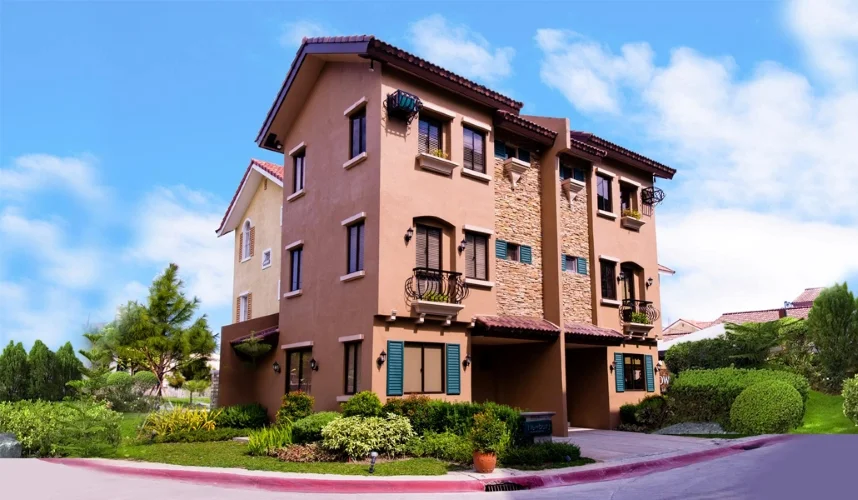 5. Carmel
Another community inspired by America, this time, however, Carmel was inspired by the unique Northern California lifestyle. Located along Aguinaldo Highway in thriving Bacoor, Cavite, be captivated by a community that is away from the city yet allows families to enjoy the benefits of urban living. Located nearby are schools, hospitals, shopping centers, and restaurants while not being too far away from the Metro.
Learn more about Carmel here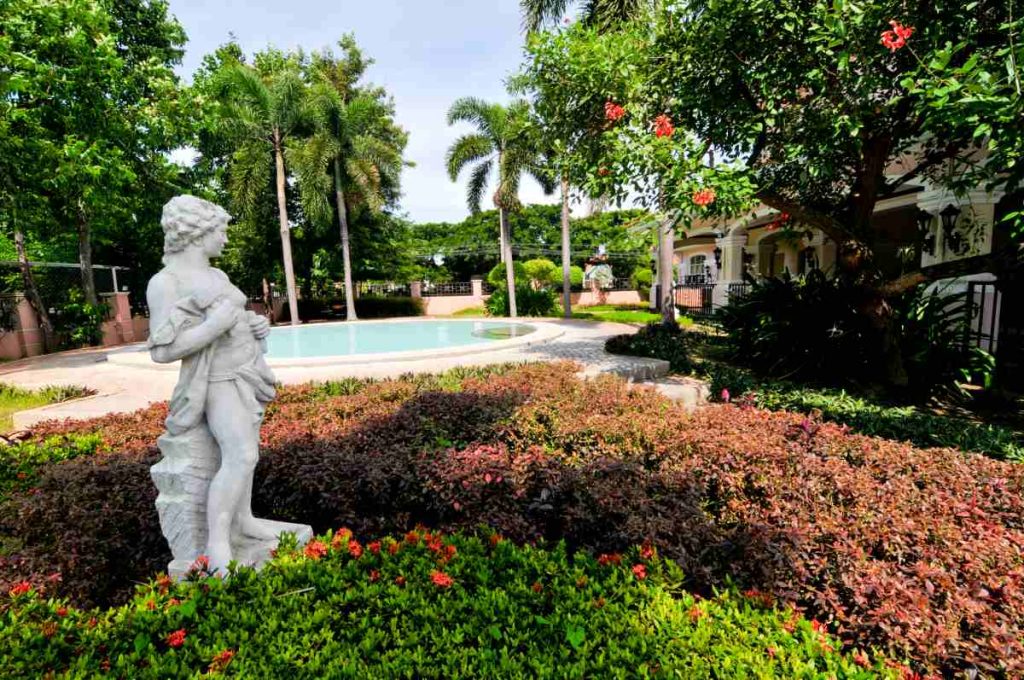 6. Citta Italia
One of the original Crown Asia developments, Citta Italia is an 80-hectare community housing 16 phases each inspired by the cities of Italy. Located in Bacoor, Cavite, its main entrance is located along Molino Boulevard. Providing a higher quality of life, its style embodies the lifestyle you deserve. Citta Italia is a Crown Asia property that provides a host of wonderful options for you and your family when it comes to a Pre Selling House and Lot worthy of your time and hard-earned money.
Learn more about Citta Italia here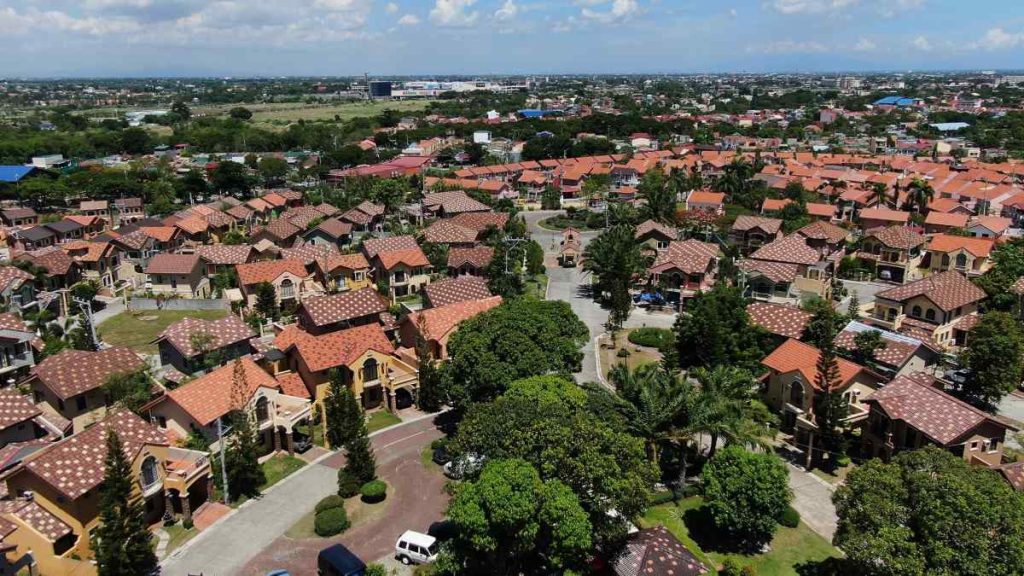 7. Ponticelli
Another Italian-inspired House and Lot community by Crown Asia, Ponticelli offers ready-for-occupancy homes, pre-selling homes, and lots for sale. Located along Daang Hari in the city of Bacoor, Cavite, this community is home to three communities: Ponticelli Gardens, Ponticelli Gardens 2 and Ponticelli Heights. Take advantage of the location and the facilities that make living in Ponticelli a relaxing and convenient experience. Live lavishly and enjoy the best of its lifestyle, security, and convenience at Ponticelli.
Learn more about Ponticelli here
8. Vita Toscana
An 8-hectare Italian-inspired community located in Molino Boulevard, Bacoor, Cavite, Vita Toscana is a place that is a stone's throw away from the lifestyle that everyone always dreamed of having. Offering 2 of the biggest house and lot models of Crown Asia, you'll sense and find the signal of your success once you are settling down at Vita Toscana.
Learn more about Vita Toscana here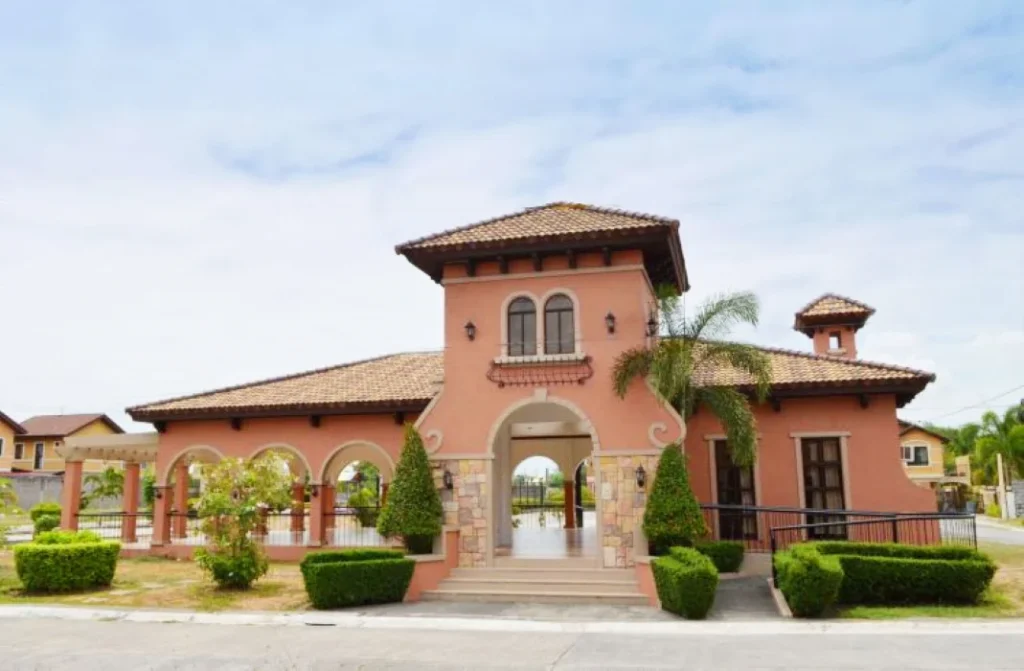 9. Vittoria
Vittoria is a 3.2-hectare community that is also inspired by the wonders of Italy. A prime residential development located along Molino Boulevard in Bacoor, Cavite, experiences living a convenient life with malls such as NOMO, restaurants, and hospitals located nearby.
Learn more about Vittoria here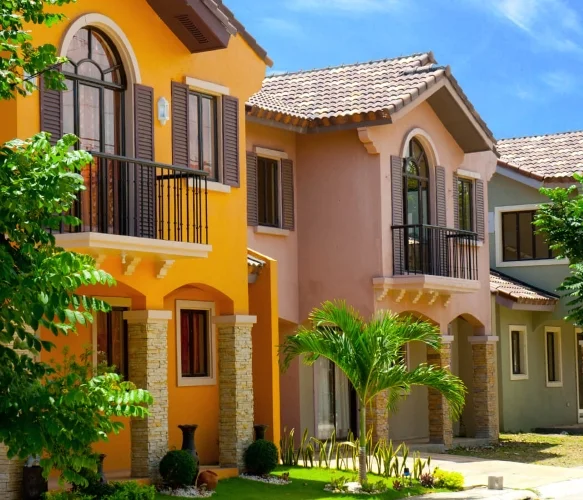 10. Vivace
An Italian-inspired community located in the city of Imus, Cavite, experiences a lively and vibrant life at Vivace. This house and lot for sale community have an entrance gate and perimeter fence securing the area. Charming pocket gardens, parks, and playgrounds also come along.
Learn more about Vivace here
Thematic House and Lot Communities by Crown Asia in Laguna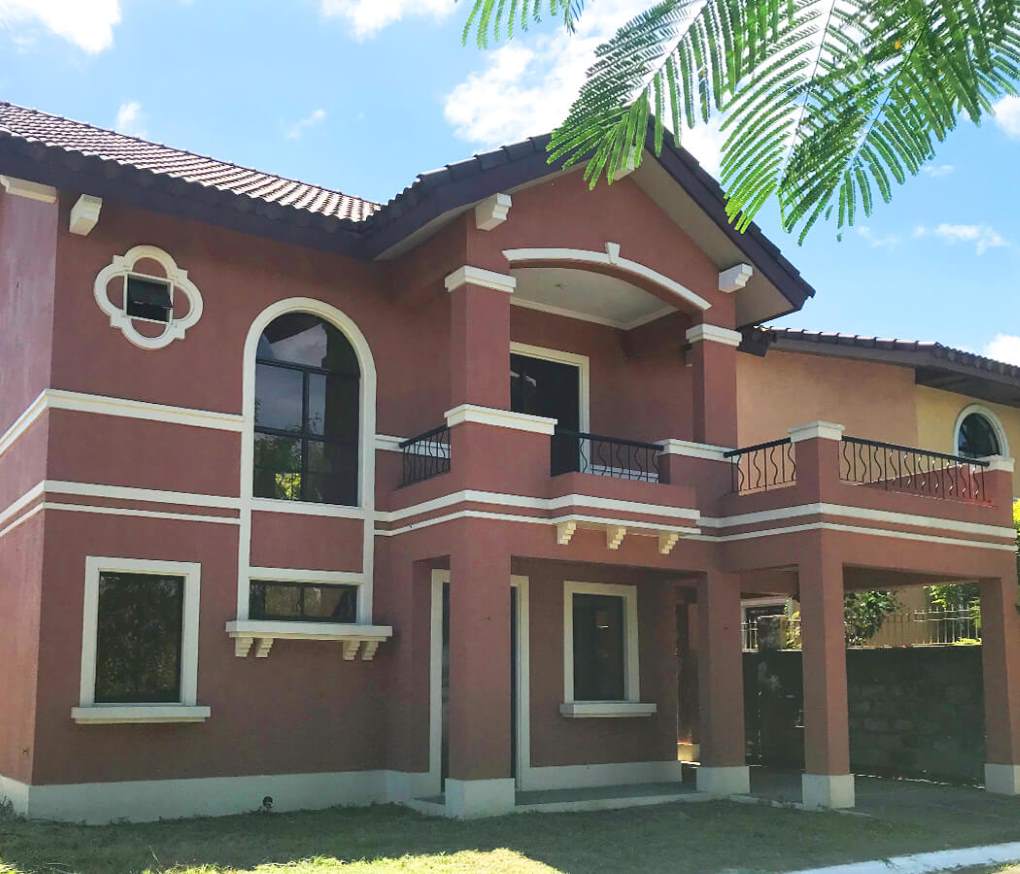 1. Fortezza
Coming from the Italian word meaning "fortress", enjoy life in a community inspired by Italy in Cabuyao, Laguna inside your very own fortress. Located along Pulo-Diezmo road, the big city is only a few minutes away as Fortezza is located near the expressway. A 15-hectare development, enjoy living in the relaxed countryside as you relish life's simple pleasures in this house and lot for sale in Cabuyao Laguna.
Learn more about Fortezza here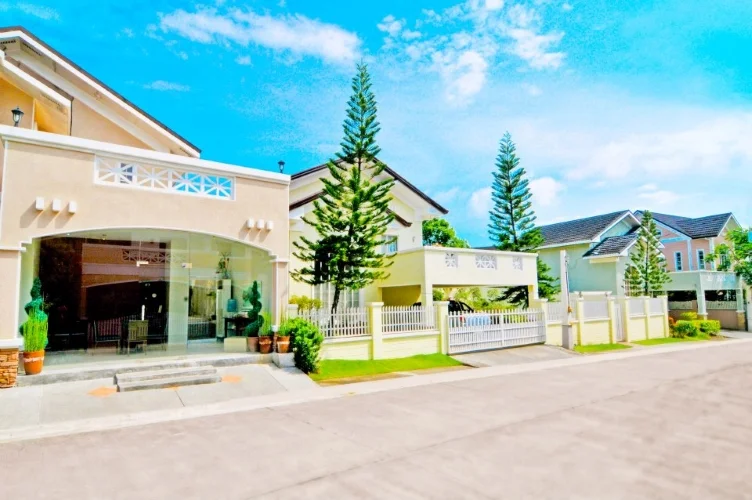 2. La Marea
Inspired by the relaxing Southern American countryside, La Marea is a charming community in the city of San Pedro in Laguna. Discover and appreciate the beauty of the world outdoors with La Marea's house models. Located right along the exit of an expressway, enjoy boundless opportunities with the convenient and beautiful lifestyle that La Marea will provide.
Learn more about La Marea here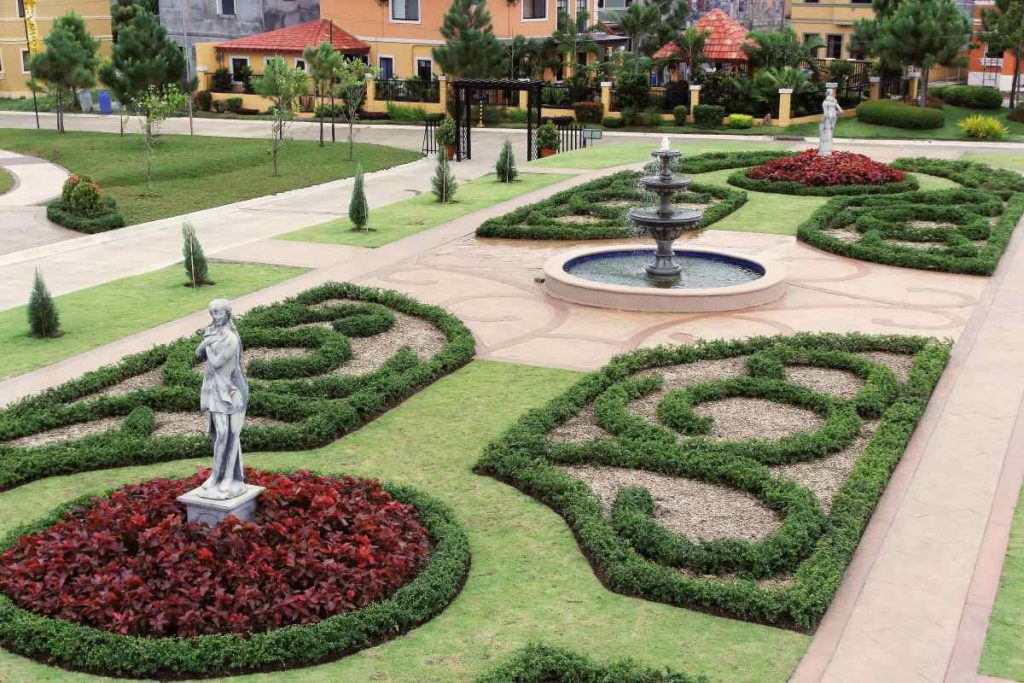 3. Valenza
Experience a balanced life here at Valenza. Coming from the Italian word which means "balance", Valenza is a 22-hectare Italian-inspired community located along the Santa Rosa – Tagaytay Road in Sta. Rosa City, Laguna. Experience living in a serene and secure community while still having access to the comforts of the metro with 2 major expressways just located nearby. Gorgeous statues, fountains, and walkways adorn the landscape of the community which is reminiscent of a lovely town in Italy. Amenities and facilities like a basketball court and swimming pool are present also in Valenza. Choose from the house and lot for sale in Sta Rosa Laguna, RFO, and NRFO properties, and lots for sale.
Learn more about Valenza here
House and Lot for Sale in the South
Living in the South has its perks and the real estate in the area will only get developed in the future. It is primed to be a destination for homeowners looking to have homes away from the city but near enough that it wouldn't restrict them. Investing now would not only be good for your family but for your future also. Invest now and invest with Crown Asia.
Related Blog: 7 Benefits of Owning a House and Lot in Crown Asia