Have a big party coming up, but don't know yet what to serve your hungry guests? Don't fret, we've got you covered with these delicious and no-fuss dishes that your guests are sure to gobble up!
These easy recipes will take the stress away of feeding a frenzy! Here are four simple yet great party recipes to feed a hungry crowd:
1. Spinach Artichoke Dip
This creamy, cheesy appetizer can serve up to eight people already, and can easily be doubled (or even tripled)!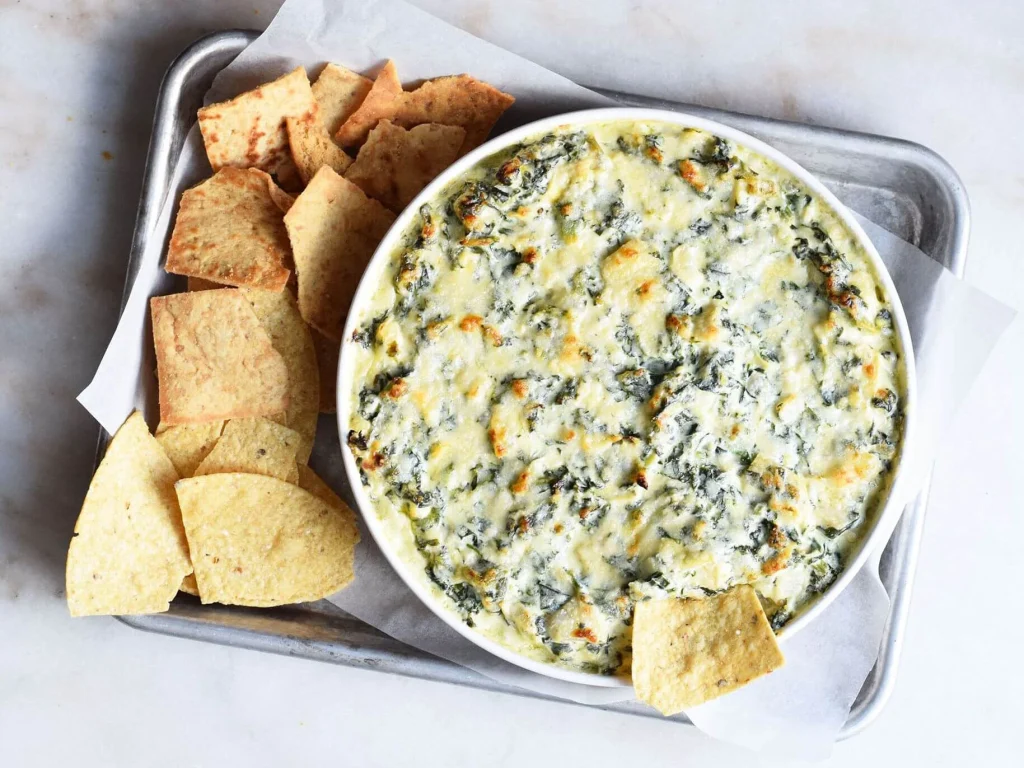 Photo from thespruceeat.com
Ingredients:
1 lb fresh spinach
2 cloves of garlic, minced
1 tbsp. olive oil
1/2 can artichoke hearts (around 200g)
1 cup cream cheese
1 cup sour cream
1 cup mozzarella cheese (plus one more cup for topping)
1 cup parmesan cheese
1 tsp. each salt and pepper
Sautée the spinach and garlic in olive oil until the spinach is wilted and has released moisture. Mix all the ingredients together including the marinated artichokes and transfer them to the prepared baking dish. Top with the remaining mozzarella cheese, and bake in an oven preheated to 350ºF for 20 minutes. Serve with crusty bread or tortilla chips for dipping. A great recommendation to enjoy this dip with the people you love in your RFO House and Lot is to eat it along with garlic bread. Garlic bread makes everything better.
2. Chicken Fajitas
This fun Mexican dish is easy to prepare and gives your guests a chance to customize their own fajita! Hardly any fancy plating is required, and your guests are sure to love it! This recipe calls for numerous ingredients and can serve 12-15 people.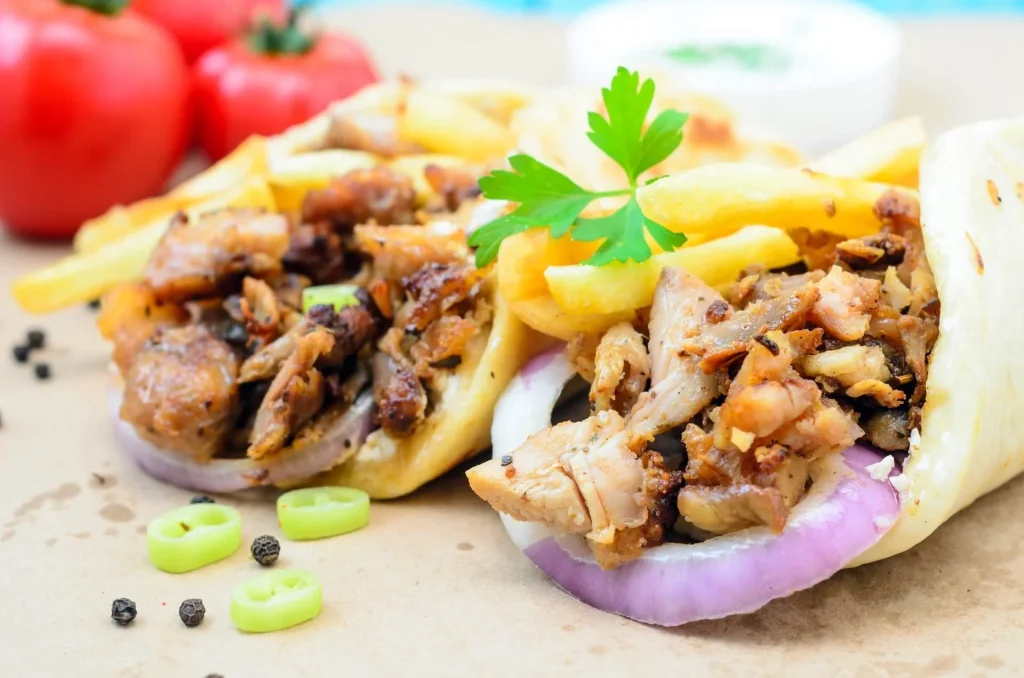 Ingredients:
2 kg chicken breast or chicken thighs
4 large bell peppers (any color), sliced lengthwise and deseeded
2 large onions, sliced lengthwise
Salt and pepper
Flour tortillas
Sour cream
Grated cheese (preferably Monterey Jack)
Pico de gallo
(Optional: guacamole, salsa, or hot sauce)
Marinade (for 2kg of chicken):
1/2 cup olive oil
2 tbsp. paprika
2 tsp. cumin
2 tsp. cayenne pepper
2 tsp. salt
Juice and zest of 2 limes or lemons
Mix these ingredients together to make Pico de Gallo:
6 tomatoes, chopped
2 small red onions, chopped
Juice of 1 lime or lemon
2 tbsp. extra virgin olive oil
2 tbsp. chopped cilantro
Mix ingredients for the marinade together and pour over the chicken, making sure everything is covered. Leave to marinate for at least one hour. Cook the chicken in a skillet or a grill on medium heat until fully cooked (around 8-10 minutes per side) and let rest for at least five minutes before slicing. Cook the peppers and onions in the same skillet and season with salt and pepper, until vegetables are soft. Serve cooked or grilled chicken and vegetables with flour tortillas, light sour cream, grated cheese, and pico de gallo.
3. Pasta Bake
For a no-frills comforting food favorite, baked pasta is the perfect party food! This serves 12-15 people.
Photo from bettycrocker.com
Ingredients:
2 lbs. spaghetti, cooked two minutes less than instructed
1 kg ground beef
2 medium onions, chopped
4 cloves of garlic, minced
1 tsp. each salt and pepper
10 plus 2 cups marinara sauce (you can make your own or buy ready-made)
2 packages (8 oz. each) of cream cheese
4 plus 2 cups shredded mozzarella cheese
Preheat the oven to 350ºF. Cook the ground beef with onions and garlic until beef is brown, and season with salt and pepper. Add 2 cups of marinara sauce and simmer. Toss the cooked pasta with the remaining marinara sauce. Mix the cream cheese and 4 cups of mozzarella cheese. Layer everything in an ovenproof dish: 1/2 pasta, cream cheese mixture, 1/2 pasta, meat sauce, last 2 cups of mozzarella cheese. Bake covered for 30 minutes, then uncovered for 10 minutes to let the cheese melt. Let rest for 30 minutes before serving.
4. Shredded Chicken Sliders
This Tasty-inspired chicken sliders recipe is sure to get your guests filled up! With this, you can make 4-6 sandwiches.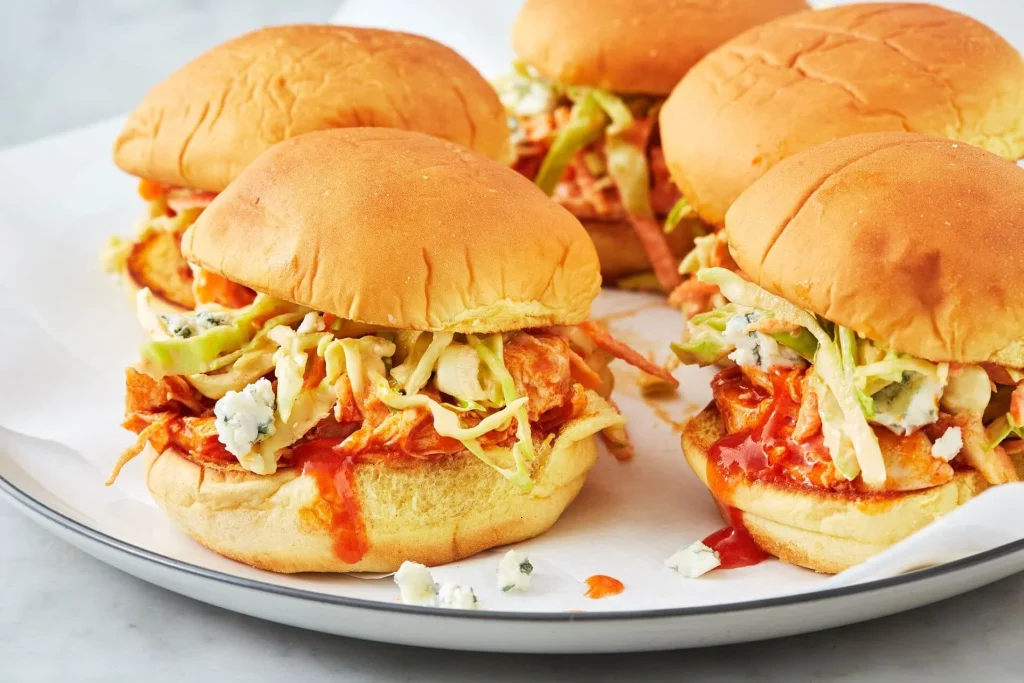 Photo from delish.com
Ingredients:
1 package of Hawaiian rolls
3 cups shredded cooked chicken
1/3 cup BBQ sauce (or 1/4 cup dijon mustard)
1/2 red onion, sliced
1/4 parsley
4-6 slices provolone cheese
2 tbsp. melted butter
Preheat the oven to 350ºF. Cut the rolls in half, lengthwise, and place them in an ovenproof dish. Lay on chicken, BBQ sauce (or mustard), onion, cheese, and parsley. Add a top portion of rolls and brush with butter. Bake for 20 minutes, then slice before serving.
The perfect place to try these amazing dishes
Crown Asia's thematic RFO House and Lot in the most progressive cities in Cavite and Laguna could be the perfect place to host parties and try these dishes. And, you can do so safely with the amount of room present in each Crown Asia RFO House and Lot. Crown Asia's homes found in Bacoor, Dasmarinas, Imus, Tagaytay, Sta. Rosa, Cabuyao, and San Pedro are also located near and among major road networks giving your guests easy access and travel to your home – may it be them coming from the Metro, from further up north, or just around the south.
As a bonus, each Crown Asia community is also found near supermarkets such as AllDay Supermarket giving its residents the convenience of finding the ingredients needed for these recipes easily. However, if you're still missing something from your party, then the different restaurants surrounding your RFO House and Lot could help solve your problems. Just give them a quick call or drive to them and you're given something to add to your party.
These four amazing recipes are sure to fire up your next party. Try making these dishes for an easy time in the kitchen, which means more time to enjoy your delicious food with friends and loved ones. Especially when you're in a world-class thematic RFO House and Lot. You can enjoy each other's company while inside a serene and secure home.
Read more: Homemade Meals You Can Make at Your Condo This Rainy Season