Over the years, the country's population's ever-growing demand for space has brought on residential and lifestyle options that are more adapted to modern times. Temporarily putting aside all those Pinterest boards, Instagram profiles, furniture catalogs, home-living magazines, and plans to shop for textiles and appliances that cater to what an ideal luxury home might look like, the proverbial question to ask young professionals who wish to settle down is this — would you opt for a condo unit, or a house and lot?
You may have experienced living in a school dormitory, a housing apartment, or a family-owned Vista Residences condo unit, to be physically closer to your chosen college or ideal workplace. You may have observed the need to have the initiative in your everyday life as you strive to make the most of this independent living, and you most likely have been looking forward to finally concretizing your ideal luxury lifestyle.
For some, condo living may seem more expensive and indulgent — especially if you are near commercial centers in Makati, Mandaluyong, and Pasig. But while opting for a home in Cavite or Laguna may also be quite financially overwhelming for new nesters, both options have remarkable features to consider.
Here are some of the essentials to know about living in a condo or a house and lot
Security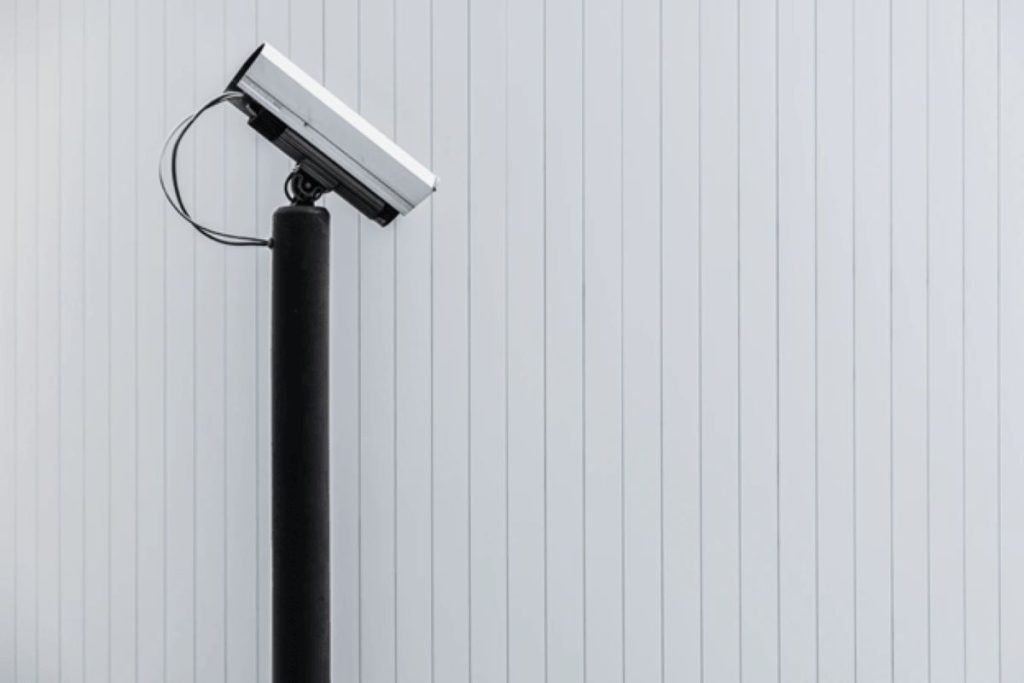 This is, and should always be, one of the most important factors that people should look out for when choosing a place to live. Do you come home late at night or leave in the early hours of the day? Do you live with children or elderly relatives who need to be protected? Or do you have well-invested cars or gadgets that you'd rather not get stolen?
In condominiums especially in Baguio and Cebu, safety isn't a concern at all. High-rise towers from urban developers like Crown Asia from Vista Land have exceptional security measures in place, from strategically placed and high-end CCTV cameras to well-trained security personnel and everything in between, all of which are working 24/7 to ensure you of utmost security and peace of mind. Rest assured that when you are living in a condo, everything security-related is taken care of, and all you need to do is to relax and enjoy your residency.
For house and lot properties, security will depend on a couple of factors. First of which is whether your house and lot sit within a private subdivision — most subdivisions have a "guardhouse and security sticker" system in place, wherein guard houses are strategically located on the entrance and exit points, and only residents who are registered (usually in a so-called "Homeowners Association") can go in and out. If you usually take a walk to go in and out, you will be asked for a valid ID every time to prove your residence, and if you own a car, you will be asked to put a sticker on your car which will be checked every time. Other security measures include guards that roam the whole subdivision at certain times of the day, especially at night.
But unlike the condominiums that have CCTV's on each floor, on every single corner, this one does not. Not all subdivisions have centralized CCTV's. You can install one yourself within your property and allow yourself the freedom to customize your security system to your needs, but it is ultimately an additional cost and maintenance from your end.
Location & Convenience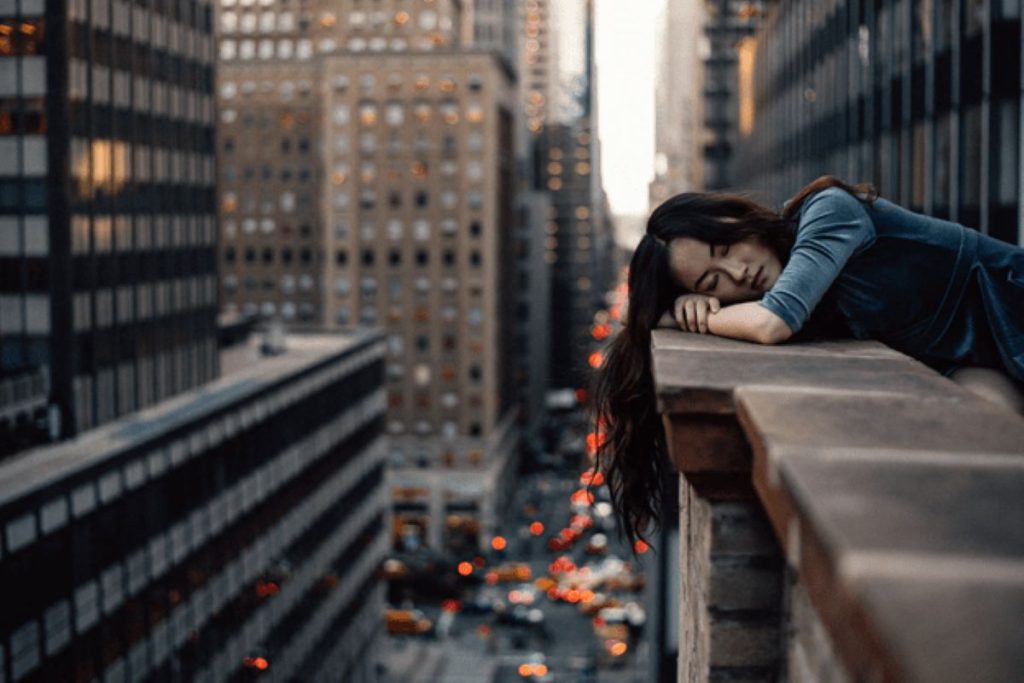 Do you want to be right in the middle of the action, right in the heart of the hustle and bustle of the city? Or do you prefer the calming serenity that the rural areas have to offer? That is the usual line that separates a condominium from a house & lot.
Most condominiums, like Laureano di Trevi in the middle of Don Chino Roces Avenue in Makati, were built for convenience. Whether it is a student or an employee who does not want to be late in the morning and wants to arrive home early at night, everyone can agree that the biggest selling point of a condominium is its accessibility to everything you might need in a bustling city. Condo living cuts down the time and money it costs you to commute to places you may frequently go to, such as malls, parks, restaurants, schools, or offices. You do not have to worry about spending so much on gas if you have a car, or having to take so many taxi or private-hire car services if you do not have one.
And with the distance of nearby places in mind, you also do not have to worry about travelling to other necessities, such as food or groceries, as most of these condos have nearby groceries or restaurants, if not have their own small malls and grocery places. Crown Asia properties are strategically located to be in close proximity with these commercial establishments, such as Evia Lifestyle Center and Vista Malls, as well as AllDay Supermarket, AllHome, and many other upscale restaurants and shops.
Being in the middle of civilization also allows you to have the comfort of home-cooked food delivered right to your unit, especially if your work-from-home schedule gets too tight that you do not have the time or mental energy to prepare your own meals. Even if your food cravings hit at midnight or in the wee hours of the morning, satisfaction is always just an order away.
However, if you want peace and tranquility before and after work, then owning a house and lot property is perfect for you. While a well-built condo can be soundproofed enough for you not to hear too much of the bustling city's road noise or your hustling neighbor's Zoom calls, nothing beats a house and lot that is master-planned into the less congested parts of the country.
Amenities
If you are looking for activities to do in your free time without having to go out very far and risk being exposed to COVID-19, or perhaps you are a party person and you want to hold your next small get-together near your home, then you should also add this to your list of considerations when deciding between a condo or a house and lot.
If you are living in a condo, then entertainment amenities and lifestyle amenities should not be a worry, as they are usually the common thing in most upscale properties nowadays. Luxury condos such as the 515 Shaw in Mandaluyong from Crown Asia provides homeowners with amenities that do not require you to go far, such as a swimming pool if you want to fulfill your childhood dream of swimming every day, a fitness gym, if you want to keep in shape, (or get buff) without the hassle of a membership fee or with purchasing your own equipment, a pool lounge where you can relax and unwind, or a function room where you can host small family gatherings such as reunions, celebrations or birthday parties.
Here's the best part — your access to these amenities is all free, as long as one of the condo units in the building is yours. A house and lot may not always have these amenities close by, but the Valenza Mansions in Laguna features the same, top-notch amenities as Crown Asia's condominium equivalent, such as a jogging track, basketball court, swimming pool, and a landscaped park!
Customization & Maintenance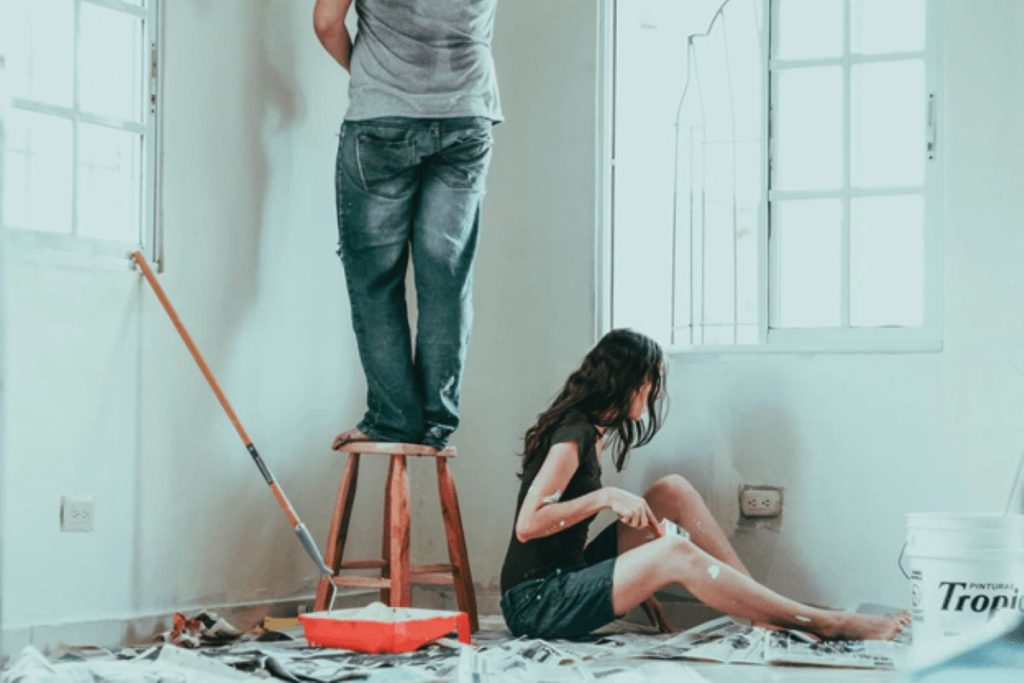 Do you (and your partner, or anyone you're living with) happen to be highly interested in do-it-yourself and crafting projects? Are you the type of person to decorate your home like a phone, complete with new wallpaper or curated pieces? Are you the type to consider remodeling your rooms to suit your functional needs? Or are you the type to do house maintenance such as electrical wiring and plumbing on your own? Even if you do not see yourself as these types, such home customization and maintenance decisions should be one of the strongest points to consider in choosing a place to nest in, as your needs might change, and your family grows in the far future.
Similar to the location and convenience aspect, there is a fine line between condos and house and lot properties when it comes to customization and maintenance too. You can customize your whole condominium unit in any way you want, but only to a certain extent. Most condos have lots of requirements, rules, and guidelines that you strictly have to follow if you want to do any sort of customization to your new, spacious unit. Some condo developers would also have a rule in place in terms of the overall aesthetics — such as the types and color of paint allowed, or what type of aesthetic-level modifications you can and cannot do. Some rules include having to file certain permits if you want to bring in large furniture and appliances (regardless if delivered either by a moving company from your old place, or by an appliance store), hire workers such as carpenters (especially if it is a major, interior designing project) or electricians who will install TV's or airconditioning, or if you want to bring in and use heavy power tools such as drills for hanging up photo frames, an air compressor for paintings and/or finishings, a circular saw for cutting wood, and the like. And if you want to use said power tools, you may only be allowed to use them on certain days and hours to avoid disturbing neighbors in the nearby units.
As for maintenance, most condos make this a hassle-free experience. Condominium developers like Crown Asia, have their own excellent, in-house engineering team, which mostly includes carpenters, engineers, electricians, and plumbers. If you want to have something fixed such as a leaky sink drain, or even a broken window, you do not have to look up services online and risk inviting a shady person to your unit. You can just give the condominium's aptly named "property management office" (or PMO) a visit, and they will be more than happy to send the right person for the job. And besides, no one knows your condo unit better than the ones who helped in building it!
As for houses and lots, it is pretty much the same with condominiums, but with lesser (and often more lenient) rules. For example, you may be allowed to paint the house in any color you want or use any power tool you might need to get any maintenance job done. But remember — rules about noise, pets, and other considerations vary per subdivision and among homeowner associations.
Unlike condos, some subdivisions do not have their own 'in-house' maintenance team, so while you will indeed save some money by not having to pay a monthly maintenance or "condo fee", you will, however, either have to do the maintenance and repair work on your own, or you will have to source third-party service providers. In these cases, however, you do not have to worry about filing and paying for permits when letting in workers. Oftentimes, all you have to do is surrender an ID or ask for a gate pass, but not a "work permit", like what some condominiums require.
But don't give up on house and lots yet, as properties like Carmel from Crown Asia, conveniently located in Cavite has pretty much the same system as Crown's high-rise condominiums do – excellent property management. So you can expect the same quality and level of property maintenance and service, something that other developers can't keep up with.
A condo for sale in the Philippines or a house and lot for sale
Choosing a home to settle in is indeed one of the most major decisions that you can make in a lifetime. Making this big investment does take quite an amount of time and financial preparation, but with a strong-willed mindset and thorough self-reflection, your biggest dreams to be ready for life could come true, hassle- and headache-free — regardless if you are deciding between a cozy condominium unit in the middle of the hustling and bustling concrete jungle, or a serene, spacious house and lot, away from the cities that never sleep.
Related Blog: Renting vs. Buying: Advantages and Drawbacks