Tagaytay, situated in the high altitudes of Cavite, experience an all-year-round cooler climate than Manila is home to various lodging and tourist attraction that can be your go-to staycations this year. Experiencing to eat bulalo, a clear soup made from beef shanks and vegetables, is the most well-known dish from Tagaytay. The only other location with a bulalo strip that serves piping hot, steaming bowls is Mahogany Market. To make the most of the city's climate, most malls here feature open spaces. Some even have breathtaking vistas of the Taal! The malls' large spaces enable visitors to take in the city's natural beauty all day long. It takes only approximately 1 hour and 30 minutes to drive from Manila to Tagaytay making it an easy trip for your short vacation being the second summer capital of the country, especially when you have a condo in Tagaytay.
Best Time to Visit and Stay at Tagaytay and Your Ideal Tagaytay Outfits!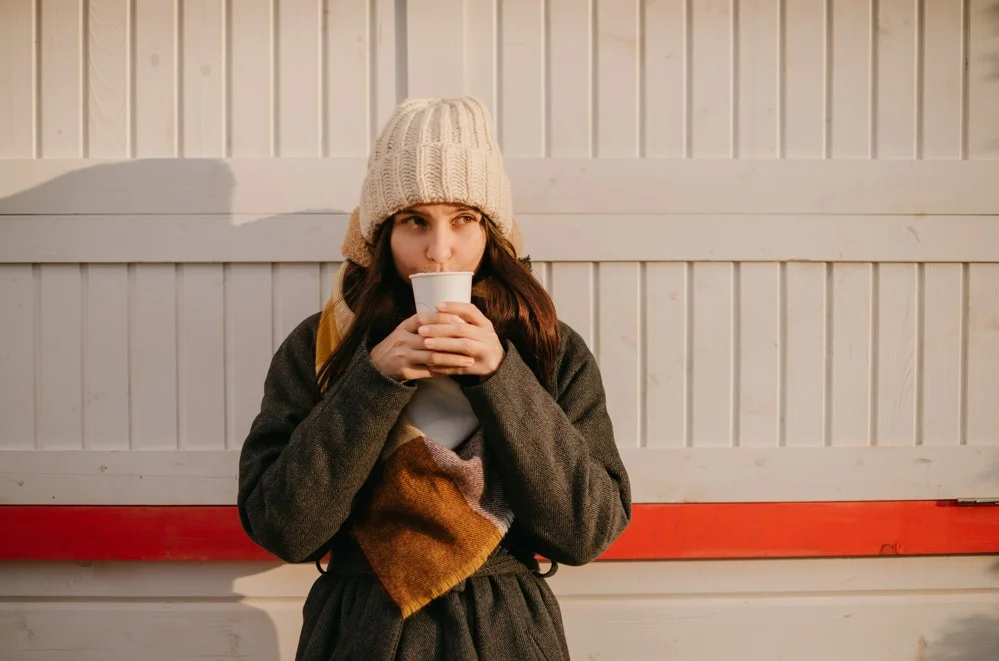 Since Tagaytay is located in the high elevations of the country, we cannot deny the Summers when the sun is out and hot. Not more than 30 degrees Celsius are reached during the summer. the hot summertime is the best time of year for outdoor activities like sports and picnics. Summer, which lasts from March to May, is the ideal opportunity to visit Tagaytay.
During these dates you should enjoy the outdoors, so plan and wear your active clothes. Pack your comfort clothes, loose-fit shorts, long or short skirts, cool and dry dresses, cooling tank tops, running sneakers, sandals, light linen shorts, and don't forget to bring a sweater or jacket for the temperature goes down at night! During this season you might find it unbearably hot so bring your insulated water bottle, portable fan, sunglasses, bug repellant, in your bag, and don't forget your first aid kit when on your staycation! Take your Instagram shots in the Picnic Groove with the sun out, kites flying, and your day look! Bring your fashion level a step up by wearing bright and warm colors to compliment the season, accessorize with summer straw hats and edgy sunglasses, and don't forget to play safe under the sun by wearing sunscreen lotions!
Rainfall
During the wet season, Tagaytay also receives a lot of rain, just like the rest of the Philippines. As these months have the most rain, avoid visiting the city from June to August and sometimes September. Additionally, October and November tend to be moist.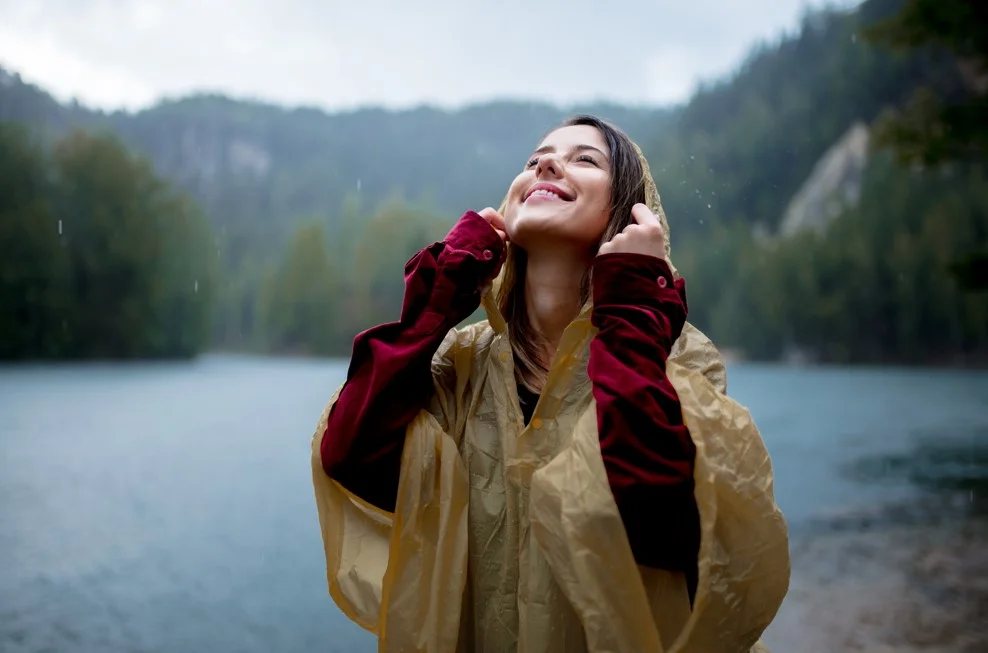 But if you enjoy the rain, we also can be fashionable so pack and wear your rain dress, rain pants, and breathable tops, and we need your protection in the rain by bringing your rain poncho or jacket, a pair of waterproof sandals or pair of rain boots. It tends to be chilly when it rains so remember to layer with jackets. Don't forget to bring your first aid kit which is a travel essential. You could check out comfy and cute cafes around Tagaytay where you could enjoy your coffee and comfort food during the rainy season. Wear clothes that are in cool and neutral colors to bring out the cafe aesthetic for your Instagram post and for more ideas on how to bring out your cafe aesthetic, wear your knitted sweater, pleated skirts for women and slacks for men, but take in mind that the rain might ruin your outfit so it's vital to bring your umbrellas!
The winters in Tagaytay are a little bit colder than the winters in the larger cities nearby. In December, January, and February, you can anticipate foggy air and dewy leaves. There is no drop in temperature below 18 degrees Celsius. With that, Filipino families and friends tend to visit this place for coffee and Bulalo.
These are the peak seasons for Tagaytay, where you'll expect a lot of people to travel up for the cold weather. Stuff your bag with all your jackets and sweater since they will be essential for the chilly night. Ideas to wear during this season would be your holiday outfit, fashion during the holiday includes the color red and green but you could always pick your comfort colors. Pack your thick tops, heat-tech jeans, sneakers, or shoes, and layer with a jacket or sweater, women could bring their dresses for fancy occasions and button-up shirts for men. Always bring your first aid kit when traveling so don't leave without them. During the cold season, some of us don't want to go outside and enjoy the comfort of our bed in our hotels or accommodations so pack your nightgowns or pajamas and spend your day under the blankets on your bed.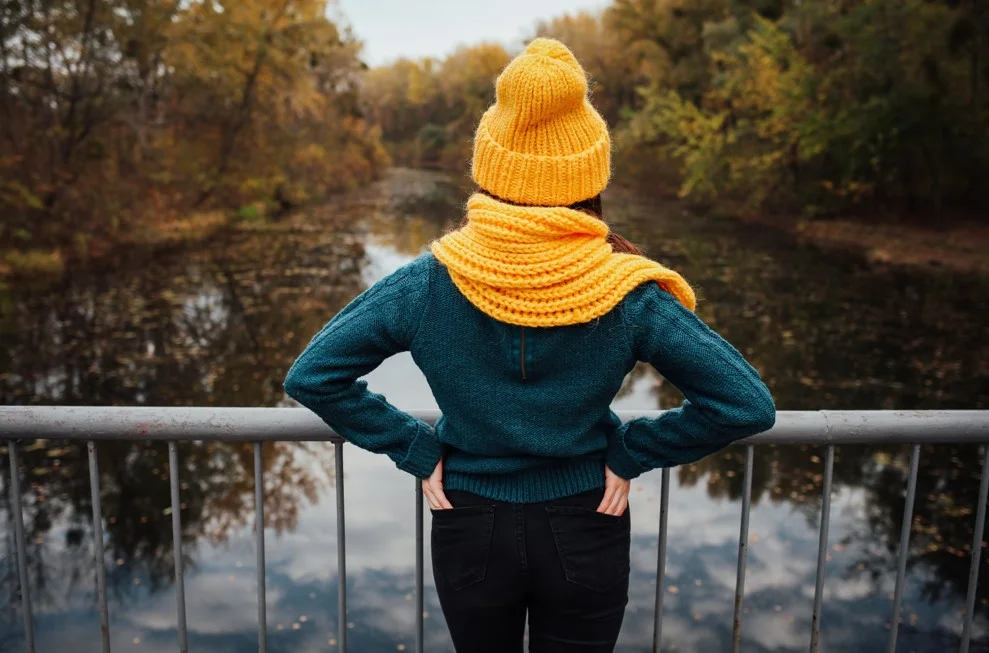 Tagaytay City is the leading choice for weekend getaways. It is well-known for its breathtaking views, culinary excursions, and family-friendly activities. Regardless of what fashion ideas you have picked up for Tagaytay, always remember and prioritize comfort whether be it rainy or sunny, warm or cold, night or day, tourists should enjoy the beauty of Tagaytay while being comfortable and fab at the same time. As you walk through your closet or have planned your outfits, the decisions you make regarding your clothing can be some of the most significant ones you will make throughout your day. We present ourselves through our clothing, which can be a fun way to express our personalities. However, dressing improperly for some occasions can make you feel uneasy and might make you appear unprofessional. Therefore, be sure to dress appropriately at the appropriate times and in the appropriate situations.
Staying in Tagaytay would be a great decision especially when you are retiring, checking a condo in Tagaytay online can help you pick one. For countless years, Tagaytay has provided a convenient haven for those looking to relax and escape the stress of city life. It provides a carefree way of life that everyone wants. Birds' pleasant chirps will greet you in the morning, and you'll always feel close to nature. On typical days, it's rare to find congested roads. Furthermore, Tagaytay has relatively low prices for both basic necessities and electricity.
Related Blog: Chick Flicks: Fashion Tips in Winter