Chairs are one of the essential furniture found in any almost any rooms in the home, office and other establishments. Sitting itself is one of the actions we do everyday along with breathing and eating; and if this is the case, why should you settle for a chair that would make you feel uncomfortable and sore? Moreover, chairs come in numerous shapes and sizes, each with a different feel and experience. Two kinds of chairs in particular – reclining chairs and massage chairs – are worth considering buying for every homeowner. Let's see what's so good about them, and what brands are good picks for each kind of chair!
The Importance of Choosing a Good Chair and Other Chair Accessories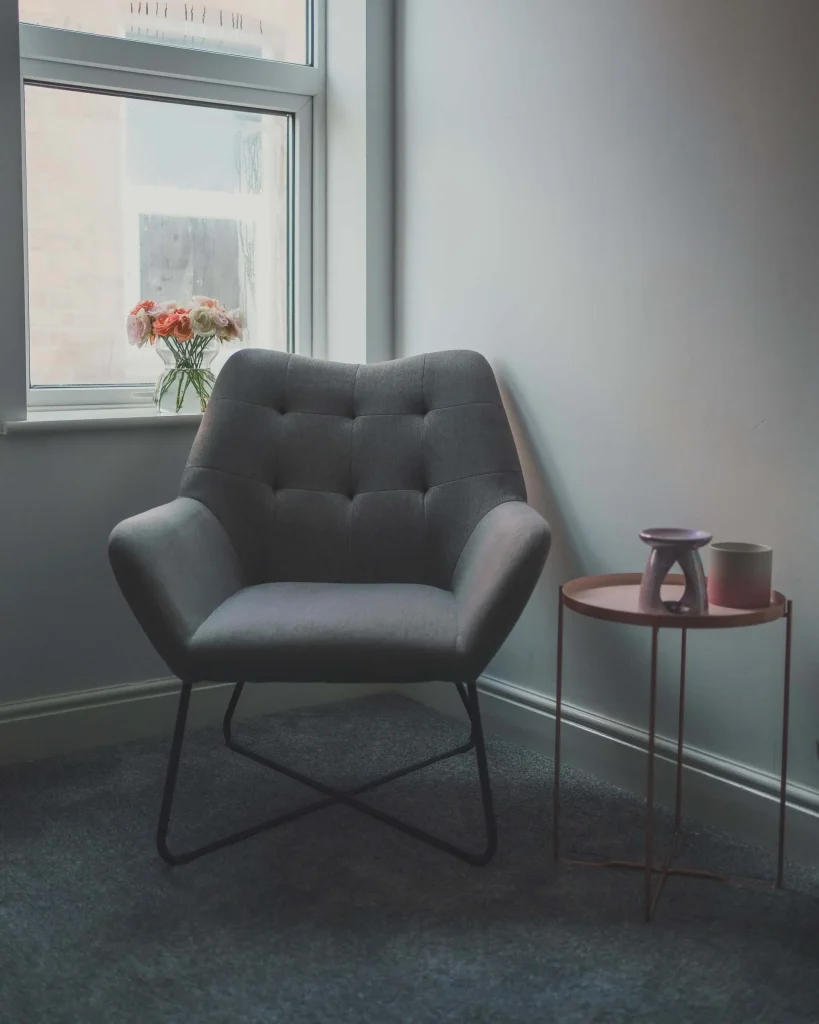 It has been said that people spend approximately 6-8 hours of their entire day sitting, which is nearly one-third of your entire day. Given this amount of time, a poorly made chair will guarantee you not just discomfort, but possible and negative effects to your health as well. A poorly designed chair will mess up your posture. Consequently, bad sitting posture for extended periods of time and significant frequency can possibly result in increased risk for rounded shoulders, spinal problems, joint degeneration, and that pesky back pain that's plagued homeowners all over the world because of poor chair furniture choices – and if you've been experiencing these problems in your newly moved in house and lot for sale, then this blog post was made for you.
The quality of the chair you use will positively impact your mood as well. Good sitting posture from a chair of good quality is not just limited to boosting your self-confidence. It will also improve your mood since your spine is properly aligned, causing you to be less likely to experience muscle and back aches, which will definitely make you feel better and comfortable overall.
Furthermore, the design of the chair is just as important. A chair whose aesthetic will improve the overall décor of your house and lot will boost your mood because of positive visual stimulation. Check out the picks below to find out what reclining chair and massage chair fits your taste. Remember: a good quality chair in a good-looking room will cause you feel better and smile, making you just as good-looking, if not better!
Why Buy Reclining Chairs?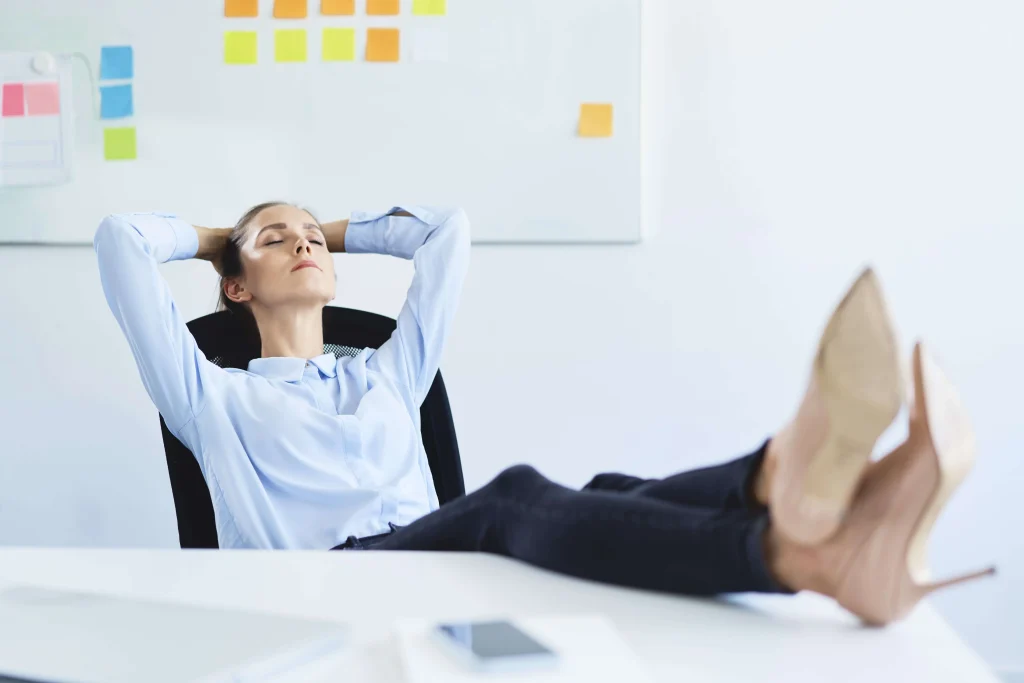 Have a busy lifestyle and want to find a personal station where you can cool off effectively with maximum comfort? Or perhaps you just want the maximum relaxation experience for your me-time? If you said yes to either of these, then the reclining chair is the kind of chair you should get for your house and lot. Reclining chairs not only rest your back with its backrest, but it can rest your feet as well using its built-in footstool; so, it can greatly help with blood circulation just by relaxing on it! Moreover, reclining chairs are great for aesthetic purposes, giving a homey feel to any room it's placed in.
Best Brand Picks for a Reclining Chair
*Note: Prices may be subject to changes
Mandauefoam – Vanessa Sofa
Estimated Current Price: ~Php26,300.00
Color: Dark Grey only
Overall Dimensions (according to the official website)
990mmW x 940mmD x 990mmH
Mandauefoam is an affordable brand that prides itself in being more than just a "foam company." They offer personalizing the furniture you purchase from their brand so that your house comfort needs are sure to be met. Moreover, they have a 30-day return and exchange policy if ever you are unsatisfied with the product you bought from them. The Vanessa Sofa is a 1-seater recliner whose dark grey color can blend in with whatever room aesthetic your newly bought house and lot for sale has. Its material is made out of wood framing and half leather, built to provide great comfort to any individual who uses it.
Flexsteel – Arlo Reclining Loveseat with Console
Estimated Current Price: ~Php176,799.43
Color: Beige/Tan (Other various choices of fabrics available)
Overall Dimensions (according to the official website)
Width: 76″
Depth: 42″
Height: 44″
Open Depth: 70″ (177.8 cm)
Wall Clearance: 8″ (20.3 cm)
Arm Dimensions
Arm Height: 26″
Total Inside Seat
Seat Width: 60″
Seat Depth: 23″
Seat Height: 20″
Recognized by the American Home Furnishing Association's Sustainable by Design program, Flexsteel is a high-end brand whose chair furniture put importance on blending comfort with convenience. The materials it's made from advocate for being pro-environment by being made from eco-friendly materials. The Arlo Loveseat has a center console between its two seats where you can store personal items like magazines, books, glasses. They also provide a varied selection of fabrics of only the finest quality that you can choose the Loveseat recliner to be made from. It even has two cup holders that you and your significant lover can use while doing a late-night movie binge at your house and lot.
La-Z-Boy – 10T-708 EMPIRE iClean Rocker Recliner
Estimated Current Price: ~Php37,950.00
Color: Antique, Charcoal, Sable, Navy, Stone only
Overall Dimensions (according to the official website)
104cm x 81cm x 94 cm
La-Z-Boy is a brand whose quality competes with the best of its kind, and yet offers affordable prices. With La-Z-Boy's iClean fabric furniture line, any spills that happen on the recliner has little, if virtually no chance at all of leaving stains. The La-Z-Boy Empire recliner comes with the feature of having the soothing motion of a rocker. Total lumbar and body support is emphasized by the structure, leg rest, and plush seat of this recliner. With this recliner chair, you get the option of adjusting the chair to your ideal position or let it rock in a smooth motion that could knock you out into a deep sleep in the comfort of your newly moved in house and lot for sale.
Why Buy a Massage Chair?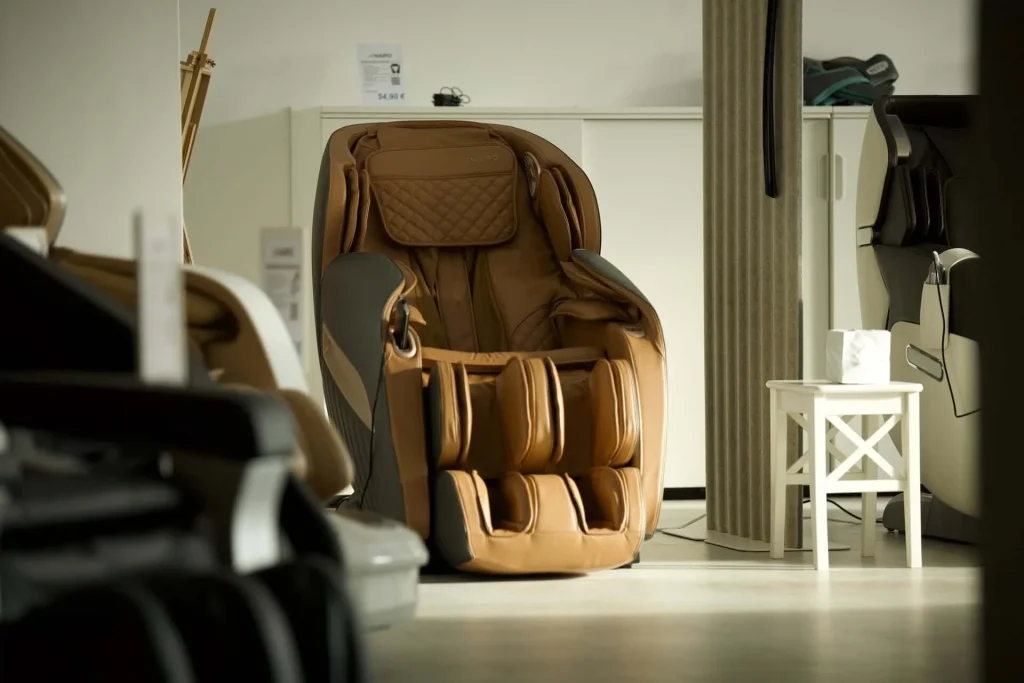 Imagine relaxing on a chair and getting a massage at the same time – this concept of the massage chair is simple yet ingenious. One main benefit of the massage chair is the increased blood circulation in your body, especially when dealing with injuries; the physical stimulation and pressure provided by the massage chair on the muscles can help encourage recovery through its massaging feature. In addition, massage chairs also help clear out lactic acid in your muscles, which means less cramps! Most of all, massage chairs, if left to do its massaging while you sit back and relax, will both help that lower back of yours feel better and increase your endorphin levels, also known as the "feel good chemicals" that your brain produces.
Best Brand Picks for a Massage Chair
*Note: Prices may be subject to changes
Kyota – E330 Kofuko Zero-Gravity Massage Chair
Estimated Current Price: ~Php180,303.00
Color: Black, Cream, Brown onl
Overall Dimensions (according to the official website)
Width: 32"
Height: 45"
Length: 53"
Length (with legrest): 58"
Height (from floor to legrest when chair is fully reclined): 33.50"
Specifications (according to the official website)
Lumbar Heat
TrueFit™ Space-Saving Technology
Airbag Compression Therapy
4-Node Back Massage Mechanism
9 Auto Programs
Weightless Zero Gravity Recline
43″ L-Track
TrueFit™ Body Scanning Technology
Foot Reflexology Rollers
Full Manual Control
Given the reputation of massage chairs to cost quite the sum of money, Kyota massage chairs are on the midline between affordability and high-end brand pricing. The Kofuko massage chair has travelling rollers that massage the back with sweeping side-to-side and up-and-down motions down your back with choreographed classic massage techniques. Its 9 Auto Programs are designed to give you a full body relaxation experience right int your house and lot, with features such as its Decompression Stretch, Zero Gravity Recline, and Lumbar Heat that can be activated by just the push of a button.
Real Relax – 2022 Favor-03 AVD Massage Chair
Estimated Current Price: ~Php61,835.48
Overall Dimensions (according to the official website)
34″D x 30″W x 63″H
Specifications (according to the official website)
400lbs maximum weight
AC 110V
100 Watts
With Screen
Led Changing Light
Bluetooth Function
Fully Body Airbags
Zero Gravity Function
Remote Controller
Back Massage Controllers
Real Relax massage chairs are the brand just for you if you're looking for affordable massage chair brands that don't compromise quality. The Favor-03 comes with twisting, kneading, and knocking techniques to relieve neck pain and embedded airbags in the seat cushions for spinal alignment. It boasts to be more effective than the standard 8-point massage by having dual-core S track robot hand rollers that yield a much more effective shoulder, neck, and back massage. If you want a massage chair to put in your new house and lot for sale but don't want to spend too much, the Favor-03 has you covered.
Ogawa – Master Drive Plus
Estimated Current Price: ~Php449,000.00
Color: Espresso, Maroon, Fox Red only
Overall Dimensions (according to the official website)
LxWxH (Upright): 153cm x 84cm x 121cm
LxWxH (Tilted) 196cm x 84cm x 105cm
Specifications (according to the official website)
Approx. 125kg
220-240V Power Source
200W Power Consumption
50/60Hz Alternating Current
Full Body Massage Area with Silicone Foot Rollers
20 Full Body Airbags
Big 4D Silicone Rollers
Built-in Touchscreen Monitor
4D Navigator with Shortcut Massage Buttons
M5 Gen Microprocessor
More Than 22 Special Massage Programs
Customizable Up to 500 Massage Programs
With Built-in Bluetooth Speakers
Zero Wall
Zero Gravity
Thermotherapy
Light Therapy
Auto Height Detector
Ogawa is the cream of the crop of massage chairs. A high-end brand, Ogawa aims to offer only the highest quality experience imaginable for massage chairs. Given this, the Master Drive Plus was designed to fulfill this aim by meeting only your highest expectations. Using bleeding edge technology, the Master Drive Plus comes with a touch screen that offers more than 20 massage techniques powered by Japanese technology integrated with Eastern medical wisdom. This massage chair was designed to simulate human-touch massaging using the features of a Body Scanner, Gen 5 4D Thermal Rollers, and an Ultimate M Drive Navigator that lets you have complete command of the technology. If you want the massage chair of massage chairs right in the room of your house and lot, the Master Drive Plus from Ogawa's collection is waiting for you.
Having the right dining chairs, sofa chairs or couches, massage chairs or whatever chair it may be, is good for your posture, health, and overall relaxation!
Related Blog: Fine Wooden Furniture: Two Woodworking Titans and How You Can Buy Their Furniture