As much as most of us love to sip coffee at a nearby local coffee shop from our home, the pandemic has restricted us from visiting food establishments and rather order via delivery or takeout instead. Hence, many coffee enthusiasts have come up with having their coffee nook at home. It is safer knowing you don't have to go outside to buy coffee, and you get to make your coffee perfect for your taste.
If you love coffee but don't want to go outside to have a coffee, now is the right time to set up your own coffee nook!
What you need when building your own Coffee Nook at Home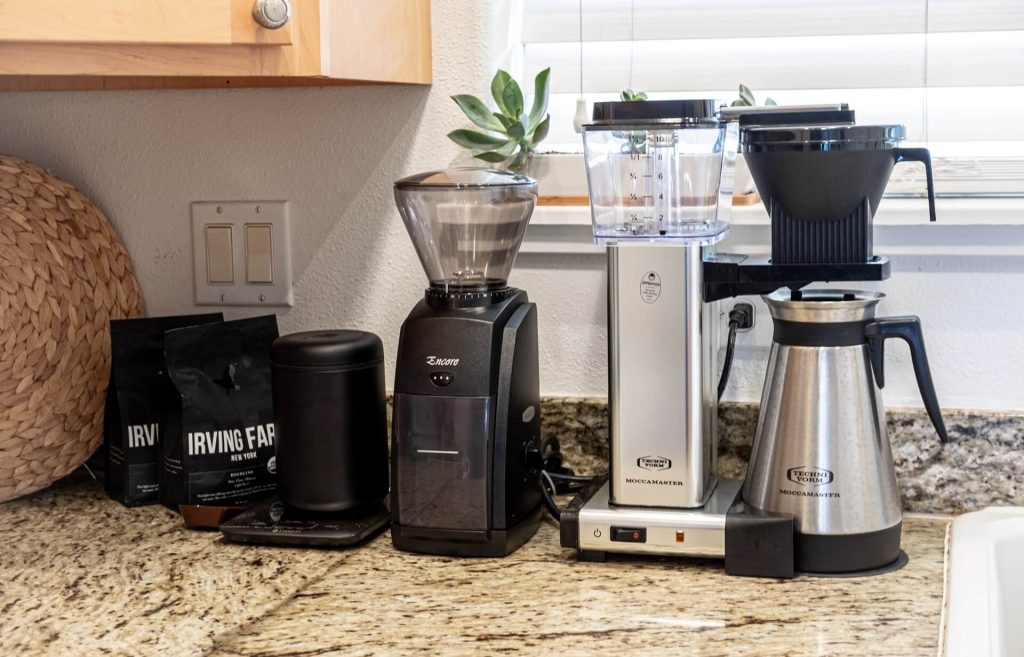 A space in your kitchen
A coffee nook does not have to be big in space. It can be a small spot in your kitchen and have your needed items organized in one spot. To maximize a small spot in the kitchen, you can put a wall console on your coffee nook. Here you can display your mugs, transparent glass cups, containers, and decorations. If you are still lacking in space, you can put hooks under your wall console for your mugs. If you are using a coffee pod machine, you can store your coffee pods in a metal basket.
You can also maximize your countertops by having a drawer underneath. This can also help in storing utensils like spoons, straws, and other dry ingredients. This is a big help if you only have a small space for your coffee nook.
Coffee and Coffee Machine
Some like to crush their coffee beans at home so the whole house will smell like their local coffee shop. No artificial smell, just a pure coffee aroma. Hence, they invest in a high-end Espresso Machine with a built-in coffee bean crusher and milk frother. Machines like this can cost a lot but if you are really a coffee enthusiast and you see this as an investment, maybe it won't hurt your wallet, and think of it as a worthy purchase!
If you love coffee but you're always in a hurry, Coffee Pod Machine is best for you. All you have to do is put water & the capsule in the machine and you can enjoy your coffee without any hassle of brewing and mixing. If you are thinking that this coffee machine may not be environmentally friendly because of the plastic disposable pods, you can buy reusable pods online and all you have to do is refill them! No need to throw them in the trash can as you can just wash the pods after you use them at the machine.
For our coffee enthusiasts who are on a budget or like it the traditional way, you can never go wrong with a Drip Coffee. You will also need to buy crushed coffee beans and a disposable coffee drip bag or pouch. It will take you more time but as long as you enjoy making coffee at home, you will surely enjoy making coffee this way.
You can also buy a traditional Drip Coffee Machine. All you have to do is put your crushed coffee and water and the machine does the water heatin' and drippin' for you. Also perfect for our coffee enthusiasts who are always in a hurry.
Containers
If you are a very organized and creative person, you will love and enjoy matching and labeling jars or containers to have an Instagrammable coffee nook at home. Feel free to store your coffee ingredients in a pretty container or jar so that every time you feel like making a cup of coffee for yourself, it will be easy for you as all are labeled. Plus, you will enjoy just looking at how organized and pretty your coffee nook is.
For your liquid ingredients like sugar syrups and other flavors like caramel, vanilla, and hazelnut, some keep the original containers with the branding but if you are aiming for a minimalist coffee nook without the brand logos, you can invest in transparent glass or plastic bottles with pumps. These stylish, minimalist pump bottles help coffee making a lot easier and less messy.
Mugs & utensils
Invest in beautiful mugs and utensils that match your kitchen aesthetic. If you want a minimalist aesthetic to your coffee nook, a glass mug or an all-white mug will fit your type. Some go for colorful, rustic, or all-wood themes so feel free to explore what aesthetic fits you the most.
For utensils, it is also great to buy metal straws, spoons, and a mixer. Buy utensils that match your mugs and we suggest avoiding buying disposable straws and other utensils to minimize waste at your own home. Plus, you get to help save the environment even if it is a small thing!
Add on: Decorations
Of course, we want our coffee nook to look neat and beautiful every time we make our coffee at home for the sake of our own aesthetic and happiness. If you still have space in your coffee nook, you can add small plants or succulents to your shelf or table. Whether it may be a real plant or a plastic one, whatever works for you is okay!
The Meridian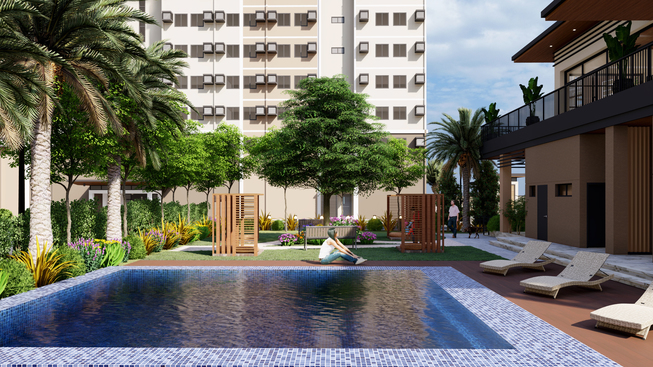 The Meridian by Crown Asia is a 5-hectare mid-rise condominium for sale located in Bacoor City, Cavite where we offer a resort-inspired amenity area, and a 1-bedroom and 2-bedroom spacious and secure condominiums perfect to have your coffee nook at home. Achieve the lifestyle you desire at a premium condominium in the south. To know more about the property, click here.
Related Blog: Putting a Twist in your Everyday Morning Coffee