Ah, Zabenya! Bagithi baba~ Sounds familiar? Yes, you are right. Those were the opening lines of Circle of Life, the original soundtrack of our favorite Disney classic, Lion King! Of course, you would not give up an opportunity to experience Africa, won't you? Yes, it's not sophisticated as Europe nor dazzling as the United States but there is something about Africa that seems so magical and tranquil.
Perhaps is the warmth of the sun as you ride a safari while a giraffe watches you pass by, munching on her greens. Or perhaps how the night is quiet with human noise but loud with other forms of life – the roaring of lions announcing their territory, or the sibilant buzz of beetles (or God knows what. The number of varying insects here are endless!).
Underneath all the Netflix shows we watch, the coffee that gives us peace, and the designer clothing we wear to feel a little sparkle, is us, in all our humanness and naturality. Thus, we connect best with nature for we are part of Her. And when we are finally in Africa, what is the best way to view her? You look from within. Or scratch that, you just don't look, but you also take place in the scene of the wildlife of Africa through nothing but safaris.
Here Is a Quick Guide on How to Go to Africa From the Philippines and What to Expect During Safaris:
No need to apply for visas!
It's very easy to go to this immense place in which you can feel Mother Nature right in the core. No need to go through the hassle and nerve-wracking anticipation of applying for visas for once you leave your house and lot for sale in the Philippines and fly to Africa, the moment you arrive they will immediately hand a visa to you! Ethiopia, Kenya, Tanzania are some of the countries that will surely give you THE African experience all the while not giving you the nuisance of applying to go there.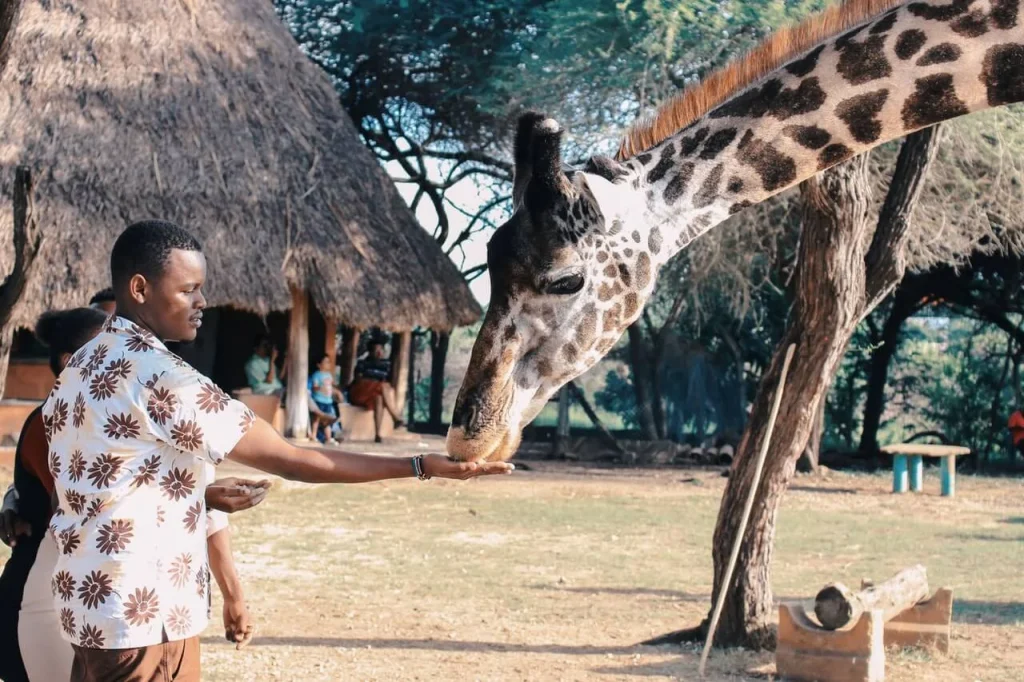 On the contrary, African countries such as Zambia and South America require a visa before arrival. However, it is actually very easy to apply! You just need to fill up a form and pay! You can even apply online. Click on this link to get further information about applying for a SA visa: https://www.evisa-south-africa.com/
Now We Got That Out of the Way, Here Are Some Things You Need to Know About the African Safari Experience:
Simply the best safari guides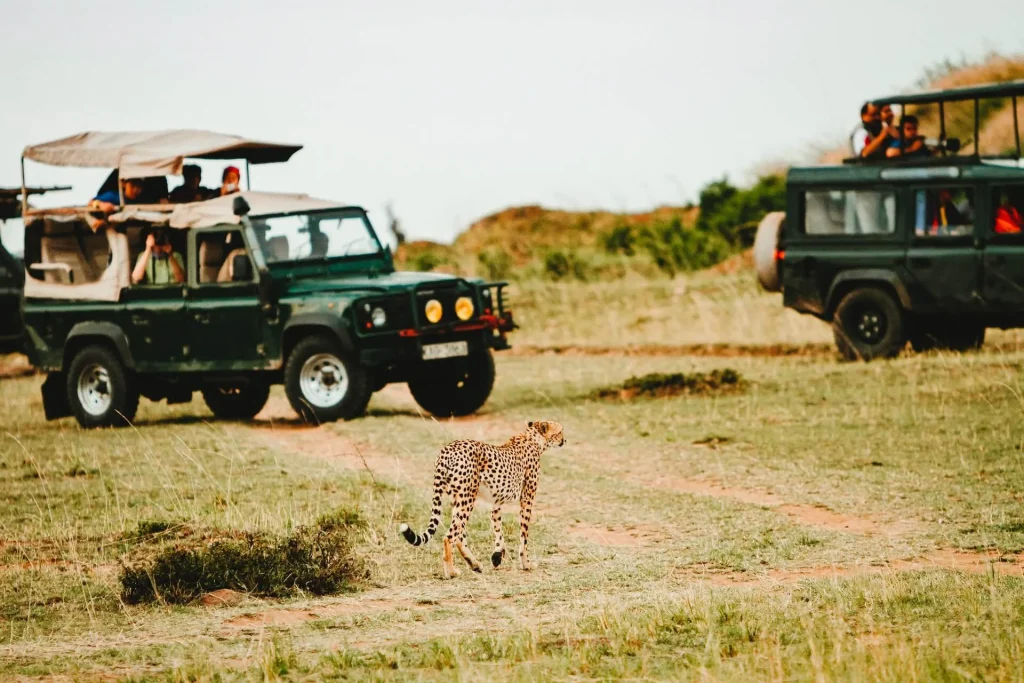 Africa has so much to offer. Nature is a tough one, the event may be as big as a pride snacking on buffalo or as small and quick as a rattlesnake passing by. Obviously, here in Africa with nature at its core, tourist guides are trained to the bone. With training and companies such as the Kenya Professional Safari Guides Association where each safari guide is rated by either bronze, silver, or gold-level certification, you can really tell African safari guides are the big deal. Get your ears and mind ready for their commentary and lectures will surely blow your mind away. When going on African safari tours, be sure to check their credibility and their experience.
In terms of size, PH is nothing but a fingernail compared to Africa
Did you know that South Africa alone is 301% bigger than the Philippines? When the Philippines only measures approximately 300,000 sq km while South Africa is approximately 1,219,090 sq km, you definitely need to be choosy where to have your African experience. Although you can definitely feel it at any point in Africa, of course, there are some events and attractions that are bigger and more splendid than others. Here are two places in which you can conduct your first African safari:
1. Dynamic and Diverse South Africa
Encompassing the nations of South Africa, Zambia, Zimbabwe, Botswana, and Namibia, Southern Africa offers dynamic topography, including the upland forests of Botswana, incomparable Victoria Falls, the stark Namib Desert, and the bushveld of South Africa's private reserves. The wildlife is similarly diverse, with lions, leopards, and cheetahs always on the prowl. Botswana's lush Okavango Delta draws hippos, giraffes, crocodiles, rhinos, and baboons, which A&K guests encounter on uncrowded private game reserves. South Africa especially offers first-rate culinary and cultural opportunities, ranging from award-winning wineries to historical sites in cosmopolitan Cape Town. With this choice, you are definitely not in the comforts of your Crown Asia house and lot for sale.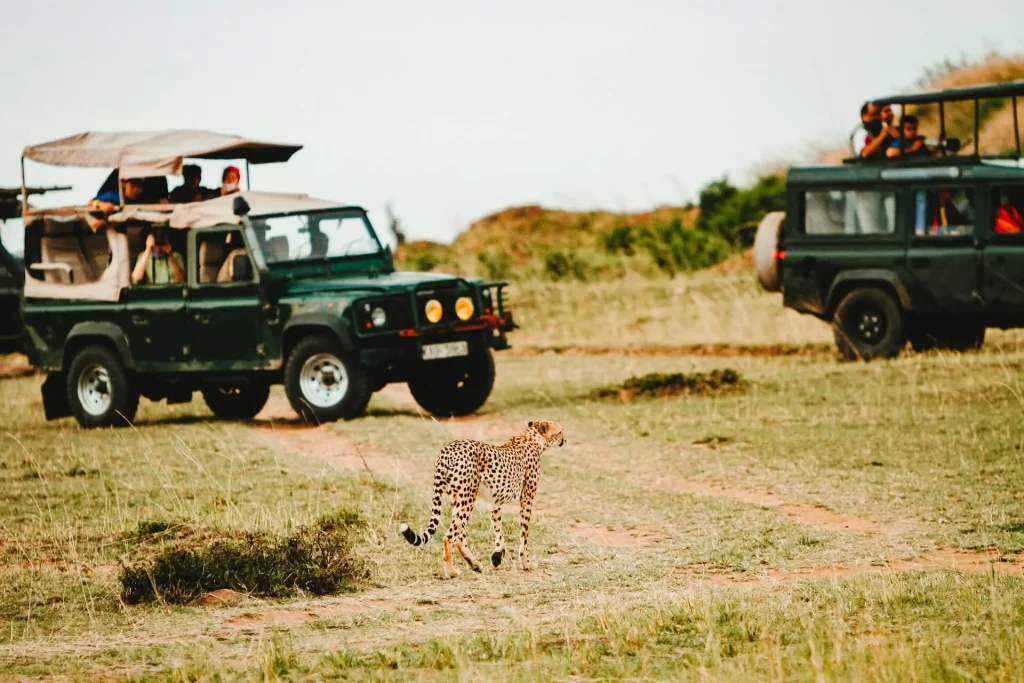 2. The classic choice: East Africa
East Africa — including Kenya, Tanzania, and Uganda — is a classic safari country. Home to the vast Serengeti and Masai Mara as well as the teeming Ngorongoro Crater, it has formed the backdrop for legendary safari expeditions and served as the birthplace of A&K. The wildlife viewing is reliably spectacular, including the "Big Five" — lions, leopards, elephants, rhinos and Cape buffalo — while up-close encounters with endangered mountain gorillas are available on an extension to Uganda. East Africa also bears witness to the Great Migration, when millions of herd animals make their annual trek in search of water and fresh grazing land, stalked by predators every step of the way.
Like everything else in life, timing is everything!
Of course, you want to go to Africa during its best season. You want to be there when things happen! Conventional wisdom suggests the best time to go on safari is during the dry season, which is June to October for the majority of sub-Saharan Africa. It's easier to spot animals at this time because they gather at water sources due to the scarcity.
However, Africa's seasonality is legendary. It's what creates the life-and-death drama on the savannah; it's the reason for the Great Migration and the elephant corridors in Southern Africa. So we also recommend going on safari just after the wet season. There are fewer visitors at this time, but the woodlands still teem with birds and the savannah is incredibly verdant. Talking about the rainbow after the rain, right? It's like how pretty the afternoon is when you go out of your house and lot for sale after morning rain.
Get the best of life in Africa
They say there is nothing in deserts. Although, perhaps if we were talking about the literal aspect, that would be true. But, come on. The best things in life are not always about the tangible. In Africa, you can find yourself. After all, as what was said earlier, you are part of nature. After a trip to this continent, you would definitely bring home a whole new perspective of Earth and yourself.
Related Blog: The Best Places to Visit on Your Next African Safari Getaway