After a long week of working eight hours a day, it's no surprise that one would look for a way to relax and visit recreational areas. Others find relaxing as eating a home-cooked meal while watching Netflix; others find a walk around the street or visiting a cafe near their condo in Las Pinas to be relaxing; while others find partying, and joining the life night.
What Does Nightlife Mean?
Nightlife is a social activity or entertainment available at night in a town or city. It can be experienced in a variety of settings, including sports bars, bikini bars, nightclubs, comedy clubs, massage salons, etc.
Nightlife may mean different things to different people. It all depends on what the person wants to gain out of nightlife or going to the best nightclubs. However, the main reason for visiting a club may include the following:
A favorite hangout and meeting place for friends while sipping drinks and beers on a couch.
Meet people and have fun on the dance floor.
Enjoy the colorful environment of music, DJs, and live bands.
Drink booze to forget about the troubles of the day.
Attend a live concert with well-known artists and entertainers.
Whatever your reason for going to a nightclub is, it is a transient world where everything is so brilliant and lively.
What Is the Nightlife Like in the Philippines?
The nightlife in the Philippines is without a doubt the greatest in Southeast Asia. They are probably truly skilled at having a good time. The nightlife scene includes live music pubs, as well as superclubs and more interesting venues. A nightlife experience in the Philippines reveals the country's fun side, it offers several nightclubs where you may go bar hopping to your heart's content.
Manila, the capital city of the Philippines is a vast metropolis, that attracts all sorts of night owls, from dancers in vibrant nightclubs to concert-goers in live music bars. VIP clubs, laser light discotheques, underground live music gastropubs, cheap beer, live local bands, and karaoke bars are also part of the Philippines' Nightlife. Karaoke machines may be found on even the most isolated islands where there is no electricity. Filipinos like singing and dancing, and live performances are common in nightclubs. The Western influence is also present, and musicians frequently play the newest worldwide songs.
You'll undoubtedly understand why the Philippines is one of the most well-liked destinations in Asia for its best nightlife and partying after spending a few days here.
Friendly locals can be found in every major city and beach town, and because each location is different, you can design your trip to visit the things that are most important to you, whether that means staying in the center of an urban metropolis like Manila or relaxing on the tropical island like Boracay. You can hardly make a mistake either way.
Best Vibrant Nightlife Places in Las Pinas, Metro Manila
All of the main cities have their own great nightlife, with Metro Manila having some of the best nightclubs in the Philippines. You can find everything here, from sophisticated bars to locations where you can let your hair down and dance to your heart's delight. The locals are exceedingly welcoming, and you're likely to meet some new friends while experiencing the Philippines' fantastic nightlife. So if you want to have fun, you could be interested in owning Condo in Las Piñas and enjoying the nightlife in Metro Manila.
Sixty Four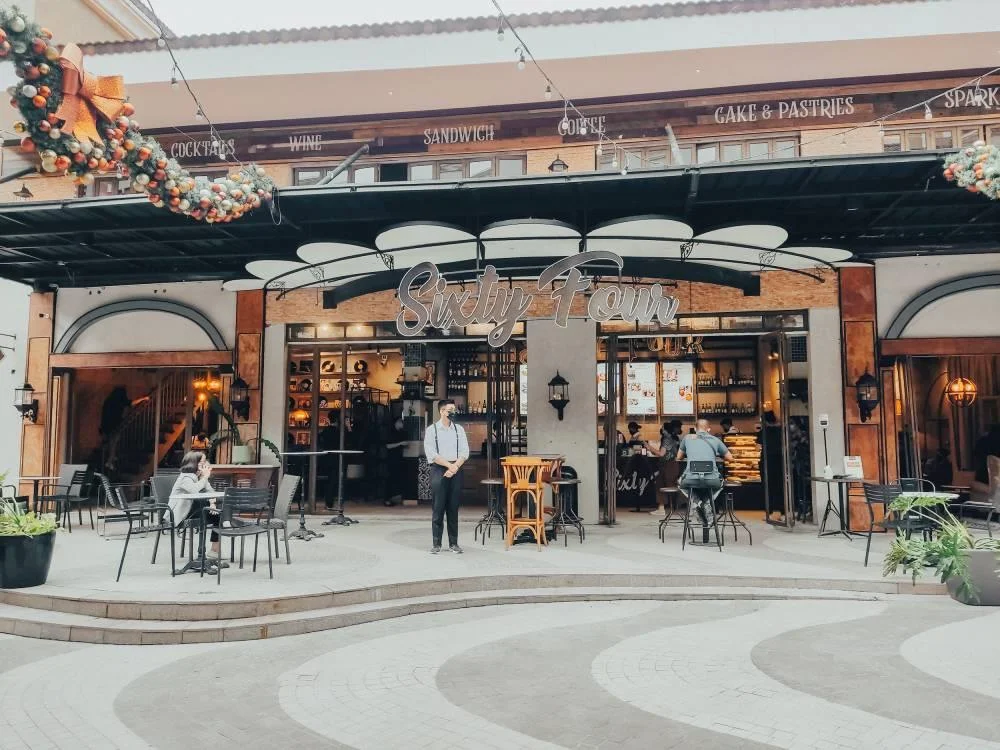 photo from mb.com.ph/
Party like there's no tomorrow to 1960s through early 2000s tunes. Have you ever found yourself singing an old song and hoping you could simply rock to that rhythm at the club one more time? Or do you simply want to have fun and dance the night away to tunes from previous decades? Well, remembering the good old days just got groovier at Sixty Four's Flashback Weekends, a free vintage dance party that runs every Friday and Saturday from 8 p.m. onwards. You don't have to worry about travel because Sixty-Four could be found at Evia Lifestyle Center and Vista Mall Global South, just near your condo in Las Pinas. Admission is completely free! Go there where the music never stops. People of all ages are invited to party the night away, find new people, and create new lifelong memories and amazing experiences.
Entrance Fee: Free!
Opening Hours: Monday – Thursday: 10:00 am – 10:30 pm
Friday – Sunday: 10:00 am – 11:00 pm
Happy Hours: 8:00 pm onwards
Location: 92G6+CJQ, Evia Lifestyle Center, Daang Hari Muntinlupa, Las Piñas, Metro Manila
Havana Club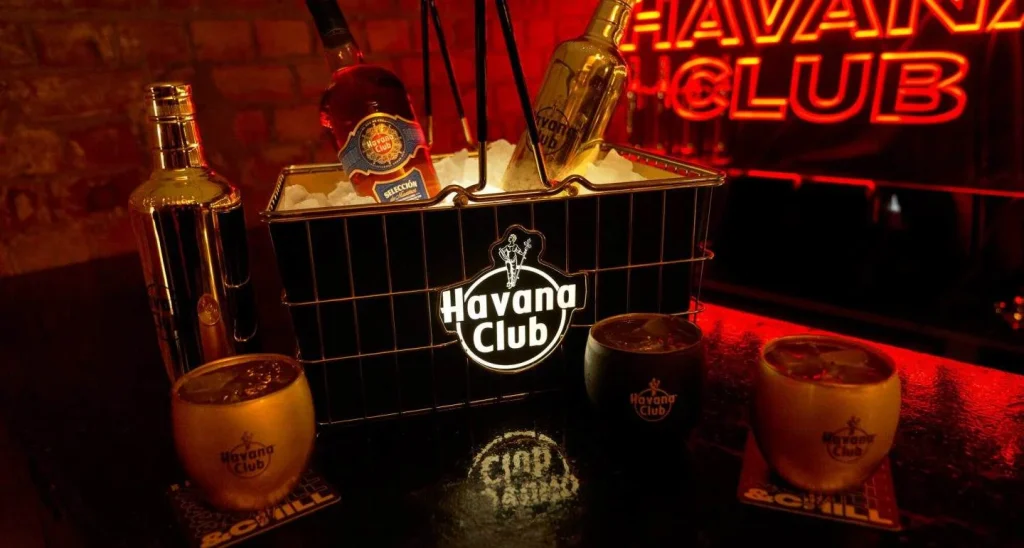 photo from havana-club.com
Havana Club is Las Pinas' newest and hippest bar. You can enjoy ice-cold beverages, superb cuisine, and even better company as if you were in Cuba.
Opening Hours: Monday – Sunday: 5:00 pm – 1:00 am
Location: Carlos, P. Garcia Avenue, Extension, Las Piñas, Metro Manila
The Bckyrd Restaurant & Bar
One of the most amazing bars in the South! The bar's name, "Backyard," implies that it is an open space. With so many delicious dishes and drinks, this is the ideal destination to come to celebrate or just have fun with your friends.
Opening Hours: Monday – Sunday: 7:00 pm – 3:00 am
Location: Crispina Ave, Las Piñas, 1704 Metro Manila
Nduztria Bar
Nduztria Bar is widely regarded as the best bar in Las Piñas City, Philippines. It sells both local and international beer and liquor. People come here because they enjoy the cuisine and the atmosphere. And if you're searching for a spot to celebrate any event, look no further. It has a high-quality sound and lighting system.
Opening Hours: Monday – Sunday: 5:00 pm – 3:00 am (next day)
Location: 17 Alabang-Zapote RoadPamplona Tres, Las Pinas, 1742 Metro Manila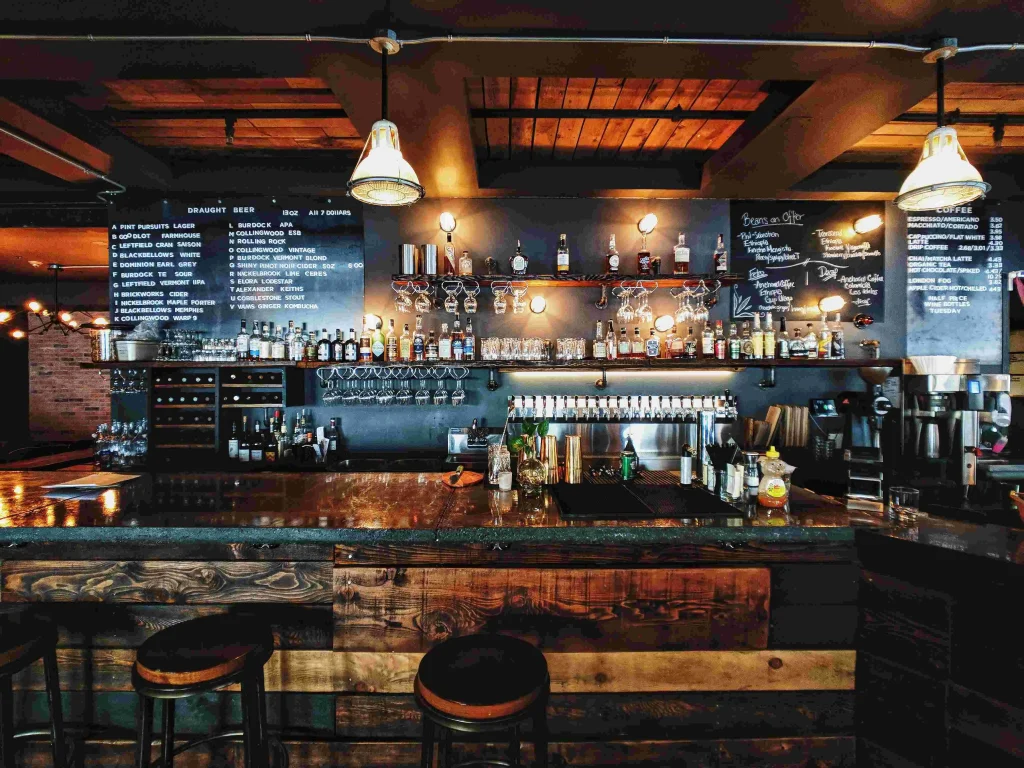 Fuze Juice Bar & Kitchenette
They specialize in making you feel at home and pleased with friends and family by improving the taste of meals and drinks. Their sole purpose is to make you happy and have fun!
Opening Hours: Monday – Thursday: 2:30 pm – 2:00 am
Friday: 2:30 pm – 3:00 am (Next day)
Saturday: 3:00 pm – 3:00 am (Next day)
Sunday: 5:00 pm – 1:00 am (Next day)
Location: 773 KM, 17,Alabang-Zapote Road Talon II, Las Pinas, 1740 Metro Manila
Mystic Brew Cafe
Looking for something enchanted in the south? Mystic Brew is a hole-in-the-wall café in Las Piñas is a "magical" location for your me-time or to hang out with friends. Mystic Brew Café and Curious is a magically themed café on Capitoline Hill in Las Pias City. From the décor and decorations to the cuisine, the café stays true to its concept. They also offer occasional special events, such as live acoustic sessions. Aside from that, the café includes a little corner where new enterprises may showcase their wares for sale. Mystic Brew Café & Curious is not only a great place to hang out with your friends, but it's also a great place for budding artists to join in on the fun!
Opening Hours: Monday – Friday: 11:00 am – 12:00 am
Saturday – Sunday: 11:00 am – 2:00 am
(Closed every Tuesday)
Location: 511 Capitoline Hill Street, Las Piñas, 1740 Metro Manila
Some Nightlife Places Outside the Capital City
Boracay Island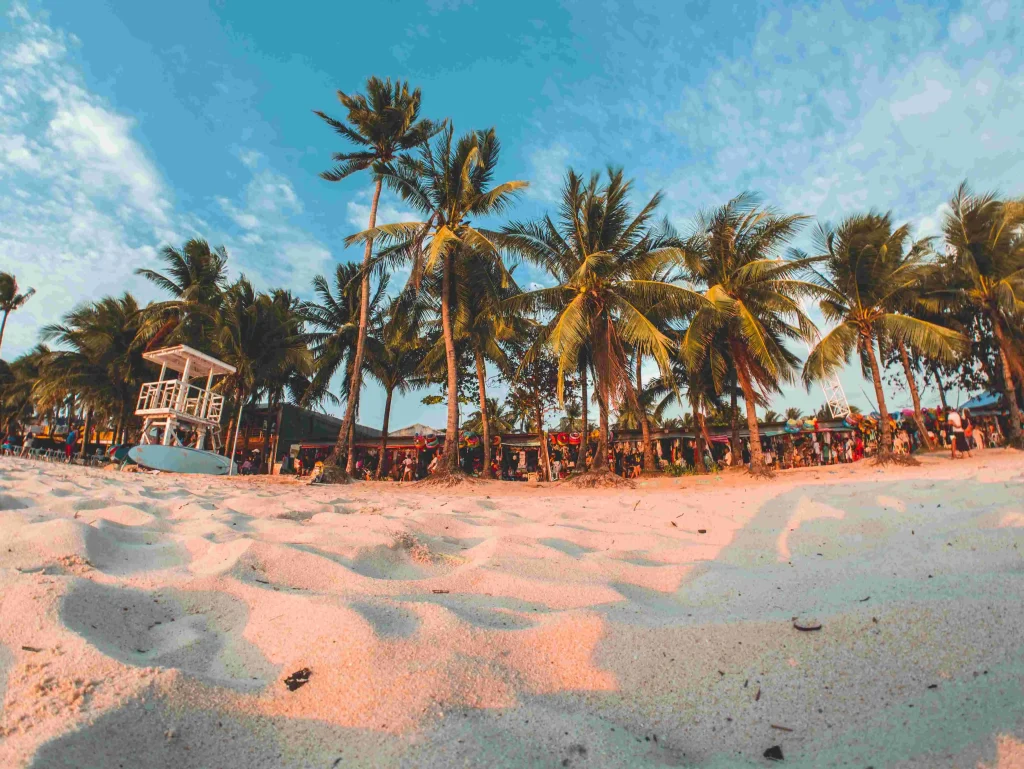 Party animals will want to settle on this island because of how vibrant and great the nightlife is there. You may go out and meet new people or dance the night away at their popular bars and fun beach clubs. In the busiest months, from December to May, Boracay is overrun with both domestic and foreign visitors. These months have the finest nightlife, and it may get really rowdy. Especially during New Year's Eve, a lot of people celebrate here. Additionally, you'll see that folks frequently begin their drinking sessions quite early in the walking street, and drinking while gazing at the white sand beach is extremely soothing.
Some of the top options are Epic, Coco, Exit, and Club Paraware.
Cebu City
The best nightlife in Cebu City provides a distinct ambiance for partygoers and is frequently a draw in and of itself. The renowned Sinulog Festival is held in Cebu City every third weekend in January. One of the numerous religious celebrations held in the Philippines, during which the entire city is transformed into a dance floor. Popular music festivals like LifeDance are also taking place around this time.
Visit Mango Avenue and Mango Square if you're looking for bars and clubs with a diverse selection of music. There are also numerous coffee shops in Cebu. The city continues to stand out as a fantastic location to show off your dancing abilities with partygoers from all over the world.
El Nido
The Philippines' El Nido is conceivably the most popular tourist destination there. It is famous for its dive spots and paradisiacal scenery, and it has several beautiful beaches. It may not be one of the major participants in Philippine nightlife, such as Boracay or Manila. However, El Nido won't let you down if you're wanting to enjoy yourself on a night out. Cool beach hippie pubs make up for the lack of fashionable nightclubs. These are great for night-long mingling, and many bars also sell inexpensive beer.
Pukka Bar, known for its hippy atmosphere and reggae music, Coco Bar, Art Cafe, Sava Beach Bar for drinks, and Beach Shack in the south are some of the best places to visit.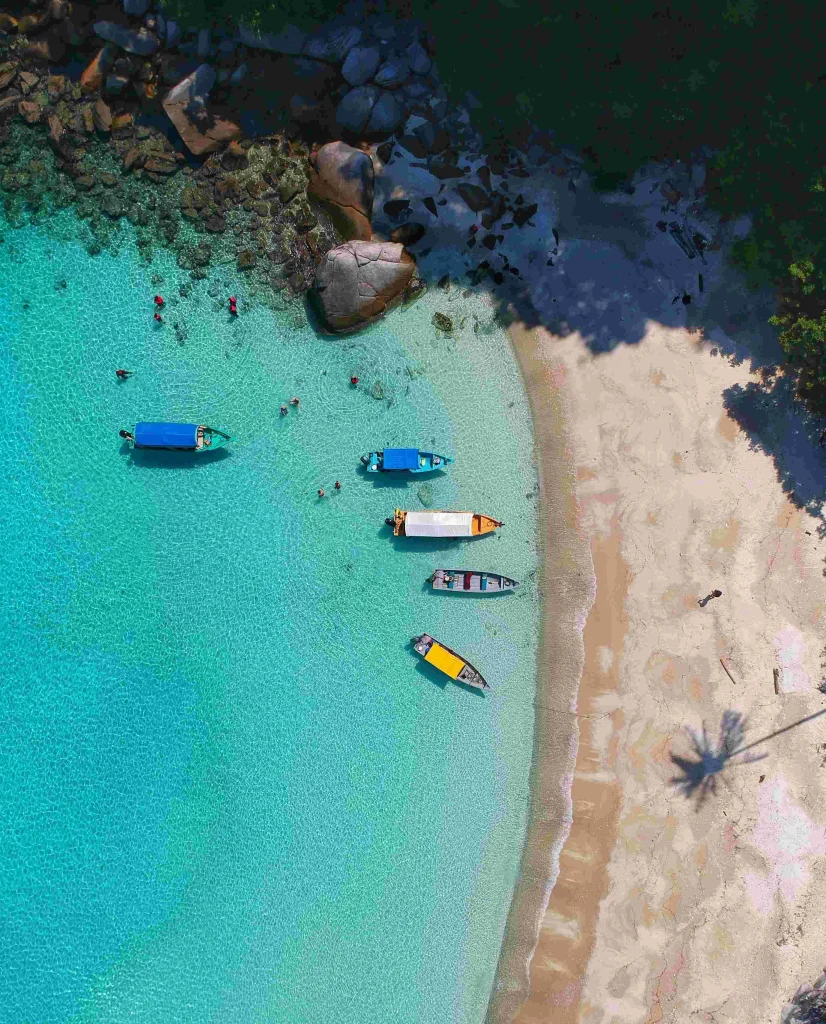 Coron
The finest part about Coron's nightlife, which makes it one of the best places in the Philippines, is how inexpensive alcohol is there! Even though Coron doesn't have a lot of nightclub alternatives, the little town's nightlife is nevertheless enjoyable and laid back. Therefore, Coron is a spot you should absolutely visit if you're searching for a change of pace from your high-end partying. There are even a few mellow bars where good music is frequently played. You won't find wild parties going into the wee hours of the morning in a diver's paradise. However, Coron offers inexpensive drinks and hip bars, making it a great place to have fun as a large number of tourists from across the world and locals roam the walking street.
The Hangover Bar, No Name Bar, Tribu Kuridas Bar, and Helldivers are a few bars in Coron that should not be missed because they are among the busiest.
Related Blog: Wine and Dine: Best Pubs, Bars, and Restaurants in Cavite