The word "relax" seems to be a beacon drawing people to experience it. It's a simple word that has varying meanings for different people. It's a word so simple yet somehow elusive as it is something hard to come by these days. Yet, people yearn for it, and for most, if not all, the nearest thing to relaxing means having time to spend in a spa and enjoy a massage after a hard day's work. Working people associate relaxing with de-stressing, detoxing, rejuvenating, and recharging or any word that is apt for the body to recuperate from aches and pains brought about by work or stressful conditions. It's like giving time for the mind and body to reset before going back to the grind, so to speak.
Relaxing through body massage and a spa treatment has been a popular antidote not just to relieve the tired and aching parts of the body but to promote the general well-being of an individual as well. They are believed to combat depression and anxiety as the spa treatment and massage are believed to relieve stress. Hence, more and more people gravitate towards these forms of relaxation instead of the traditional approach of treating their tired and aching muscles.
More and more people are learning the value of self-care and how it impacts the quality of life they live. Hence, there is a growing demand for massages and diverse spa treatments which propelled the hospitality industry to become more aggressive and innovative in offering pampering services with the goal to make clients feel the highest level of relaxed state ever imagined. In Metro Manila alone, there had been a growing number of spas. While all of them offer a wide range of services, clients tend to flock for their signature massage, a treatment made popular by spa lovers who enjoyed the experience of a particular treatment that made them known.
With that said, here are the best spas in Manila spa lovers may visit whenever they need pampering and their much-needed "me" time.
THE BEST SPA IN MANILA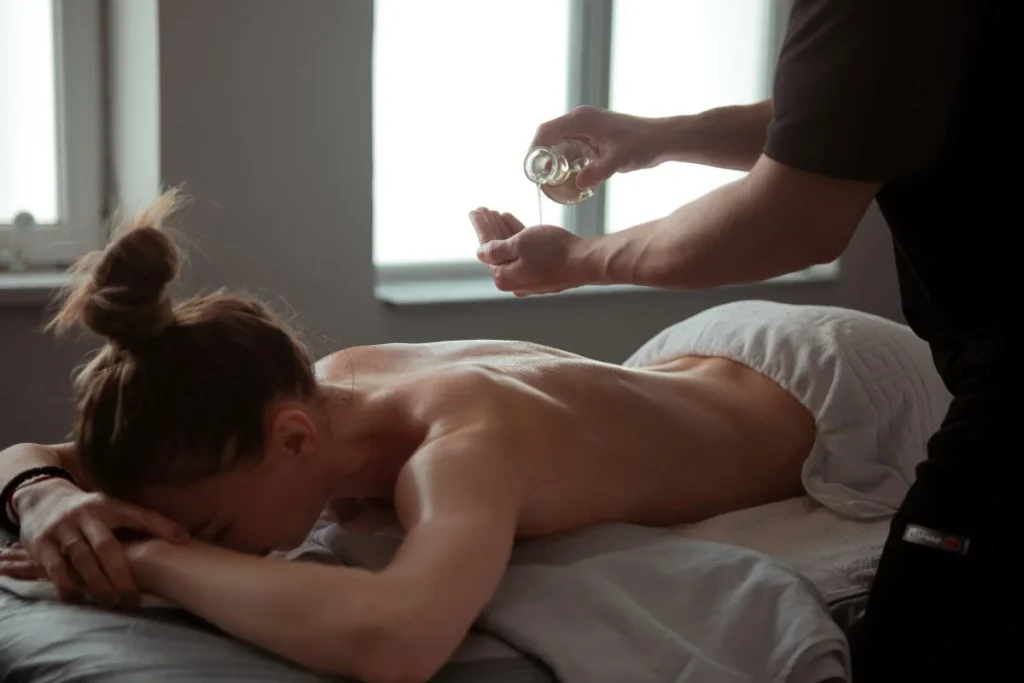 Le Spa
An in-house spa of Sofitel Philippine Plaza, Manila. Located in CCP Complex in Roxas Blvd. in Pasay City, residents of a condo in Las Pinas will be able to enjoy the services this luxury spa has to offer. Cited as among the best, this spa exudes a non-intimidating elegance where rooms are designed in cozy sleek modern designs featuring a luxurious sofa in neutral tones, dim lighting, and soothing music. This spa boasts of its much talked about Filipino pride hilot secret, Hot Stone Rolling as well as Marrakech Sweetness which draws avid spa enthusiasts. Although reservations is encouraged, failure to do so is not a reason to miss out on having the amazing spa experience it offers for it has reliable and competent staff who go out of their way to ensure that clients are accommodated and given excellent pampering they come for.
Conrad Spa Manila
Another crowd-drawer as it is pegged as an award-winning wellness center. Located inside the Conrad Manila Hotel along Seaside Blvd. in Coral Way in Pasay City, this is another luxury spa that is accessible for those residing in a condo in Las Pinas. The spa takes pride in offering a premium for privacy since they have limited treatment rooms that contain everything a client needs for the ultimate pampering experience. This spa boasts state-of-the-art facilities such as soaking tubs, private saunas, and steam facilities, all found in each room. Regardless of the treatment a client avails from their list of services, one can be assured of experiencing an extraordinary service a spa lover can dream of.
CHI The Spa
Another popular spa frequented by spa lovers. Located in the Garden Wing of the EDSA Shangri-la Manila in the heart of Ortigas in Mandaluyong City, this spa offers premium privacy and exclusivity. This spa is inspired by a combination of Chinese and Filipino healing philosophies. Therefore, spa treatments here were designed to reduce blockages within the body encouraging a free flow of the chi which is a symbol of health for the Chinese. CHI The Spa also offers the traditional hilot. Moreover, the Royal Hammam Treatment inspired by Turkish hammams is a must-try for those who want to splurge on a treatment. Although a bit pricey compared to other treatments being offered, one gets to experience a spa treatment done in a hammam suite in a royal treatment style. Starting off with a few minutes in the steam room to open up the client's pores and sweat off some toxins, it is followed by a slow soak in the pool laced with coconut milk and covered in rose petals. After the client's skin has been steamed and softened, she will proceed to the hammam, wherein she will lay down on a slab of marble covered by linen for a whole body scrub, literally from the scalp to the tip of one's toes. Afterward, the client's body is wrapped in milk and honey and rinsed. This time, the massage commences. EDSA Shangri la is definitely worth the travel to experience the on-of-a-kind Royal Hammam Treatment.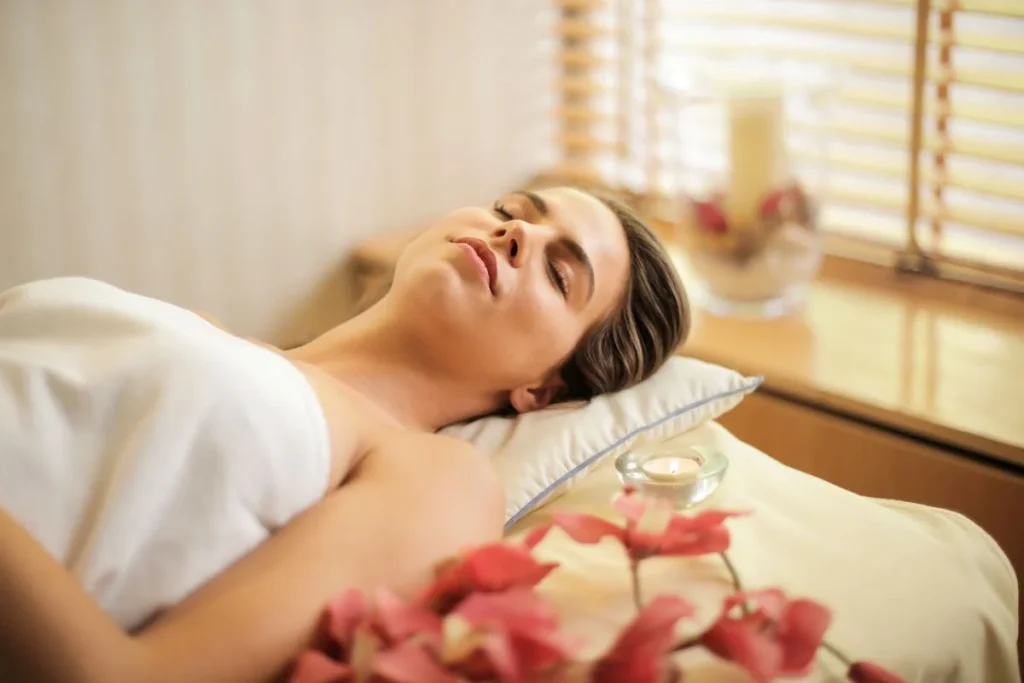 Willow Stream Spa
Offers tranquil and serene treatments in elegantly decorated rooms. It is the in-house spa of Fairmont Makati and Raffles Makati. As clients enter the spa, they step into a peaceful sanctuary where they leave the city's hustle and noise behind. The spa offers a wide range of treatments from techniques drawing inspiration from the Filipino culture. Not limited to their signature treatments starting from the Executive Recharge by Willow Stream and Ultimate Willow Stream Experience. In addition, other services like Stone Massage, Deep Muscle Massage, and even Jet Lag Cure are also part of their menu of services. Spa lovers seeking relief from the stress of everyday life will surely be invigorated by their stress-relieving treatments.
The Peninsula Spa
The in-house luxurious spa of the renowned Peninsula Manila. Nestled in the middle of a tropical garden with a view of the pool, spa lovers will be transported to a calm and peaceful oasis without feeling the busyness happening in the business district of Makati City. Highly recommended is the spa's treatment that combines Eastern, Western, and deep-tissue techniques it offers and is popularly known as the Philippine Signature Massage. For tired, stressed, and overworked employees of this busy city seeking solace in a peaceful environment, a few hours in this spa is indulgent beyond compare.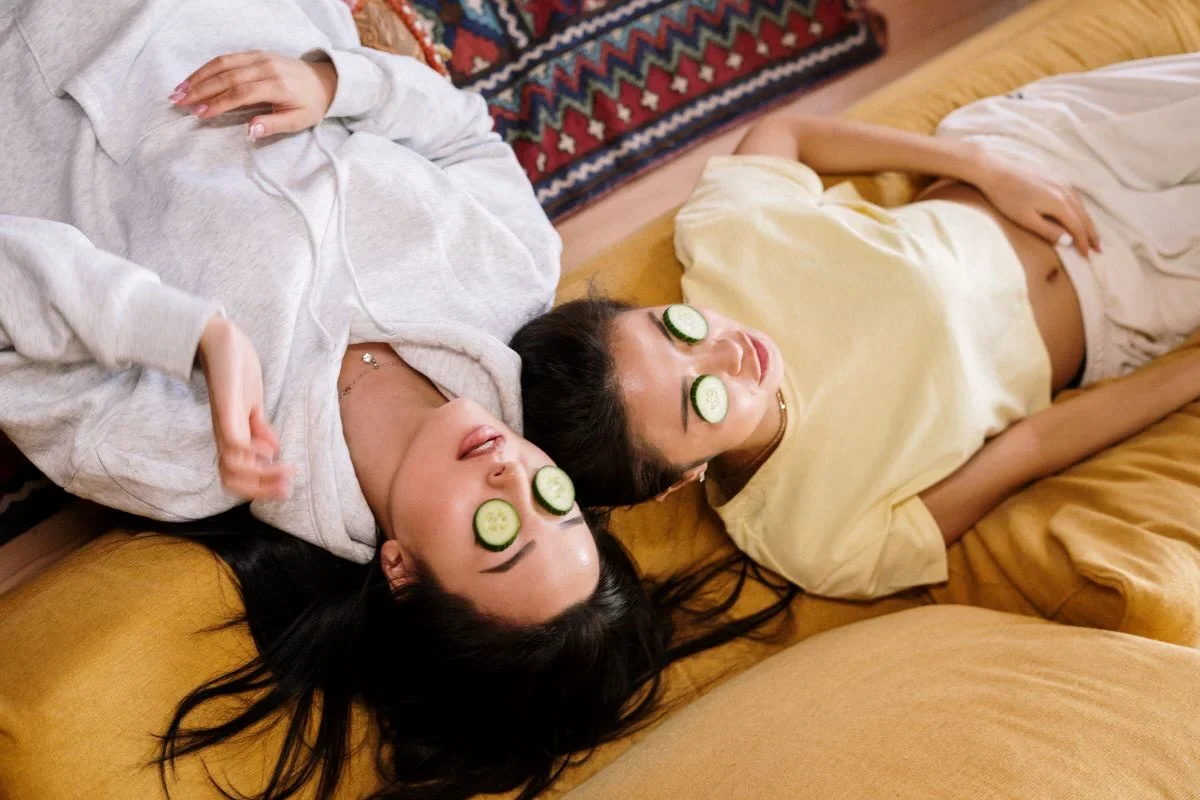 I'M Onsen Spa
Another spa is located in Makati, particularly in Poblacion, a popular place where people working in Makati as well as in nearby cities have their fun night-outs. Hence, this spa is highly recommended if one wants to cap the night relaxing after having a good time with friends or co-workers since they close in the wee hours of the morning specifically at 2 a.m. on weekdays and 3 a.m. on weekends. Although considered one of the largest spas in the Philippines, reservations still have to be made in order to fully maximize its services. Inspired by the hot springs found in Japan, one is able to enjoy the onsen practices only offered in I'm Onsen Spa. On a visit to this spa, one may experience the traditional Japanese Shiatsu massage along with an aromassage, jet lag recovery massage, and healing stone therapy, to name the best services this spa offers. A client gets to enjoy tea by the pool after the massage and may eventually head on to its buffet serving international cuisine.
Illume Spa
The in-house spa of Grand Hyatt Manila located in Makati City, is not to be missed in the list. A client is in for yet another luxurious spa experience from head to foot. The most remarkable feature of this relaxing sanctuary is its wet area. All clients who avail of any of its services are able to experience the spa's hydrotherapeutic massage in its spacious hot tubs equipped with powerful jets to relax the muscles before the actual massage, followed by the Himalayan Salt Wall found inside the sauna room where the client is treated to the different health benefits the pink salt is known for like reducing stress, raising one's energy and improving one's mood. After which, the client enters the steam room which helps open up one's pores to avail of its benefits namely: eliminating toxins trapped under the skin, clearing congestion, and improving blood circulation. To end the wet experience, one has to undergo the Experiential Shower which features four settings namely: Tropical Rain, Side Nozzles, Cold Mist, and Carribean Storm. This is just the pre-massage ritual since it offers a list different of services, the most popular of which is Hilot massage.
Marina Bay Spa
A stone's throw away for residents of a condo in Las Pinas who want to spend an unlimited "me" time. With an early booking, a spa lover may enjoy the spa's Marina Signature Massage. However, one may also choose from other unique treatments they offer like Bamboo Massage, Relaxing Crystal Chakra Massage, and Holistic Four-Hand Massage (where two therapists perform one full-body massage). With time as the spa enthusiast's friend, she may need to spend four hours in this spa to maximize the experience. The client should be prepared to a buffet treat and to enjoy the spa's amenities such as access to the sauna and the steam rooms as well as in their lounge.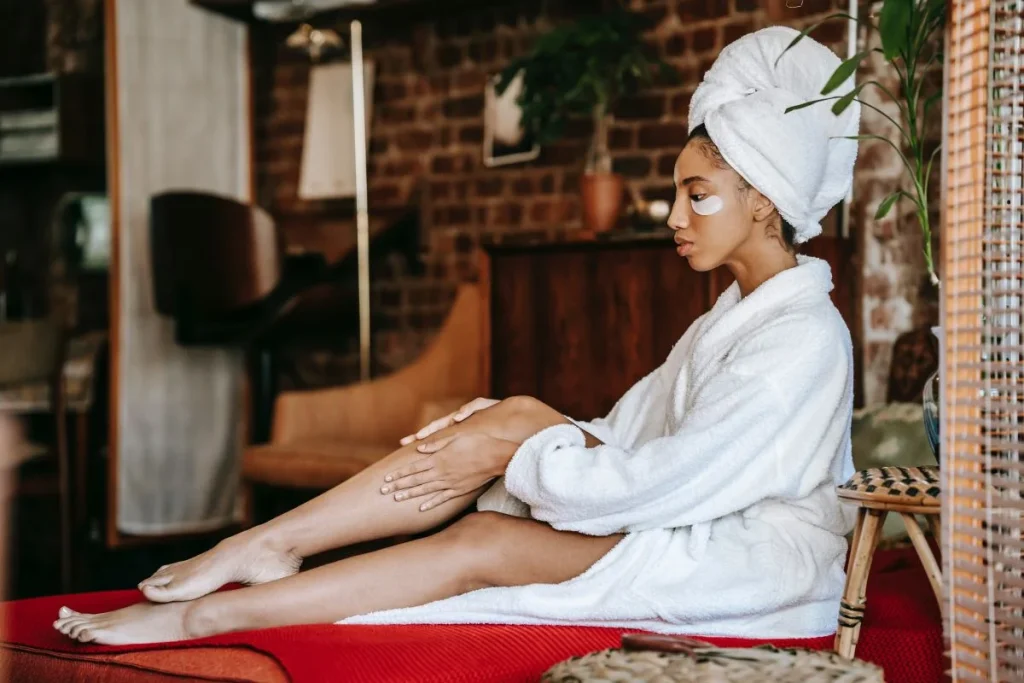 The Spa
The most accessible spa for residents of condos in Las Pinas. Their various locations, from their Alabang branch in Alabang Town Center to BGC Fort in Bonifacio Global City to Ayala Bay in Macapagal Ave. to Greenbelt in Makati, allow Las Pinas spa lovers to choose where they would like their pampering to happen. Relaxation happens once the client steps in as she is transported to a whole new place with its dimly lit reception area accompanied by soothing music in the background. Accommodation is also set in a relaxed mode since with or without reservations, clients are able to avail of its treatments. Each room of this spa is equipped with its own sink, shower, and even a tub for some rooms which allows clients to cling to their relaxed state as they go about the different phases of their treatment. To cap it off, hot tea or warm water is served inside the room once the session is done.
To take care of one's body is something one needs to put on top of one's to-do list. Listening to what the body says and looking for ways to alleviate the aches and pain it feels is important. Everyone is encouraged to learn what self-care is all about and how it can impact the general well-being of an individual. Pampering services are readily available, but one has to make wise decisions in choosing the best spa treatment needed by one's body. One may not go for the best spa in Metro Manila, but she has to make sure that it is a reputable one and one that will offer ethical services her body needs. The spa chosen may not be the best spa in Manila, but it should definitely be the best for your body.
Related Blog: On Enjoying a Relaxing Spa Day at Home