If you are thinking about where to go during the Holy week or even on a specific day within the week like where to go on Black Saturday, here are some ideas!
As everything moves forward, life is getting much and much occupied again. You are on the quest to continuously find the balance between your professional and personal life. However, finding the balance between everything that is happening can be kind of difficult because everyone is focused on creating a secure future, the kind of life that they have been dreaming of. But despite the uncertainties, dreams, and responsibilities piling up, you should know that you are deserving of every bit of rest. Indulge in your own time, lounge in your Tagaytay condo for sale, and enjoy the peace within.
Speaking of resting and veering away from the normal hustle and bustle of life, this Holy Week 2023 is the best time to relax, remember the sacrifices of Christ, and solemnly reflect on your life. Holy Week vacation this year falls from April 02, 2023, to April 08, 2023. Celebrate the holy week with family, friends, and significant others. There are a variety of ways to spend the holy week. It can be through having time for yourself, picking back up the hobby you've long left for other priorities, and visiting & discovering hidden places with a picturesque view, good food, and deep meaning.
But if you don't know what places to visit and what activities to try, here are some of the best holy week destinations that you can visit especially if you've always wanted to discover places in South Luzon!
Pilgrimage Sites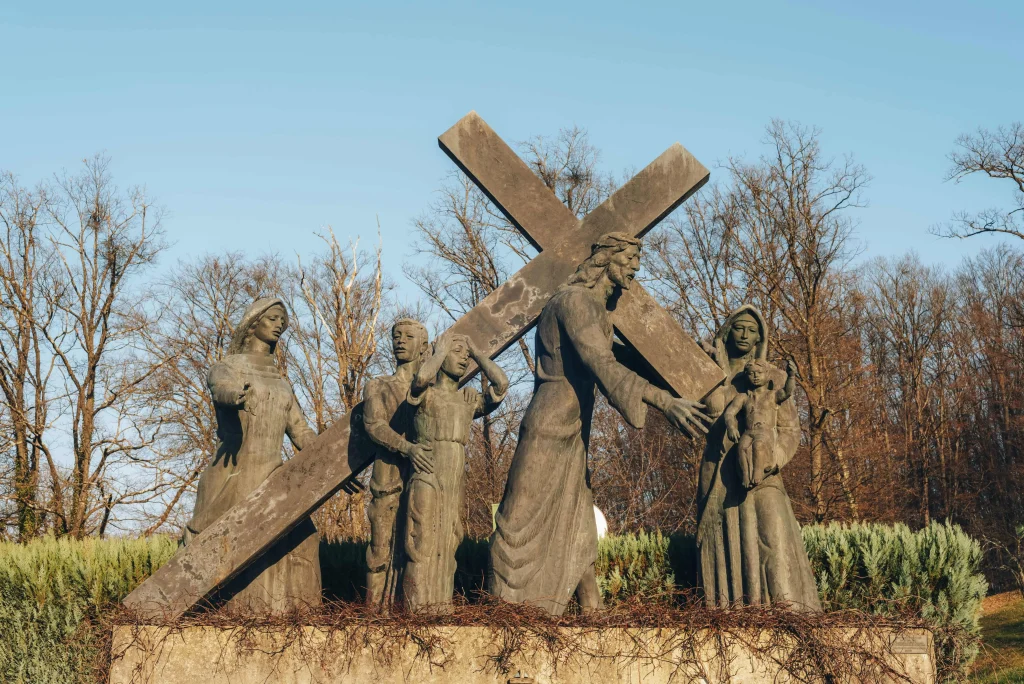 Pink Sisters Chapel and Convent
Start your Visita Iglesia by visiting the Pink Sisters Chapel and Convent located at Brgy 08 Holy Spirit Drive, Tagaytay, Cavite. The chapel is a Catholic monastery and is founded by a German priest. This holy land is the perfect destination to rekindle your relationship with God and make your faith even stronger. There are open masses every weekday starting at 6 AM and 6 AM and 5:30 PM every weekend.
Immaculate Conception Cathedral
In the Plaza Cuartel of Barangay Liwanag, Puerto Princesa City nestles another historical church with meaningful memories evident in its old but rich and preserved architectural design. If you want to stay away from the city for just a moment and embrace solemnity, this is for you! It is also accessible so you need not worry. There is a mass every day at 5 AM and 5:30 PM.
Kamay ni Hesus Shrine
To complete your Visita Iglesia, you should visit at least seven churches. Coming up on the list is Kamay ni Hesus Shrine located on Tayabas Road, Lucban, Quezon Province. A holy trek with a 300-step climb, having a huge statue of Jesus Christ at the top of it. It is a famous shrine known for being a healing church. So, if you need healing, head to this church and peacefully leave your worries up to him.
Other Churches in the Philippines
The Philippines is home to numerous historical churches. In Metro Manila, you can find the Quiapo Church and the Manila Cathedral, two of the oldest and most significant churches in the country. Celebrate the Holy Eucharist and Palm Sunday in these churches.
Beaches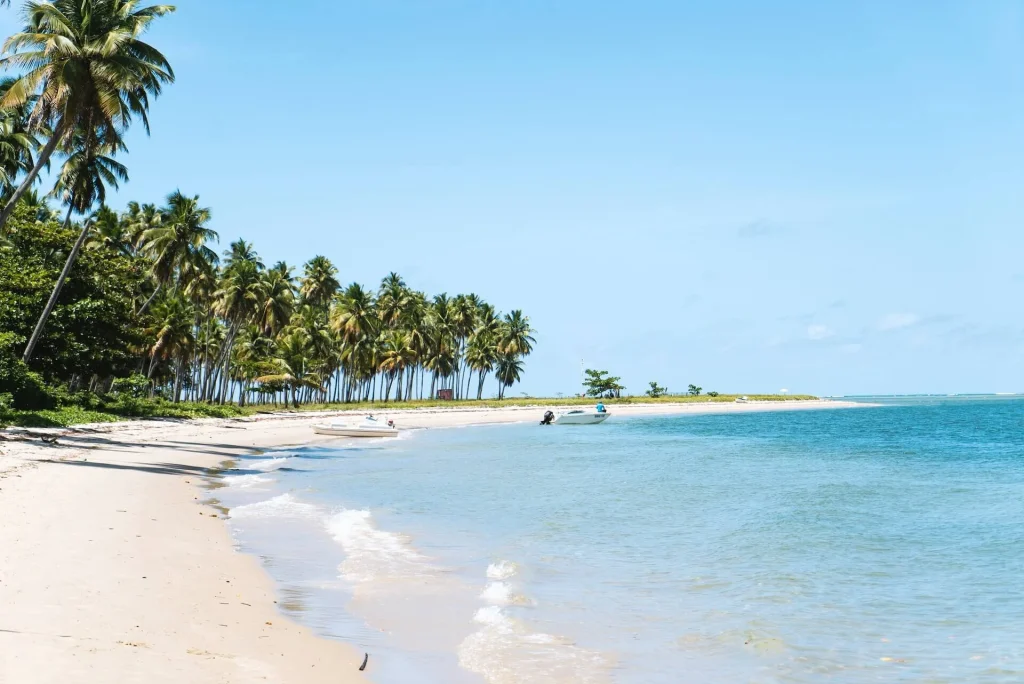 Palm Beach Resort
Since the Lenten season is in the middle of the summer, beat the heat by visiting the Palm Beach Resort at Barangay Hugom, Laiya, San Juan, Batangas. Spend Holy Monday, Holy Tuesday, and Holy Wednesday basking under the sun. This is a great time to strengthen relationships, may it be with your family and friends. The accommodation makes sure that your stay will be comfortable while the amenities add a little fun to your vacation.
Puting Buhangin
Another beach destination is Puting Buhangin which can be found in Pagbilao, Quezon. Puting Buhanging is highly compared to Boracay for also having crystal clear water and white sand. While also at it, you can visit the kuwebang lampas near the beach which gives a whole new experience. The entrance fee depends if you are going for a day tour or an overnight but usually ranges from 100-200 pesos.
Mountains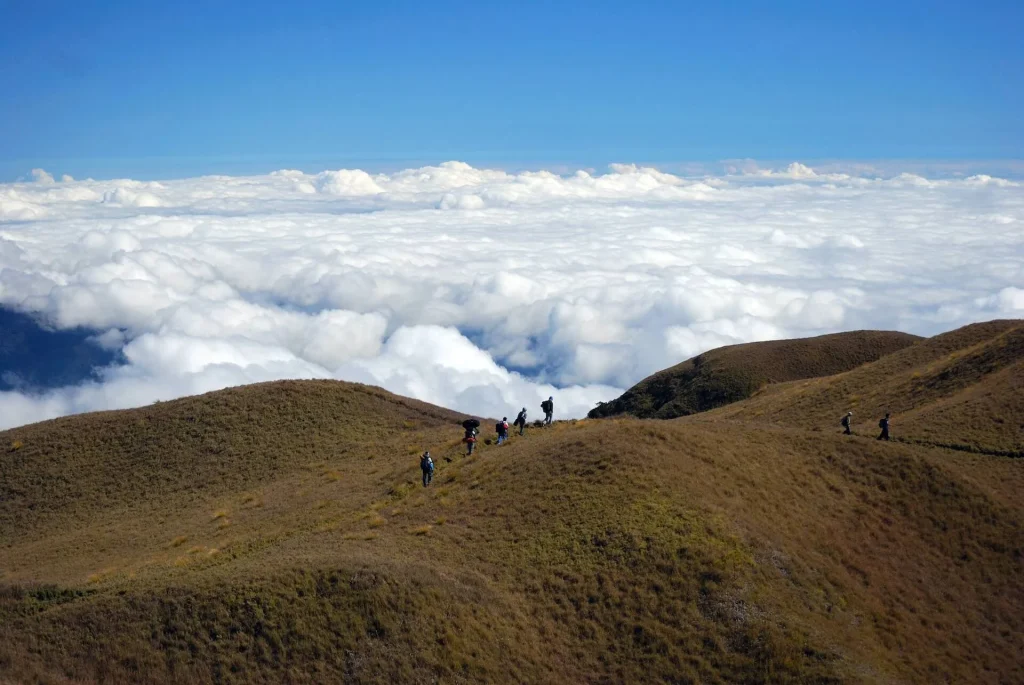 Mount Balagbag
If you are one of those who seek a more thrilling ride, mountain climbing is the perfect getaway for you! Mount Balagbag in Sitio Balagbag, Rodriguez, Rizal is a beginner-friendly trek that is over 777 meters above sea level. It takes 1.5 to 2 hours to reach the summit, wherein you'll be welcomed with a scenic and mesmerizing view.
Mount Batulao
And while you spend your Monday to Wednesday enjoying the beach, for Maundy Thursday, your next agenda is to climb Mount Batulao found in Nasugbu, Batangas. With 811 meters above sea level, Mount Batulao is rated with a difficulty level of 4 over 9 by mountaineers. Reach the summit and cleanse your mind and soul. After all, the lenten is dedicated to loosening a little up in life and keeping in my that someone is watching and guiding you from above.
Other destinations
Moriones Festival
Marinduque's Moriones Festival is a great experience that can complete your holy week vacation. People wearing costumes and masks march around the town of Marinduque for seven (7) days as a form of penitence. A reenactment of the search for Longinus is performed, exhibiting experiences that have happened in biblical times. This is a great way to look back on history and learn from it.
Tagaytay Picnic Grove
If you just want to have a day where you and your family can bond over food and share great stories of each of your life on Good Friday in the Second Summer Capital of the Philippines, then Tagaytay Picnic Grove is for you. Your eyes will feast on the beautiful landscapes and a wonderful view of Taal Volcano. There are picnic huts that you can rent for 150 or family sheds for 300 which is a perfect spot for bigger families but you can also bring a basket full of food, lay a blanket on the grass, and enjoy a picnic session with your loved ones.
Pine Suites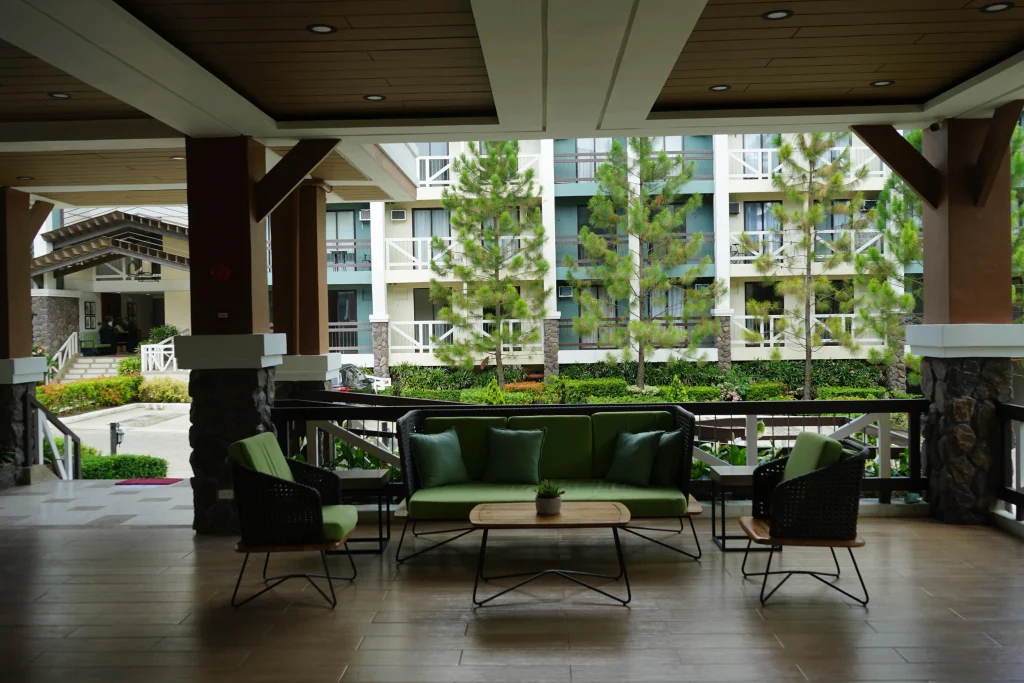 After a long week of rediscovering life freely and looking at it outside the lenses of professional and responsible life, you'll eventually go back to your home. And home is not just doors, walls, and windows, but rather a combination of a cozy, stress-free, and safe environment. Tagaytay condo for sale like Pine Suites offers a myriad of benefits to their tenants. From the hassle-free move-in to a vast home space of your choice to numerous amenities that you can relish. Spend the holy week or the easter Sunday of your Lenten season in Pine Suites, a resort-like environment that will allow you to enjoy nature whilst keeping your privacy. 
Read more: The Best Places to Visit in Cavite and Laguna for Your Holy Week Vacation