When planning for a celebration, whether it's at a large scale or one of the more personal ones, it is a good idea to try the different event spaces or party venues in Southern Metro Manila other than the more popular northern ones, like Quezon City. Hence, if you are looking for Southern Metro Manila events places or function halls for special occasions, then this blog will enumerate suggested venues or some newest events venues for your special social events located not too far from your house and lot in Cavite.
Events Places in Las Pinas
Palazzo Verde
Palazzo Verde is an events space that is said to be one of the more popular ones, especially for weddings, in the country. Comprised of five venues, namely, Byzantine 1, Byzantine 2, Victorian 1, Victorian 2, and the Colonial Ballroom, each venue can accommodate around 150-300 persons. Hence, if you are ever searching for words like "events place las pinas" from your house and lot in Cavite, then the Palazzo Verde is recommended.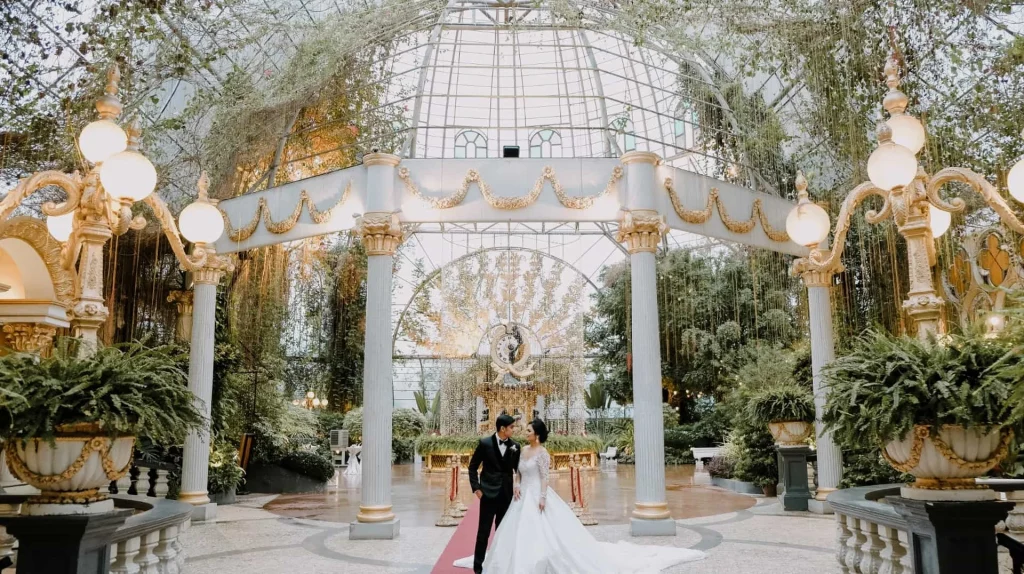 Photo from townsdelight.com
This event place also has the Notre Dame de Vie Chapel, which can be purposed for outdoor weddings. In total, the Palazzo Verde can be used for birthday parties, debuts, anniversary parties, corporate events, and weddings.
Casa Aguilar
Casa Aguilar is an events place that offers two venues located in this historical-style mansion some distance away from your house and lot in Cavite. One of the two venues, called Piazza De Lydia, has a dome at the back of the mansion that can be used for any kind of event, with the venue itself having white walls, drapes that mimic flowers, and a blue roof. Its Patio Filemon venue, on the other hand, has Corinthian white walls, a classic garden, and a design inspired by Grecian urns, Spain, and flower beds.
Mella Hotel
The Mella Hotel is an events place that is one of the first projects by the Mella Hotel Brand, which is under Vista Land & Lifescapes. Its design is inspired by Spanish architecture while having decorations that embody the spirit of Las Pinas. Moreover, the venue has conference rooms and banquet halls.
Events Places in Muntinlupa
The Madison Events Place
The Madison Events Place is inspired by French interior design and is located in Madison Galeries Lifestyle Mall, which is a boutique mall. It has an al fresco terrace, along with rooms that can accommodate guests. The venue has chandeliers on its ceilings, with beams around the venue whose outer material is made of mirrors.
Alabang PTX Events Pavilion
Alabang PTX Events Pavilion is an events space by the Events Pavilions Group (EPG), which was created out of combining real estate and hospitality businesses. Because of this, this event's place is able to hold virtually any event, from intimate celebrations to large events within the 130 square meters of space that it has.
Vivere Hotel
The Viviere Hotel is an event placed in the business district of Muntinlupa. The venue space is decorated with handmade glass leaves, along with an al fresco rooftop restaurant where guests can eat. This events place's service is recognized by TripAdvisor and is typically used for intimate events.
Events Places in Makati
Green Sun
The Green Sun Hotel, with its advocacy of fostering the creative talents of the Filipino youth through business practices, is an art hotel that also serves as an events place. Offering 95 square meters or 140 square meters of function rooms with air conditioning and house lights, a variety of digital artworks decorate the rooms of the venue.
Raffles & Fairmont Makati
Raffles & Fairmont Makati is a 30-story hotel placed right in the business district of Makati with a total of 312 suites and guest rooms that look over the city skyline. Its function area is around 1700 square meters with a 900 square meter ballroom, and the hotel has seven lounges and restaurants for people to enjoy.
Whitespace Manila
Whitespace Manila takes its name in a more literal sense by being a venue that is a "white space." The venue is a 735 square meter white hall, designed as such so that it is a "blank canvas" for people to be creative regarding how they'd like to design the venue place. Their packages differ in terms of how many guests can be accommodated, ranging from 150-450 persons.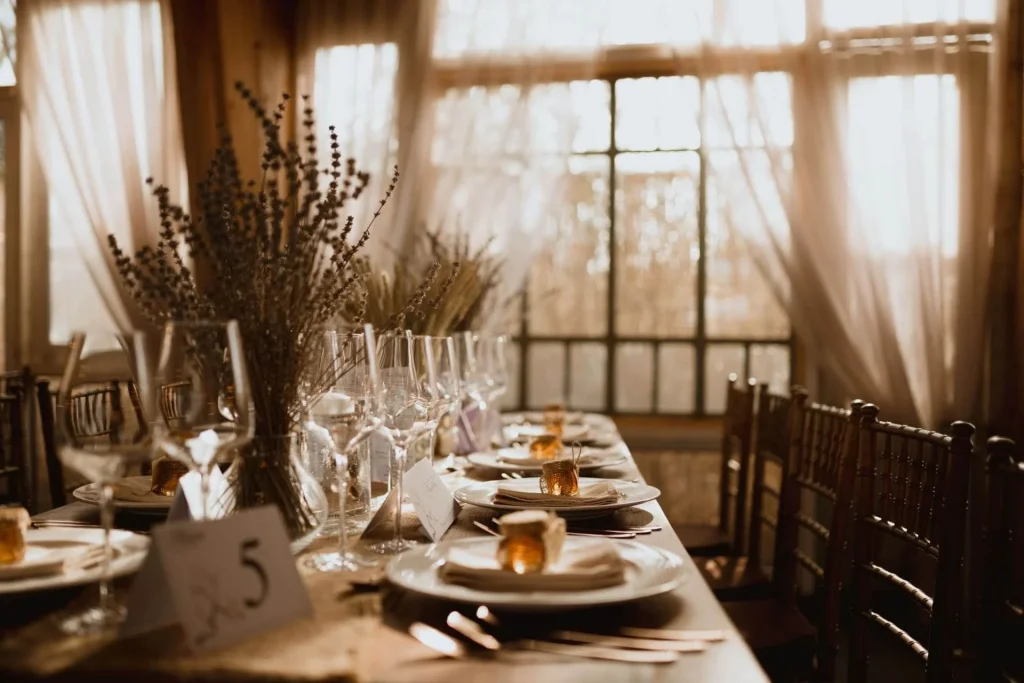 Events Places in Pasay
La Pergola Verde
La Pergola Verde is an events place located inside the CCP compound extension that is a pillar-less hall with a high ceiling designed with chandeliers and ceiling drapes. The venue has a permanent stage with additional stage modules and can accommodate 250-300 persons. Although, the venue can accommodate 400 persons instead if the buffet stations are located in their verdant gardens.
One Esplanade
One Esplanade is an events place that has a color palette consisting of neutral colors and Aramani gray wood veneer. With a contemporary style interior design, this venue can accommodate 100-800 persons in its 1,091 square meter ballroom function area. Furthermore, the venue is designed with nylon carpets and sand-blasted glass panels.
The Pergola
The Pergola is an events place with glass walls purposed for more intimate events. It has a ceremony garden that can be used for garden weddings, and its al fresco pavilion is great as a venue reception or as an area for serving cocktails. This events place also has a Bridal Suite.
Events Places in Taguig
SMX Aura
SMX Aura is an events place that is a total of 6,148 square meters located in SM Aura Premier. Of this space, 3,137 square meters is leasable space, and the rest of the space is the 8 meeting rooms and 3 function rooms that can be used for conferences or events. The venue can accommodate a large number of up to 2,250 persons and serve all of them with its facilities.
Casa Real Events Halls
Casa Real is an events place that is 3-floors high and is located in Acacia Estates. It embodies classical Filipino architecture and interior design with its ventanillas and sliding panels. This venue is a good choice for hosts that like vintage Filipino design, where 100-300 persons can be accommodated on this venue's Ipil and Narra flooring.
Blue Leaf Events Pavillion
Blue Leaf Events Pavilion is an events place that is comprised of three pavilions that are each a separate package offered by the event's place. Its smallest venue is the Jade Pavilion, which is meant for more intimate events and an accommodation of 200 persons. Its Silk Pavilion is larger in size and embodies East Asian pagodas. Its Banyan Pavilion, the largest out of the three pavilions, can accommodate 300 persons.
Read more: Have an Eventful Time With These Events Places in Tagaytay