A lot of people have been putting a lot of effort into getting ready for the upcoming holiday season, and most families have started to set aside wide spaces in their living rooms and even on their dining room tables to display their Christmas decorations.
While some people begin to think of creative ways to show their Christmas spirit, some might manage to embrace this time to search for a Daang Hari house and lot for sale, keeping in mind that certain home developers increase their rates annually. This is based mostly on the enhancement of the area and the appreciation of the land where properties are developed.
Furthermore, the vast majority of households have already begun collecting ideas for their indoor Christmas decorations, including where to find the best Christmas tree, ornaments, presents, antlers, tree skirts, and candy canes. Additionally, some individuals try to balance their previous collection of decorations with their new Christmas decor.
The best Christmas home decorations for 2022 will be highlighted in this article, along with ideas for using them to decorate your home for the approaching holiday season.
How to Decorate a Festive Home for Christmas
Here are a few Christmas decorations you might want to think about using this year, and some decorations you can DIY, along with a brief explanation for your consideration.
Hang a festive wreath on your door to appear sophisticated and show off your holiday spirit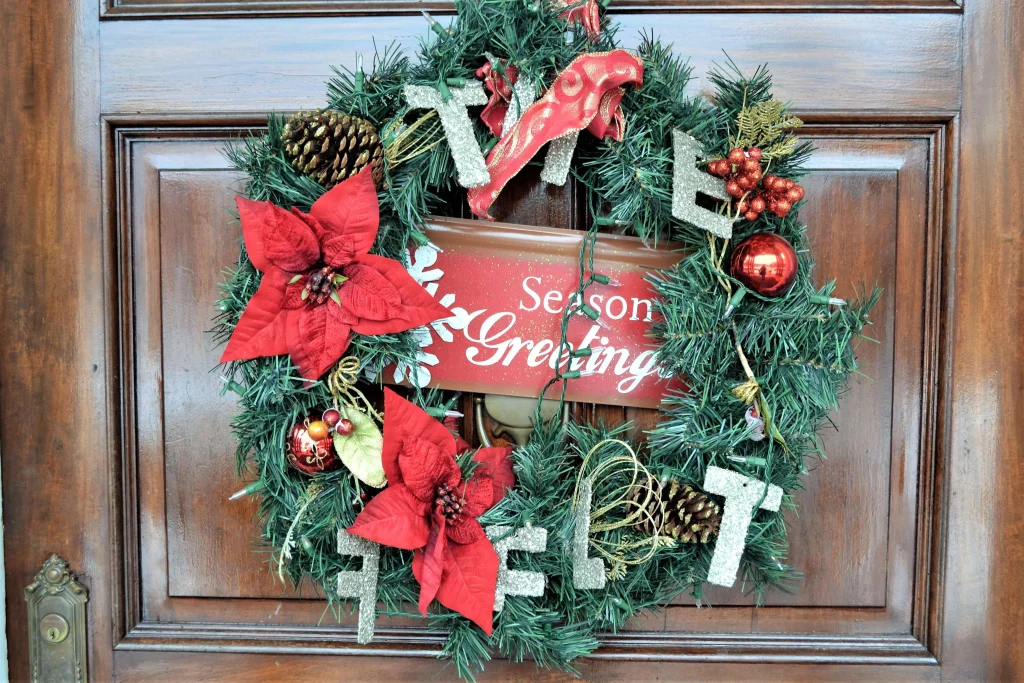 These are an elegant and festive way to display the season's hues. The classic design wreaths include evergreens with substantial red velvet bows, although the wreaths of today can be fashioned from a variety of natural and artificial materials. Wreaths can be displayed inside and outside of households for Christians to represent Christ, and they are frequently used to hang on front doors to greet guests and add style. You may even hang one wreath above your bed to give that Christmas feeling even in your bedroom. Given that it had no beginning or end and was shaped like a circle, the circle was a symbol of eternal existence. Additionally, wreaths have been and still are given as gifts to loved ones aside from being used as decorations.
Style up your home with some Christmas stockings
The typical aspect of this decor is an empty sock or bag in the shape of a sock that is hung on Christmas Eve and will be stuffed on Christmas morning. They normally contain tiny gifts like fruits, nuts, candies, or toys. However, as individuals have grown more creative, they have begun to use them to give other smaller gifts. These types of decor are mostly hung on the mantel.
Another simple option is to make a floating wooden tree branch on which to place holiday ornaments. Any branch can be given a rustic look by being adorned with pine cones. A bare branch can also do if homeowners prefer minimalist decoration. Or, if you like, add a festive garland and LED lights to make it appear even more joyous.
Put in some holiday throw pillows
A quick and simple way of spreading the holiday spirit around your home is by placing a seasonal cushion here and there. A minimum of two throw pillows with a Christmas motif should be added to your living room sofa to create a festive atmosphere that visitors will be able to immediately notice.
Add a pleasant scent with scented candles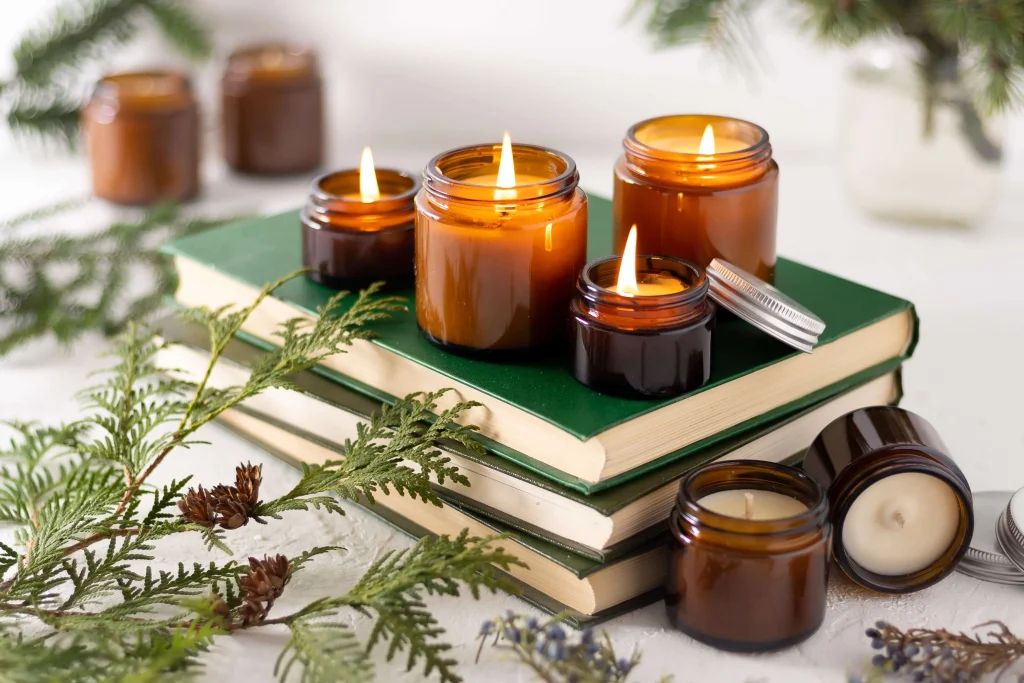 Certainly, one of the best methods to create a festive atmosphere is with candles. The enticing aromas of berries, pine, and cinnamon bring the holiday mood into your house. Individual candles placed around your home, on a coffee table, and in the windows are the ideal approach to make it feel cozy. These popular holiday items could be used by homeowners as a centerpiece for their dining or coffee tables. Large clusters also give your arrangement a more dramatic appearance and make it look festive and cheery, which is ideal for the holiday season!
Candles distributed randomly throughout your home can add coziness as well as a festive atmosphere and a nostalgic feeling. It may also rank among the sweetest Christmas presents you've ever given someone. They are not only lovely, but they also operate well for months. In addition to this, their fragrances have the power to evoke happy memories.
Make your mugs visible
If you're one among those buyers looking for a vast and spacious Daang Hari house and lot for sale to be able to confidently show all your collections and hobbies, then this one's for you. Depending on their interests and dedication to preserving one, some people have a tendency to accumulate a variety of collections. It is, therefore fair to assume that there are other collectors who enjoy gathering holiday mugs, either for display purposes or to have something they can use frequently solely during the relevant season.
If you're one of these mug collectors, make sure they're prominently displayed over the holiday season. You can achieve this by putting them on a shelf or perhaps other surfaces.
Showcase your dazzling Christmas tree
Last but not least, Christmas wouldn't be Christmas if there wasn't a shimmering tree proudly positioned in the living room corner! It is apparent that some homeowners prefer to avoid spending a lot of money on a season that lasts for a short time each year, thus they typically only buy a tree as a decoration for Christmas.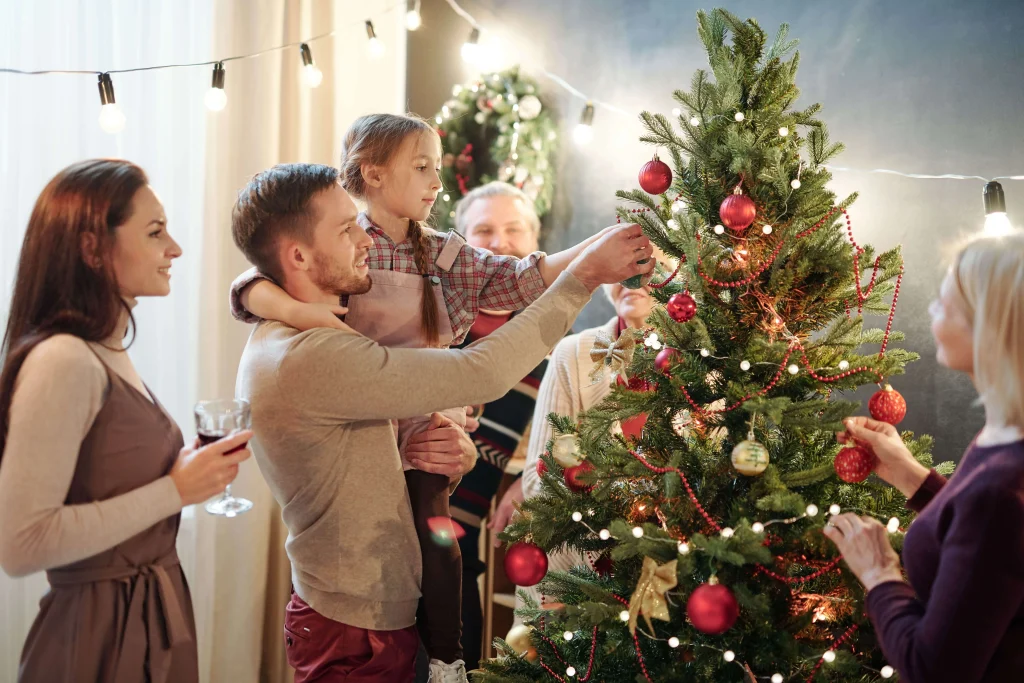 An imitation tree can get the work done quickly, but a real tree has more charm and aroma. Try to decorate the tree with your entire family if you want to intensify the holiday spirit! After all, it is much more family-friendly to decorate the tree together than to do it all by yourself. Some families find that a tall, massive tree makes their holiday decorating more fun, which is why most homebuyers think about buying a Daang Hari house and lot for sale that has a wide space living room for this particular specific experience, as well as the reason that they could potentially have a very big family.
Read more: Putting a Twist in Your Traditional Noche Buena for Christmas