We're spending another summer—hopefully, the last—under lockdown. Just when we thought Dalgona season is over, we're unknowingly entering that same chaotic space again. Just a couple of years ago, we used to look forward to spending summer with friends on the beach and reconnecting with our loved ones, but now, even getting the basic necessities we need is hard due to the fear of being infected by the pandemic. Leaving home is hard, but that does not mean summer can't be fun. We're with you in seeking ideas to make it lively. It's possible to learn ways on how to keep yourself cool this summer without having to go out.
While seeking thrills from old beach activities can be tempting, let us bear in mind that we are under lockdown and outside activities are still prohibited.
So, to cool things down while we stay indoors, trying out new things is the way to go. To make staying at home bearable for most of us, Crown Asia has listed 10 ideas on keeping yourself cool and taking care of your body this summer. Read on to know more!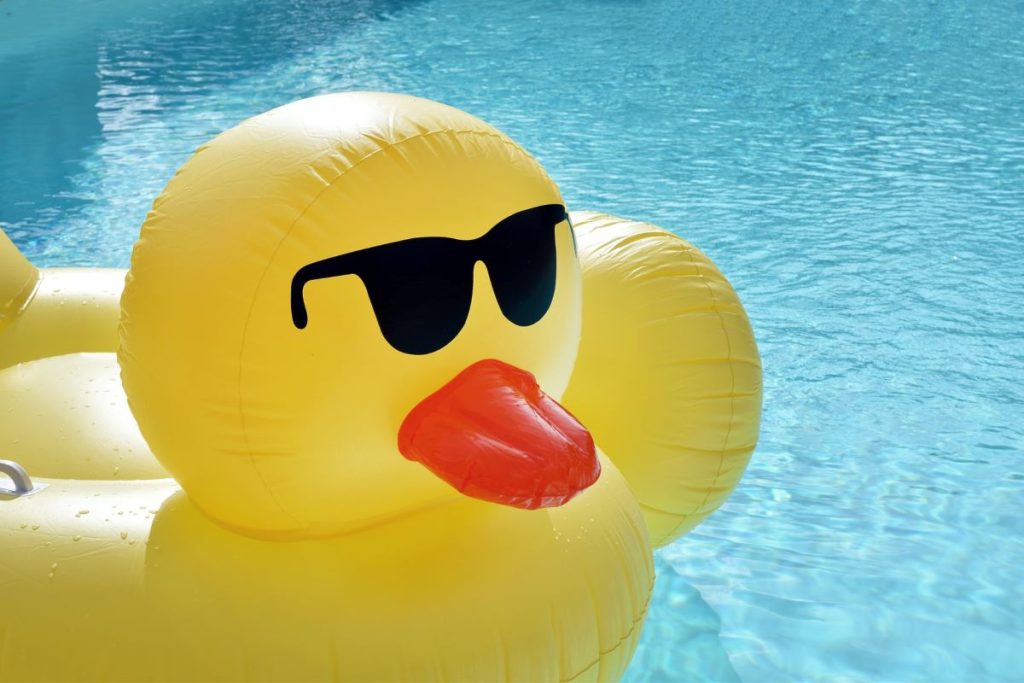 10 Ideas on How to Keep Yourself Cool amidst the Hottest Season of the Year
Cool down by hydrating often
Not a fan of the dry, hot summer season? Staying hydrated in this scorching summer heat is the best thing to do. Drinking water may sound a bit too cliché for advice, but it's a great reminder that the entirety of our body demands it. Apart from making our skin look good and healthy, water also improves how our brain functions, especially when stressed. It also helps us regulate our body temperature, keeping us away from ailments. Water is undeniably a simple yet powerful necessity.
Our bodies tend to sweat a lot faster when it's hot; hence, drinking plenty of fluids protects us from the effects of dehydration. If water alone gets too boring for you, spice it up a little by trying out various fruit or tea infusions. This is a perfect activity to do to unearth just what type of beverage you or your family prefer. Now you're hydrated and healthy!
Put your summer whites on
Other than the fact that it looks better on most people, white clothing is also helpful in cooling off your body in this scorching summer heat. In an article by Wired, it's stated that white clothes are just like how black clothes reflect and absorb light. This means that both reflect about the same amount of thermal radiation, depending on the color. Dark fabrics greedily absorb heat, so avoid wearing such while you can. Opting for white or light-colored clothes that don't absorb as much visible light is the way to go for a fresher summer.
Eat water-rich fruits and veggies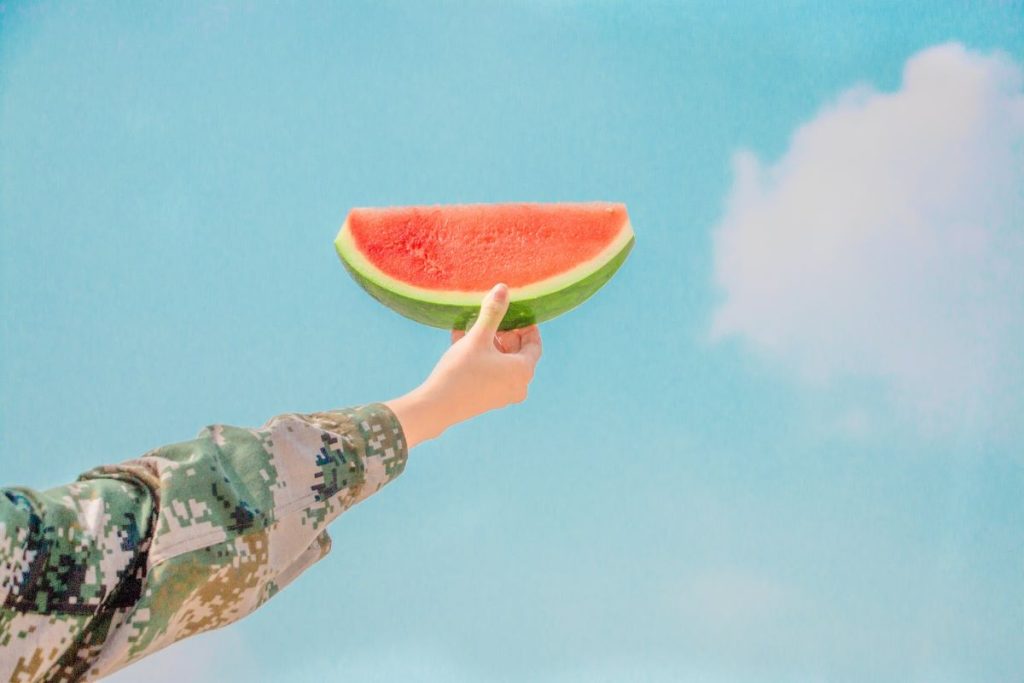 Keeping your beverages with you doesn't make the cut sometimes. And drinking water is not the only way to keep yourself hydrated and healthy. Try incorporating a water-rich diet into your everyday routine, and you'll see how it works magic. In fact, around a fifth of our daily fluid intake comes from what we eat every day. Keeping this in mind will help you be mindful of the meals you prepare regularly.
A water-rich diet also lets you intake vitamins you can only get from certain foods. Some of the best fruit picks for a hydrating diet are berries—strawberries, blueberries, cranberries, blackberries, and raspberries—pineapples, melons—watermelons, honeydew, and cantaloupes—oranges, and peaches. Zooming in on the healthiest vegetables around, boost your meals with broccoli, cucumbers, tomatoes, spinach, mushrooms, cauliflower, cabbages, and bell peppers.
Keep your skin products cool
Our skin needs extra care in the summer, so it's essential to maintain your skincare products' top condition. As much as we value the ingredients put in them, we should also take care of how we handle the products over time. Store your skincare products at a cool room temperature to prevent chemical breakdown and have them readily available whenever you need them.
Products that appreciate a cooler condition are water-based and natural/organic products. Putting them safely in the refrigerator will help provide your skin extra cooling effect, just in time for the summer. Just remember, thick oil-based products can be left out at room temperature, for it is hard to get these products on your skin as soon as they solidify. Pay attention to your skincare products and your skin will thank you in return!
Exercise early in the morning or late in the afternoon
As lockdown continues, staying in and working out at home is the only wise decision to help curb the spread of the coronavirus. Thus, setting up a schedule of your regular workout routine this summer is among the most productive things you can do.
Getting up early and doing your training routine is highly advised. Apart from the fact that working out in the early morning rids you of overheating, it also boosts your mood and can help you feel energized for the rest of the day. You will be able to sleep well, too!
Working out when it's hot triggers many risks to our body. Cramps, exhaustion, and even heatstroke are possible, so it's best to not overdo your training session when the sun is high up. However, if you're in an enclosed, air-conditioned workout space, or just hate waking up early, doing it late in the afternoon—but before dinner—is the best time to go. Just be sure to drink your fluids and avoid late-night workouts as it can disrupt your sleeping schedule.
Protect your skin under the summer sun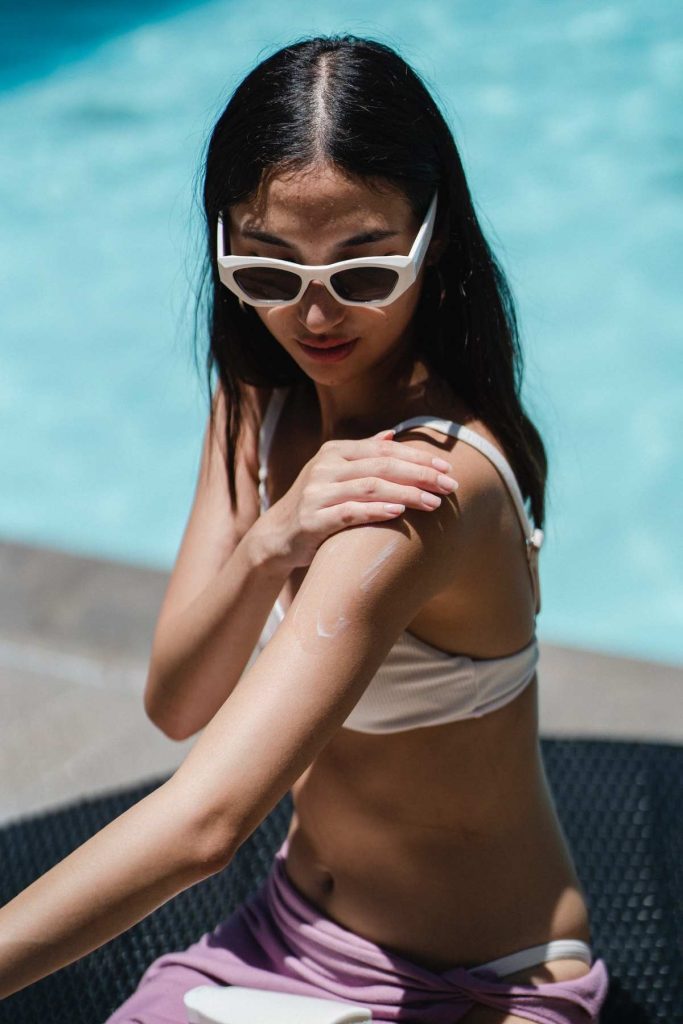 So you got your summer whites on and your skincare products ready. What's next? Going out is inevitable, especially if you need to grab groceries or run urgent errands. Hence, protecting your skin from the harm of UV rays can help your skin stay radiant. Protect your skin by applying sunscreen before heading out and bring any type of shade for your skin—can be an umbrella or a light-colored cardigan, plus glasses and a hat for your face.
Avoid going out from 10 am to 2 pm if you can to avoid unwanted tans. At home, take care of your skin by using gentle soaps and mild moisturizers. Your skin will eventually thank you for the simple efforts you put in.
Build a simple fort on your porch
This is a great idea if you need to catch a quick break or reconnect with your loved ones. Step out of your home and build a safe haven out on the porch or backyard. You can easily think of things to do here to temporarily lay off the pandemic stress. Catch up with your family, or if you're alone, reading a new book or learning an instrument are good activities to try. Building a fort need not be extravagant—surf the internet and grab a few ideas. Get the basic materials, start building, and you're all set.
The best times to go out and have fun on your mini fort are late in the afternoon to avoid the heat of the summer sun.
Eat lighter meals
Heavy meals are a no-no this summer. It's already scorching hot outside, pay respect to your body by not making it work harder. Exposure to sunlight gives you vitamin D and vitamin D boosts the synthesis of serotonin. The same process can also be done by carbohydrates. This is the main reason why you feel the need to eat continuously, when in fact it's not required. And since you spend all your time indoors, you probably tend to sit on the couch, eat food, and sleep. This routine will trigger your body to gain weight faster. Binge-eating ice cream when you're sweating buckets may sound tempting, but that's not going to reap benefits for you in the long run.
Do your future self a favor and prepare lighter meals this summer. Also, your kitchen can retain a lot of heat from cooking, baking, or other kitchen activities, so try to cook only during the coolest time of the day. Opting for a water-rich diet will help you stay on top of your fitness goals. This is among the best ways to keep yourself cool this summer, so know that every effort is worthy! You will thank yourself later.
Make your own resting area a cool haven
Home is where the heart is. Therefore, making smart use of the spaces you have to keep you and your family cool this summer is highly recommended. Assess the places where you hang out most and make little changes that will help those spaces be cooler for the summer. Install fans or appliances that will make the space cooler, if needed. Whether it's your bedroom or the living room, taking notice of how the temperature is will help you determine if it needs fixing or improvement.
Flinging the windows open for the wind to come in and overtake heat can backfire on you. The trick is to place a fan on your open window and have it face outside. Doing this is ideal because you are pushing the hot air out, instead of welcoming it in. Try and feel the change yourself!
Declutter your space
Luxury homes aren't always luxurious if you never declutter your space. Since it's the summer, get those light clothes on and take on some work. You can't look for ways on how to keep yourself cool this summer and apply them if you don't start cleaning up your area. Start in your bedroom; scrutinize what needs changing, from your bedsheets, pillow covers, to your curtains, and begin moving. Opt for cotton beddings and light-colored or straight-up blackout curtains. Direct sunlight coming into your home can increase the temperature. Putting blinds, curtains, or reflective panels are some of the ways how to keep the sun and heat out of your home.
Move from your room to other areas of the house and check the things you need to clean up to make your home livelier and cooler to the eye. Close ACs and lights on rooms that are not being used. After decluttering, unplug unnecessary appliances running to minimize heat and power consumption inside your home. Less power consumption gives you a cooler home. You're making your space lively just by doing the simplest things!
Cool Down and Spend Better Summers Ahead with Crown Asia
Beat the heat and amp up your summer game with our handpicked ideas above. If you don't like the hassle of the summer heat and activities to keep yourself cool, it's better to move into a better setting. One with a cooler, livelier environment. This way, you're investing in the best summers you're ought to spend yet with your family.
As we grow older. We take into consideration the state and condition we want our family to be in. Hence, planning is highly essential and must not be overlooked. You will need help in seeking homes that you will invest in—and that is where we come in.
Crown Asia is among the premium real estate developer under Vista Land and Lifescapes, Inc. building luxury homes you will love to build and raise a family in. If you're looking for worthy property investments for your future, Crown Asia is readily available to help. We offer premium houses and lots, condominiums, and ready-for-life properties in the south, there are a plethora of options to choose from. Like you, we believe that planning for the near future should never be compromised.
Committed to building premium houses for young professionals, Crown Asia is here to help you craft and live the life you have always imagined. Creating a welcoming, livable home for your family is our virtue. Visit our website today to see our beautiful gallery of luxury homes and condos in Cavite, Laguna, and other places in South Luzon. Queries are always welcomed, just fill up the form on our live chat on the bottom right side and we'll have someone reach out to you shortly.
Watch the video version of this blog right here:
Related Blog: Keep Yourself Healthy and Safe Amidst the Summer Heat at Home