While summer feels are here and you are probably searching "the best gym near me" to prepare your summer body, some may be stuck at work or still cramming up project deadlines.
It may seem like a vacation is impossible, but places like Cavite not only offer historical sites, but the province also offers nearby resorts and beaches for a perfect quick getaway from the busy day at the metro, near your house for sale in Cavite.
Whoever said vacation had to be far off hasn't heard of these nearby yet beautiful beaches and relaxing resorts. Spot the perfect resort and beach in Cavite for your next beach trips or vacations!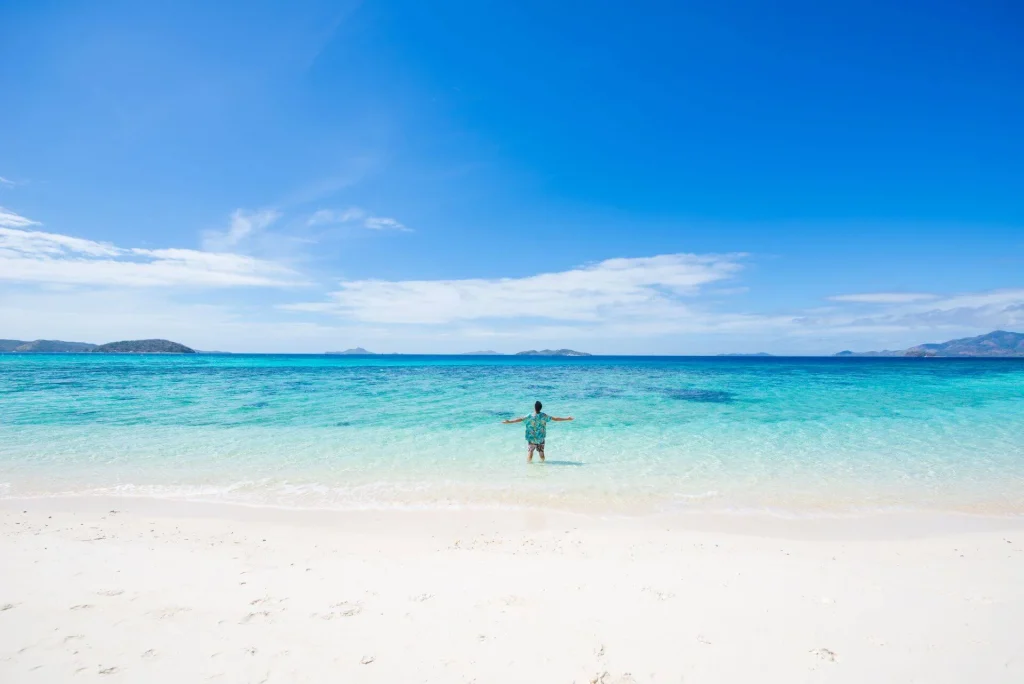 Best Beaches to Visit in Cavite Province
Tanza Oasis Hotel and Resort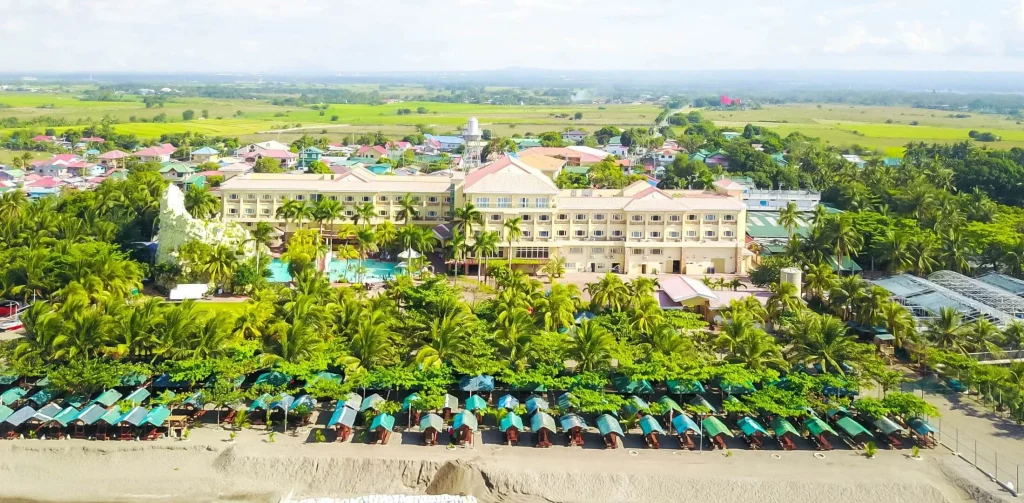 Photo from tanzaoasis.com
Taking pride in its outside and indoor facilities, Tanza Oasis Hotel is just a few kilometers away from metro manila.
While it may be budget-friendly, the hotel resort lives up to its expectations and is more than what you pay for.
They have 121 suites choose between premier or deluxe rooms, an outdoor swimming pool, huts nearby the beach, a playground, a volleyball and billiard area, and a family-friendly resort. 
Tanza Oasis Hotel is more than just a hotel and resort, guaranteed you'd enjoy your stay given the beachfront feature and relaxing ambiance all these amenities with affordable accommodation. The entire resort is designed with relaxation in mind. You'll definitely have a good and relaxing time here.
Patungan Beach Cove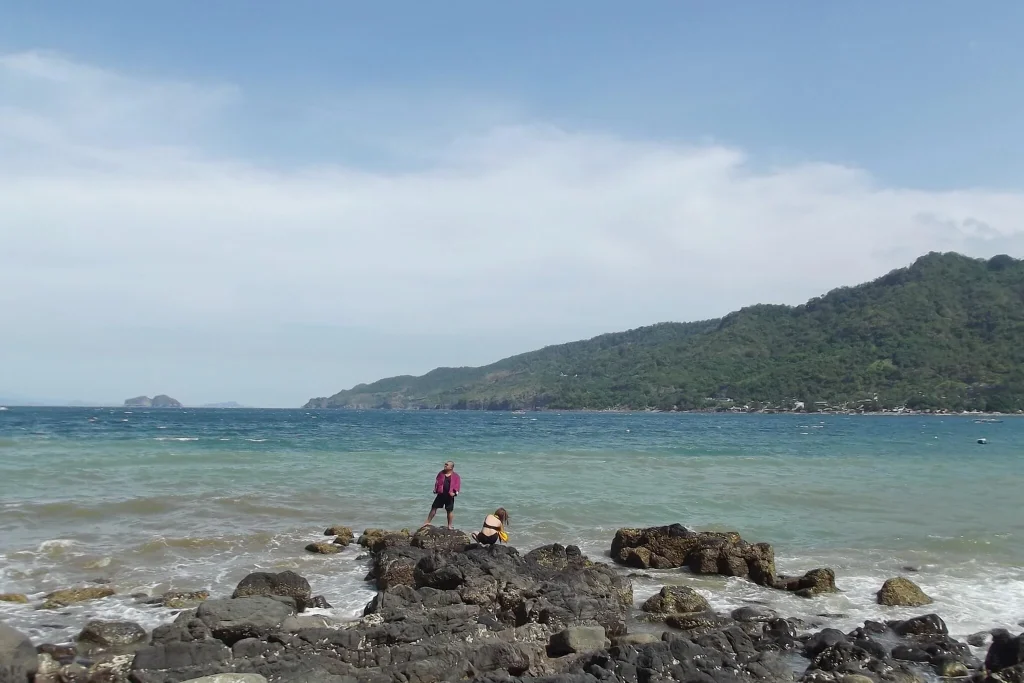 Photo from mb.com.ph
While you may think this beautiful serene place is far from the metro, think again, enjoy island hopping and a beautiful view at Patungan beach cove.
A hidden gem known to a few, Patungan beach cove is a quiet perfect getaway from the noisy metro. Enjoy the gorgeous view of the mountain hills, and the clean water, and bask under the summer sun.
Go island hopping nearby rock formations and white beaches like Mugiw Island and Carabao Island. If that's not convincing enough, clear waters and friendly accommodations are also on the line!
Katungkulan Beach Resorts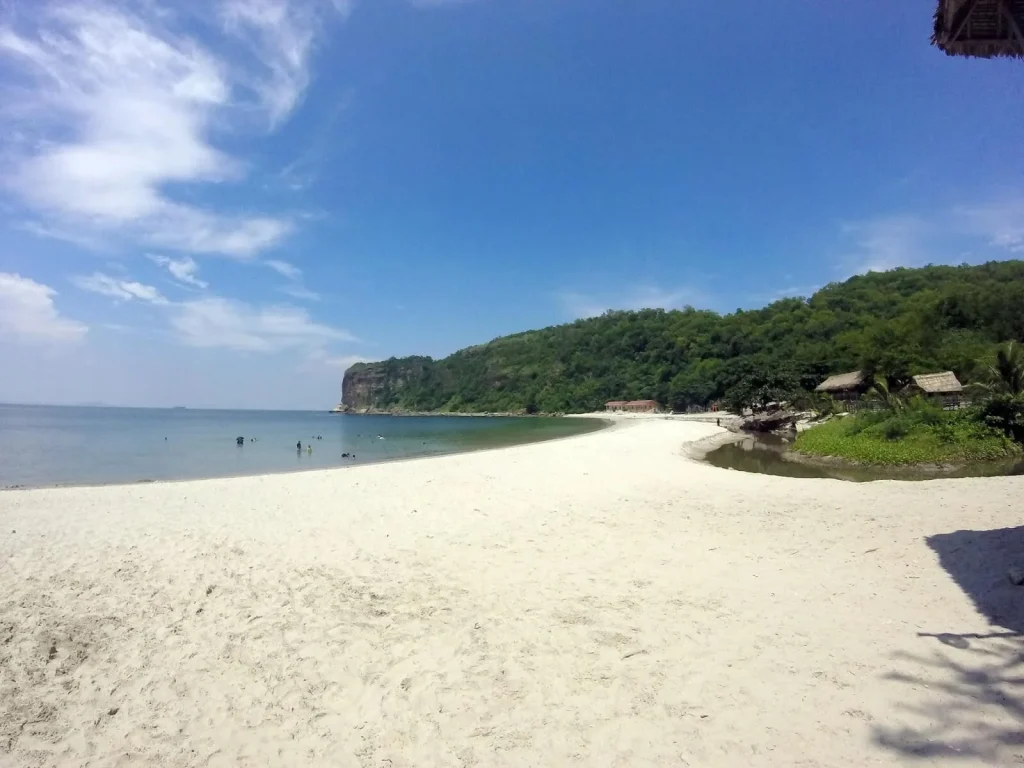 Photo from mariellewashere.blogspot.com
Katungkulan beach resort or also known as "Boracay de Cavite" is located at Marine Base Ternate, Cavite, which is why the entrance may be rocky.
No need for reservations in entering the resort, just mention you will be going to Katungkulan beach resort.
There are plenty of activities to do at Katungkulan beach resort. Besides swimming, you can go snorkeling or go on island hopping tours offered by locals.
Enjoy the scenic, breathtaking white-grayish sand that will complement your Instagram pics! Another area to take cute pictures or for memory's sake, the towering stone wall on the side of the cove.
For their entrance fee, you pay 100php while other amenities in the resort are priced between 350-750. Rooms, Family Rooms, and cottages are for reservation if you'll stay overnight, also, the cottages are on a "first come, first serve" basis.
Dalaroy Beach Resort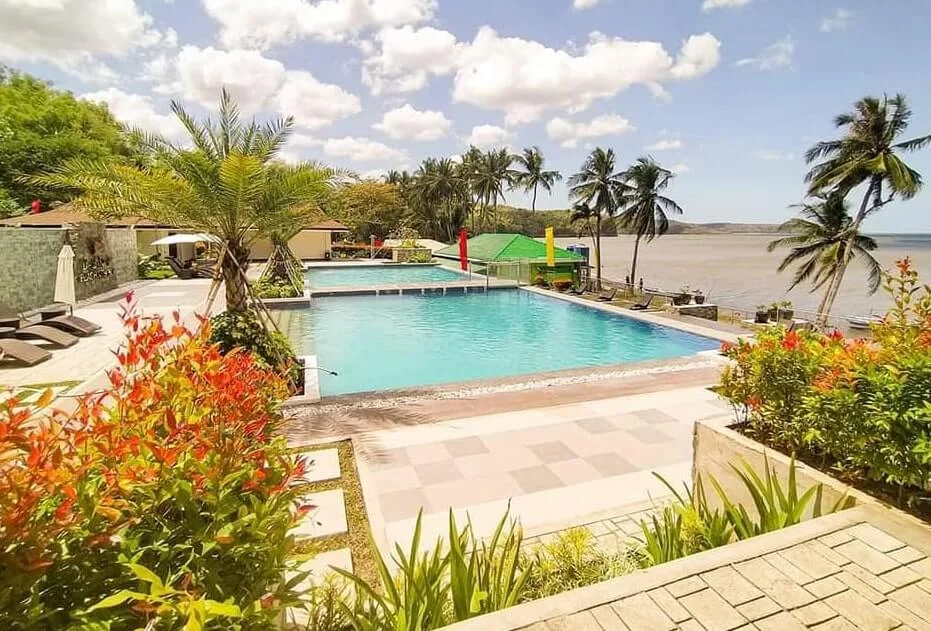 Photo from beachresortfinder.com
Cavite is surely blessed with gorgeous beaches nearby such as Dalaroy Beach Resort. This beach resort has an infinity pool with a breathtaking view of the sunset or sunrise.
Other things to do at the resort:
Take Pictures
Boodle-fight
Sunset or sunrise viewing
Water activities (banana boat, kayaking)
La Playa Beach Resorts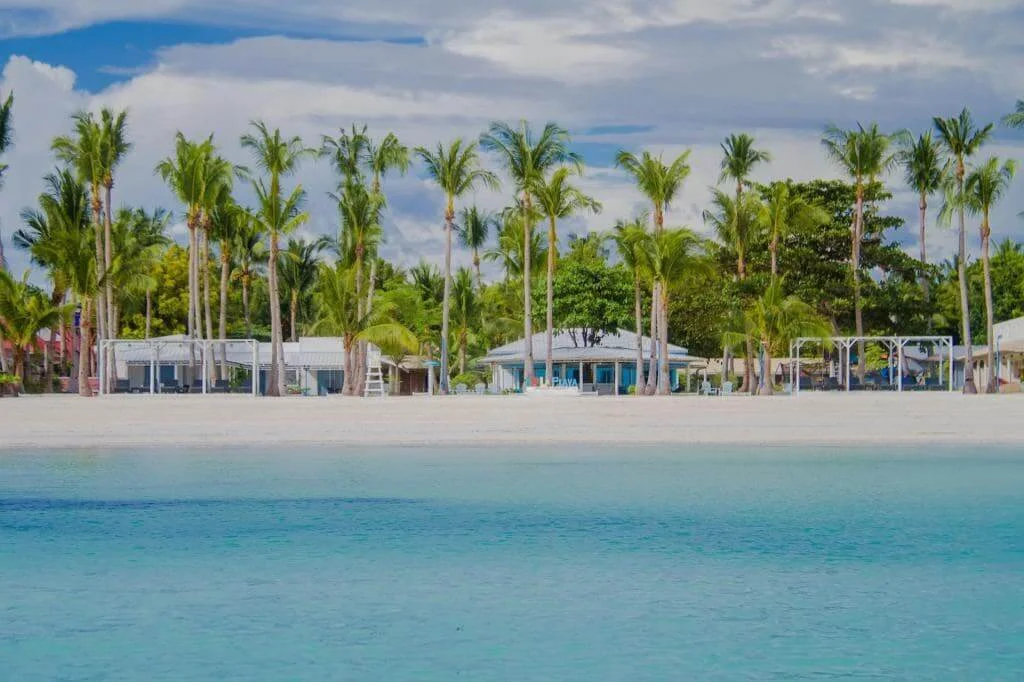 Photo from agoda.com
Not far from the beach area, La Playa resort
La Playa resort offers affordable accommodation with air conditioning. It's perfect for group vacations and not to mention, a family-friendly resort.
They have a day tour package for as low as 70php and the best part is the clean amenities in the resort such as restrooms and other function rooms.
Besides the beach view, La Playa has other accommodations such as swimming pools, a shared lounge, free parking, a garden, and a terrace.
There are also available on-site restaurants which you should definitely try, a shuttle service, 24-hour desk service, and wifi usage throughout the property.
The resort also offers bike rental when you feel like going around the property. Or for more activities, island hopping is also available at La Playa Resort.
Paniman Beach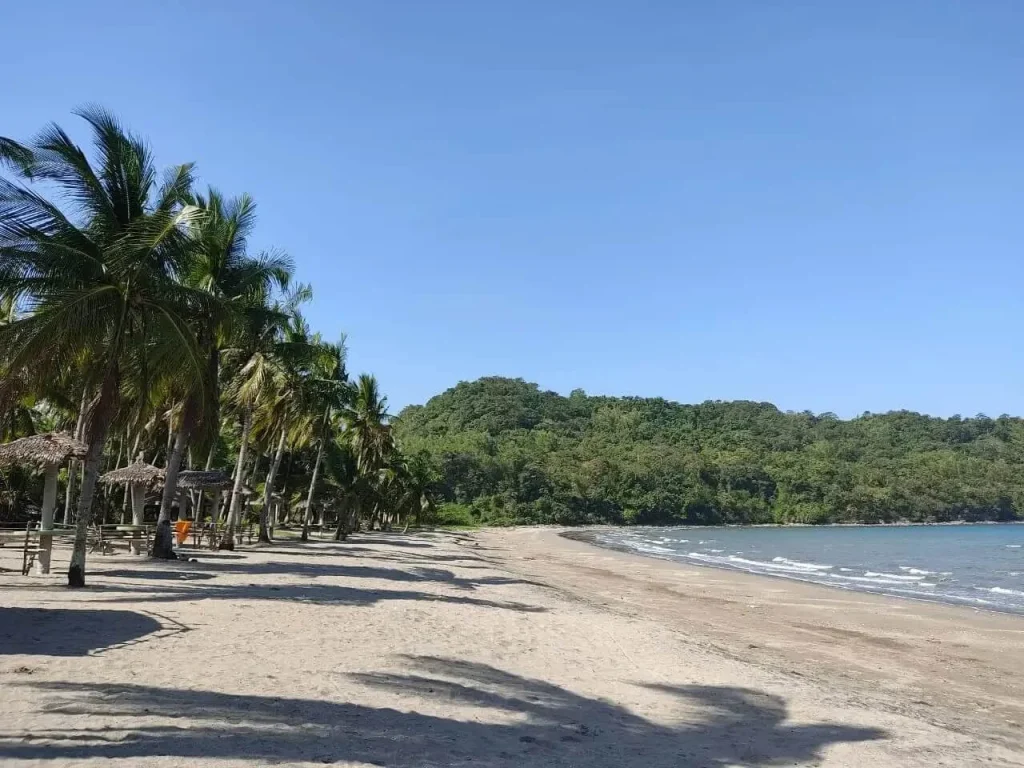 Photo from dreamslayer28.com
A serene, private getaway from the metro is more possible than you think, Paniman beach is perfect for those looking for a quiet beach.
The beach is located at Puerto Azul, Ternate Cavite, and is an almost secluded Private beach resort.
You will need to bring your own meals as there aren't available restaurants nearby but there are buko or coconut juice being sold at the beach.
This is the perfect time to enjoy a picnic, read a book by the shore, or socialize with your family and friends.
There are beach huts available but you will need to reserve them in advance to use them. Overnight stays aren't allowed but there are resorts and hotels nearby that you can book in advance.
Resorts in Cavite to Visit
Puerto Azul Golf and Country Club
Photo from playitright.golf
This tropical resort was built by golf legend Gary Player in the 80s. This beach resort features large swimming pools, a large clubhouse, and of course a golf course with a panoramic view.
While these amenities can be accessed, only club members can play on the golf course. Those who would like to take part need to be accompanied by a member of the golf club.
Casa Las Brisas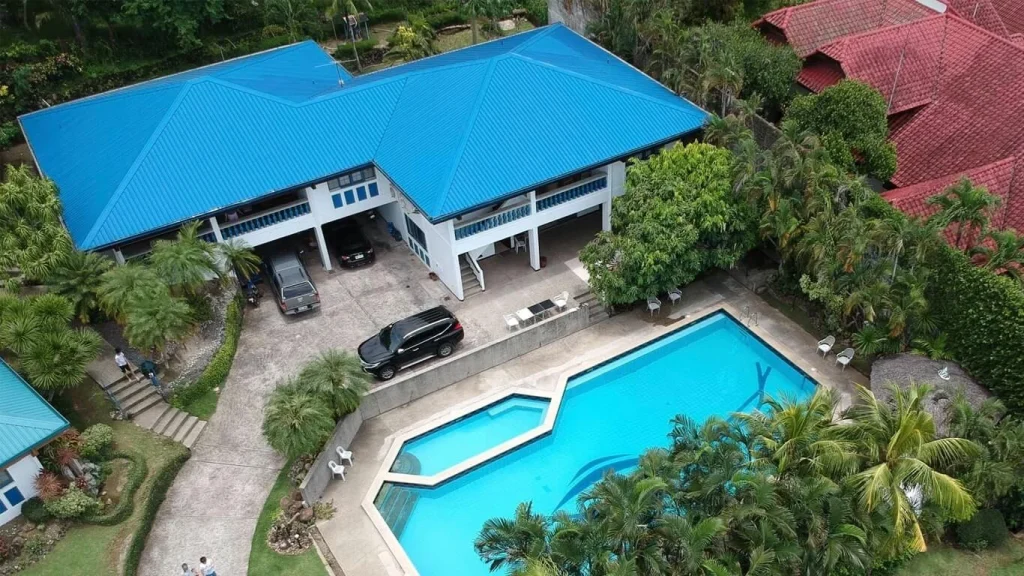 Photo from casalasbrisas.com
This resort comprises seven villas each comes with air conditioning. Guests have access to their private swimming pool and a short walk to the beach.
Among reviews from guests mentioned great hospitality and a great place for lodging and venue for small celebrations and team building.
Besides being nearby the beach, there are plenty of cafes and restaurants located near Casa Las Brisas.
Villa Excellance Beach and Wave Pool Resort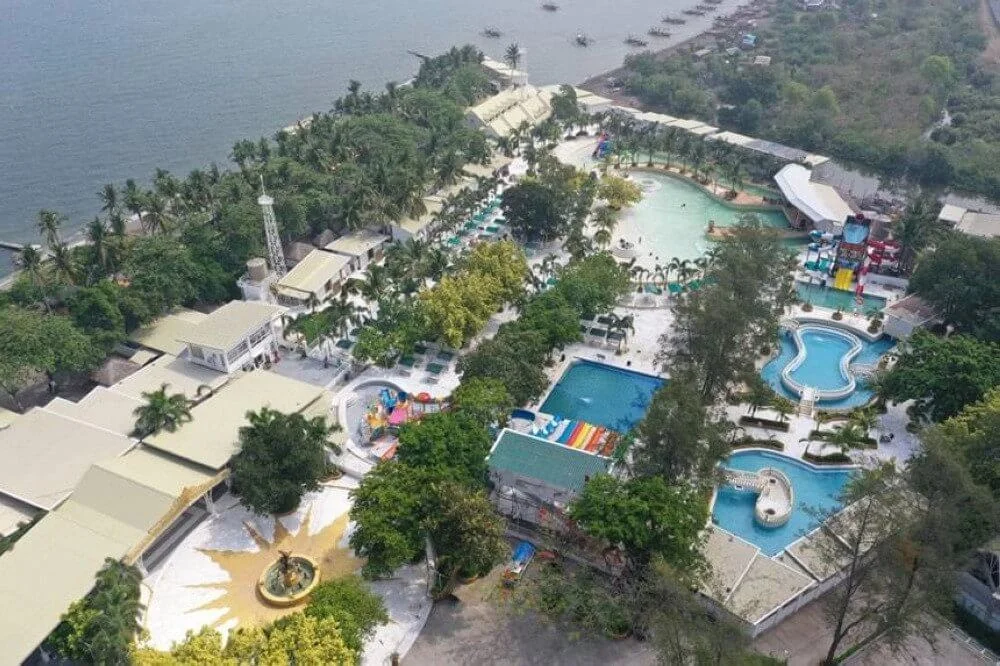 Photo from manilatimes.net
A popular destination for families and big groups, Villa Excellance Beach and Wave Pool Resort is a 5-hectare property with an 8-pool water park and 3 on-site restaurants.
Among the renovations they did were glamping villas, jacuzzi villas, and standard modern suites. They also included function rooms for small or intimate events.
Water Camp Resort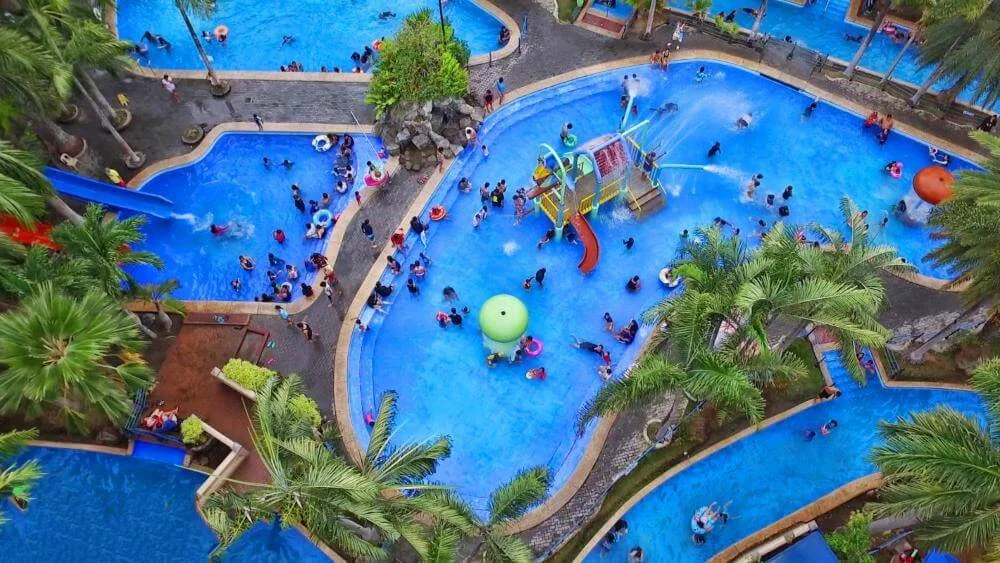 Photo from hikersbay.com
This beach resort features 6 swimming pools namely, a mini wave pool, a kidney-shaped pool, a 160-meter lazy river, a children's interactive pool, a two-level dunk slides pool, and an adult pool with waterfalls.
What's also great about the water camp resort is that they have a lifeguard stationed at every pool. The resort also is ideal for those looking for family-friendly resorts.
There are 20-air conditioned rooms, 4 family villas, 3 superior rooms, and a grilling station available. To ease your concern, the shower and comfort rooms are clean and maintained.
Anya Resort and Residences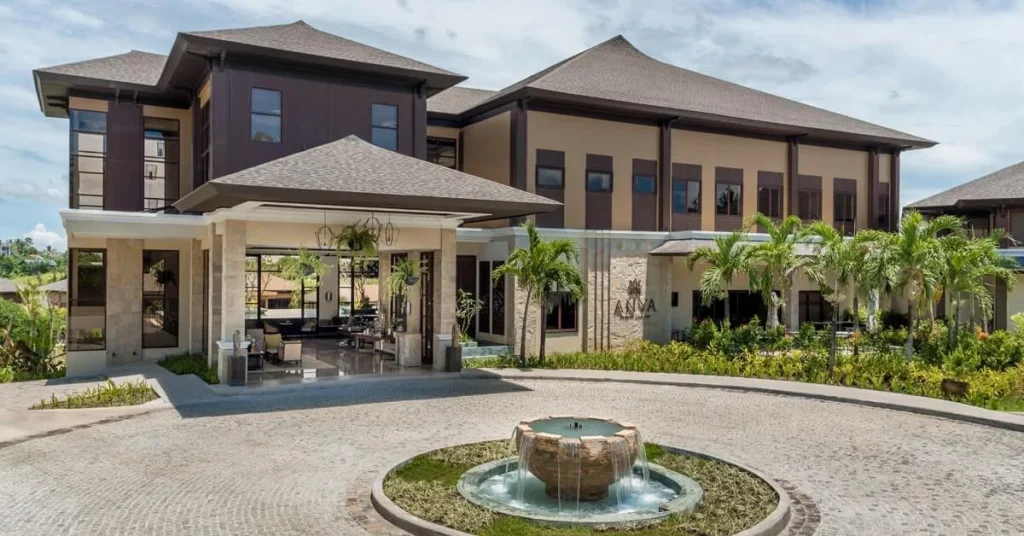 Photo from anyaresorts.com
For the ultimate luxury resort experience just near the metro, Anya Resort and Residences are located in Tagaytay, Cavite province.
From its 'exclusive resort appeal'. the charming vibe, this resort will surely make you forget about going back to work.
Besides a private swimming pool, enjoy the perfect chill and relaxing retreat with other amenities that they offer such as a library, fitness center, garden scape, and full-service residences.
The atmosphere and luxurious interior of the resort give the impression of the perfect vacation abroad, but actually just here in Cavite province.
And if you're not convinced yet, their in-house restaurant boasts delicious and well-plated dishes from desserts to full meals. Try their Lobster Bisque and Brick Oven Pizza.
Villa Colmenar Resort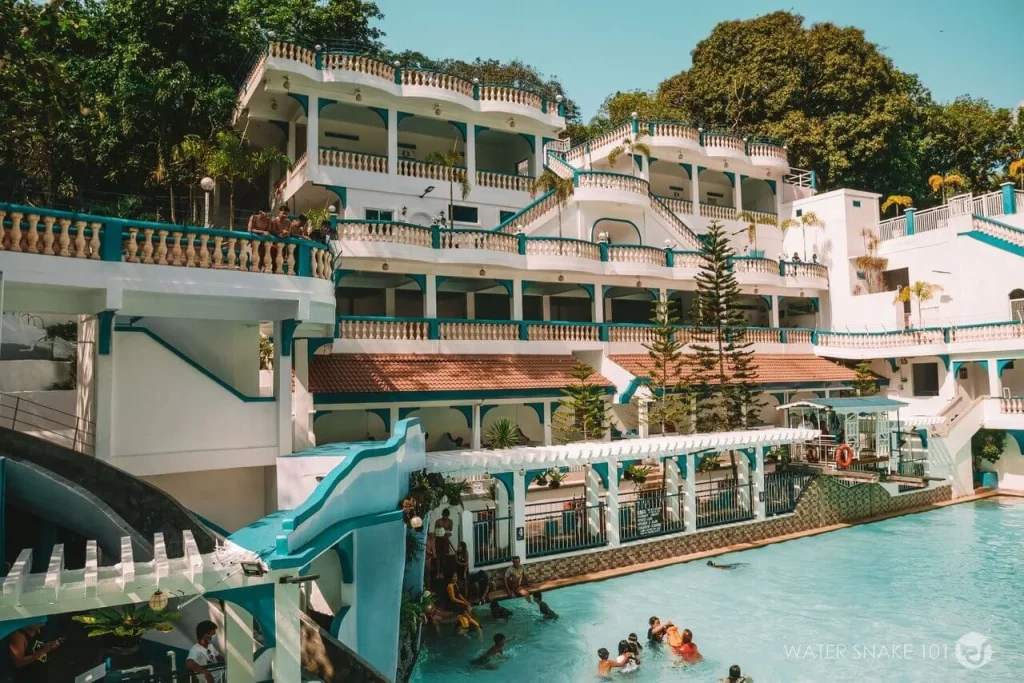 Photo from peakd.com
Spacious and family-friendly resort, Villa Colmenar resort is the next perfect beach resort on your list.
Dubbed "Cavite's Mini Santorini", Villa Colmenar has all the amenities you would need to completely enjoy, unwind, and relax.
Villar Colmenar Resort has all the places looking stunning and picturesque, perfect to add up to your vacation photos or social media posts!
The gorgeous resort has 5 big swimming pools and not to mention, Villa Colmenar is a natural spring resort that makes these pools chlorine free.
Bright-colored umbrellas, a basketball court, free wifi, and colorful murals. Villa Colmenar is definitely one of the best resorts in Cavite.
An Easy Breezy Summer
A quick getaway doesn't always have to be on schedule or long distant flights. A great investment to consider is being able to live in an area close to these nearby attractions so you can escape city life any time.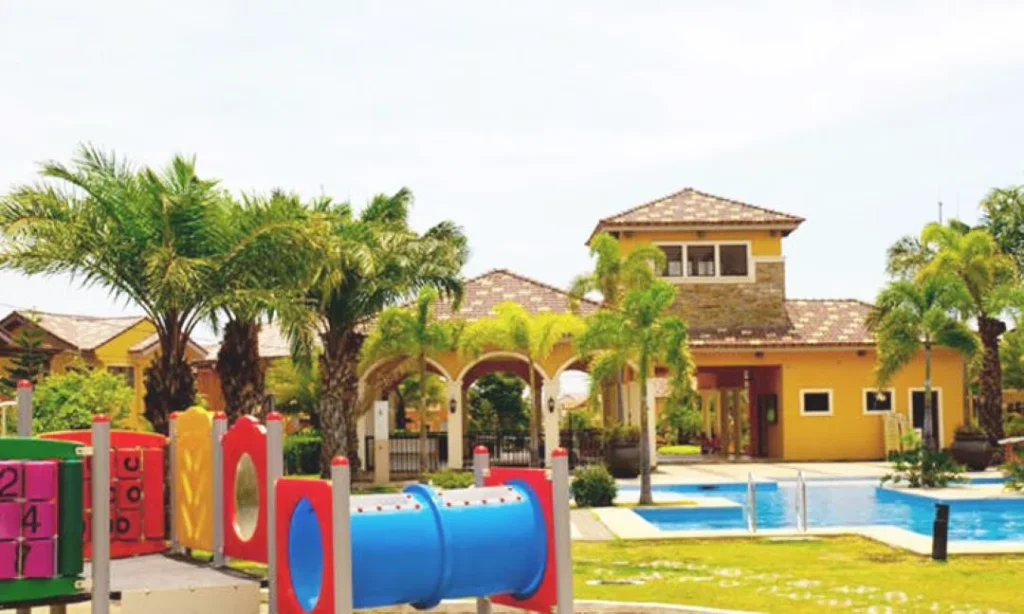 Your house for sale in Cavite makes a getaway to these nearby beach spots and private resorts easier. So no need to plan weeks or months' worth of vacation, a quick getaway is possible residing in Cavite city.
Read more: The Best Beaches to Visit in Region IV