A smart home is often characterized by home automation or simply having it all together on one app, on one smart device. Now, with all the promise of smart home technology, all this progress towards comfort and convenience begs the question: is a smart home a sustainable home?
To be frank about it, yes. A smart home is indeed sustainable and to be precise, it can be one. Take for example the house and lot in Bacoor Cavite, and the premium homes in Vita Toscana. With smart home devices adorning homes and making everything convenient for residents through energy-efficient smart technology, the smart home offers the opportunity for a sustainable home and a sustainable lifestyle.
With smart devices, your home will reach a level of convenience like never before.
What is Smart Home Technology?
In its simplest sense, smart home technology is the entirety of smart devices that are run and managed by smart home systems, with the capability to run and control appliances throughout the entire house. With this technology, any member of the family can access and control their security cameras, smart light switches, home security, outdoor lights, smart TVs, and all other smart devices within the entire house through a single smart home app.
Through the smart home system, the daily undertakings of a family from the most mundane tasks to the complex become easily accomplished through a tap on a mobile device that connects the entire home.
Imagine you're in your house and lot in Bacoor Cavite, just like the homes in Vita Toscana. And as you're entering your home, you're greeted by incredible home security that all presents itself in a smart home hub. Then you head to your kitchen knowing you've already activated the necessary smart home appliances to get all other chores done before you hit the bed.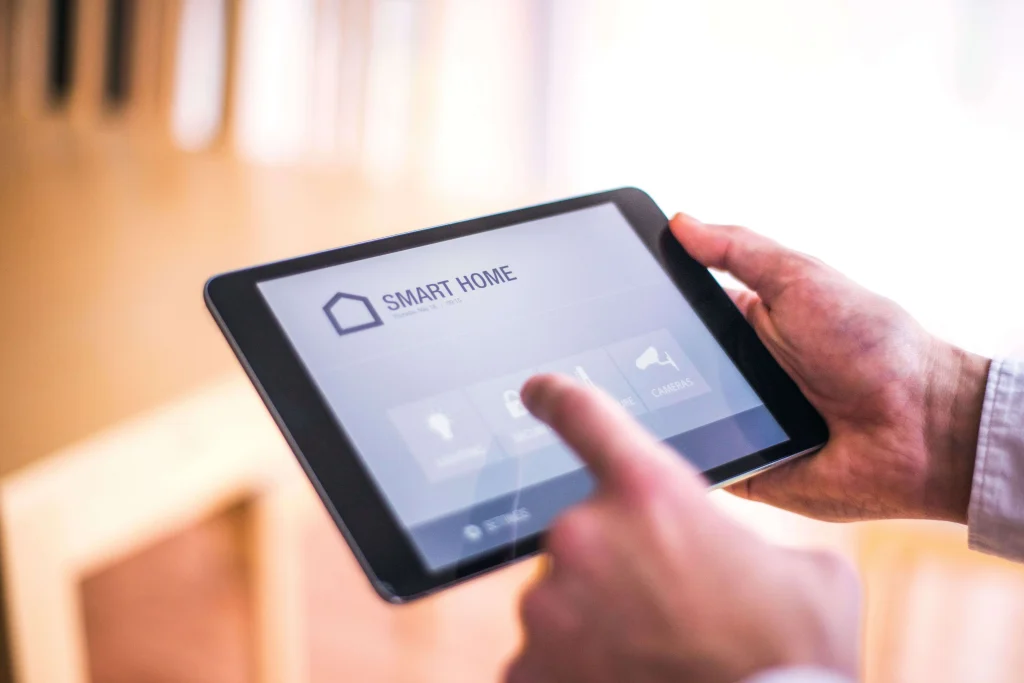 Advantages of Smart Home & Smart Devices
The benefits of a smart home come not just from the convenience these smart home systems give, but also from the free time it gives families through the smart devices that make life easier in so many aspects of life and work in general.
With lower energy costs as compared to normal homes, this is how smart homes provide the optimal opportunity for families to worry less and enjoy more. Apart from this, there's also the assurance that smart home security will keep your family safe and secure, may it be night or day.
And to think that all of these are at the palm of your hand on your mobile device that's connected to the connected home through an internet connection and other devices or means of connection.
Moreover, smart home technology also promises to help homeowners save money through energy efficiency, along with, of course, making the home a more environmentally-friendly home for families wishing to do more for the world, may it be in their daily lifestyle in their smart home or through their own little means of doing so.
Smart Home Devices
At first, one would really be confused as to how smart devices, smart home appliances, and smart home systems all work together to make life more convenient and comfortable for the residents of a home. Hence, this is how smart homes work.
Through a smart home system that's accessible on a smart home app on your mobile device, you can control appliances the way you want them to, realtime and anywhere you might be as long as your connected home is connected to an internet connection, along with your own mobile device. Although some smart home technologies do work beyond just internet-connected devices, so to a certain extent, there's no need to worry about your home being unmanageable in the event that your smart devices don't connect or malfunction.
Live the Smart Version of Daily Life
With smart home technology becoming increasingly prominent in homes all over the world, living the smart version of your daily life is now the step to truly experiencing the beauty of life.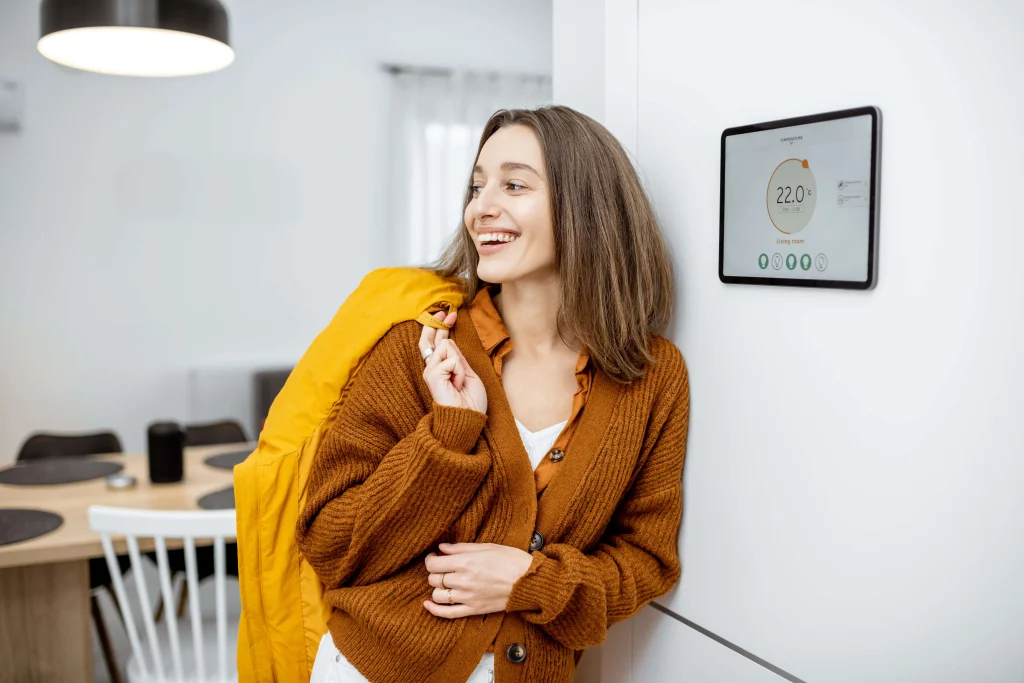 Walk home into your house and lot in Bacoor Cavite and have smart motion sensors sense your car entering the front yard, making your smart garage door openers function to lift the door locks for you to enter. Then with a few voice commands, as you step outside your car, outdoor lighting systems turn on their light switch and smart bulbs to greet your return.
Smart motion sensors activate your smart appliances, from your smart TVs, smart thermostats, kitchen appliances, and other home automation systems, then all the lights come alive inside your home.
And you're assured of your home security as security cameras, smart locks, and alarm systems activate to ensure that you sleep and head to bed with that piece of mind knowing you're safe inside your own home, providing you a peaceful time in bed.
Then when daylight arrives, the smart lights would turn off and your smart systems would initiate soothing music to start your day once more on your smart speakers that, through voice control, can be switched according to whatever mood you want to set your day to be.
All of this happens while you're ensuring that your smart devices have low energy costs, allowing you to conserve energy in ways you never have before.
The promise of a sustainable home begins with a smart home, one which works towards the sustainability of not only the environmental aspect but also with one's capability to continuously go through the highs and lows of everyday life. A smart home works because it works for no one else but you and your family. Through the comfort and convenience, that smart home devices provide their owners, the remote control to everything within the house becomes easily accessible for remote monitoring and controlling all other aspects of your home.
The smart home begins with you, the owner, who seeks to make life relatively easier, more connected, and more meaningful. There's no other better value to a smart home than the time it provides people to do what humans love most: to live and strive for the development of all aspects of life.
Read more: Advantages of Smart Home Automation