In this pandemic we're in, not only us, humans, are affected but also the animals around us. These little critters stay curled up, patiently sitting on and beside their owners, silently watching their humans work and study at home. It's not like the world has come to a halt—but seeing their humans drastically shift from old to new habits and patterns can also trigger a sense of panic. We have already heard or read lots of resources about coronavirus (COVID-19) and how to keep you and your family safe. However, as you browse the Internet, you will see that there is not much guidance on how to keep your pets safe.
It has been stated by the United States' Center for Disease Control and Prevention (CDC), the risk of pets spreading the virus that causes COVID-19 in people is considered low based on the knowledge available to date. As of today, no actual proof has been released proving that home pets play a major role in the transmission of the COVID-19 virus. However, in many countries including the US, a small number of pet cats and dogs have been found to be infected with the virus that causes COVID-19. How it's passed and caught, however, is still to be investigated.
We have ever-loyal health allies in our homes during this wild time with the coronavirus causing us to shelter in place. However, there are thousands of dogs, cats, and other service animals in animal shelters around the country that could be rescued — or at the very least fostered in homes before the pandemic is over.
Paying extra attention to our furry family members in this pandemic is crucial, too. During this unprecedented outbreak, how do we keep these babies safe and healthy? Below, Crown Asia has collated a list of things you need to do every day to maintain your pets' wellbeing at home.
10 Things to Do at Home to Keep Your Pets Safe Amidst a Pandemic
1. Always clean your hands.
Although there is no current evidence that suggests COVID-19 can be transmitted to or from our little critters, it's always the best idea to heed basic hygiene practices around your pets. Of course, this includes washing your hands meticulously throughout the day, especially before and after direct contact with your pets. Wash your hands also after you take care of their food or their supplies. We can harbor dirt from contact with our tiny fur babies in a variety of ways, so it's best to stay clean all the time.
Also, this doesn't apply only to our pets. After handling livestock or other animals prepared for food, proper hygiene should also be followed at all times. It is basic hygiene to wash hands with soap and water after petting, feeding, treating, or having some other interaction with animals, their living conditions, or their environment.
2. Invest in pet supplies such as hygiene and health kits.
Ideally, you keep your pets healthy by having a well-thought diet plan for them. This is necessary to maintain their overall health. Although we don't suggest stocking up on necessities like toilet paper to avoid a shortage, it's a good idea to check on your pet food supply to make sure you have at least a couple of weeks' worth just in case stores run out of food. Prepare an emergency kit with the necessities to keep on hand in the event of a disaster. A 30-day supply of your pets' food, medicine, and other items such as litter, should be included in your emergency kit.
3. Have a plan for an emergency caregiver.
In the event where you can be unable to care for your pets, you must have someone who will assist you with their short- or long-term care. Consider a relative or a friend as an emergency contact. If you or anyone in your immediate family or social circle is ill, bear in mind to stay at home.
Make arrangements for someone else to bring your fur babies to your local vet, and give that person the permission to make medical decisions, give, and receive payment on your behalf.
4. Maintain distance from people and other animals when walking your pets in the park or anywhere outdoors.
Keep your cats indoors and don't let them out on their own. If your dog has to go outside to relieve itself, have a stack of old papers or tissue on hand. This prevents your buddy from picking up dust or other potentially harmful grime that could affect people.
To prevent dogs from communicating with people outside the home, walk them on a leash at least 6 feet apart. Stay away from crowds of people in public areas. Before and after each quality stroll, wash your hands with soap and warm water for 20 seconds. Also, carry a small bottle of hand sanitizer with you. While we're in a pandemic, allowing strangers to approach you or your dog on a walk is not a good idea. From afar, give a welcoming wave. When you get home, wash their paws with a pet-safe cleaner or wash before entering your house.
5. Keep your fur babies active.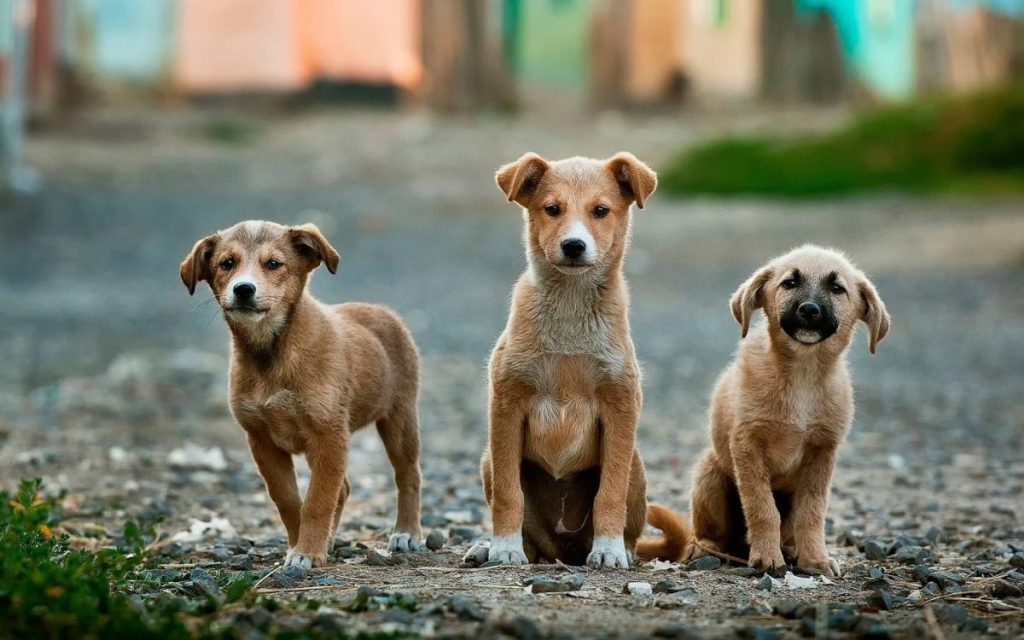 Our furry fam, like us, needs to travel and move to get physically and mentally healthy. It is, in reality, crucial to their health. Walks, hikes, and runs are all great choices for our canine babies, as long as they are strong and safe enough to keep up with the activities.
Since we're in a pandemic, using the stairs or a treadmill will help maintain mobility. When dogs become bored, they seek out ways to entertain themselves, which can lead to destructive behavior. Hence, staying active is key to our dogs' wellbeing.
Zooming in on felines, there are lots of ways to make these finicky fur babies healthy. To get the most out of it, find the activity that your cat loves the most. Cat furniture may be used for climbing, scratching, and playing. This can be anything from a tall, multi-level cat tree to a cardboard box. Give them a book to stare at. Place a birdbath or a bird feeder in close proximity to the bird. This should keep their imagination busy! Consider looking for a house and lot for sale that can best cater to you and your pets' living conditions.
6. Avoid putting facemasks on your pets.
These masks might look cute but can cause your pets to have breathing problems and heighten their stress levels. If you've been exposed to COVID-19, however, you should wear a mask to prevent the virus from spreading to other people through droplets from sneezing, coughing, or talking.
To prove that masks are not necessary for pets, see how people around the world complain about how inconvenient, irritable, and poorly ventilated they are. The same may be said for our little home critters. This makes it difficult for them to adapt, and it also suffocates their primary sensory organ for navigating the environment.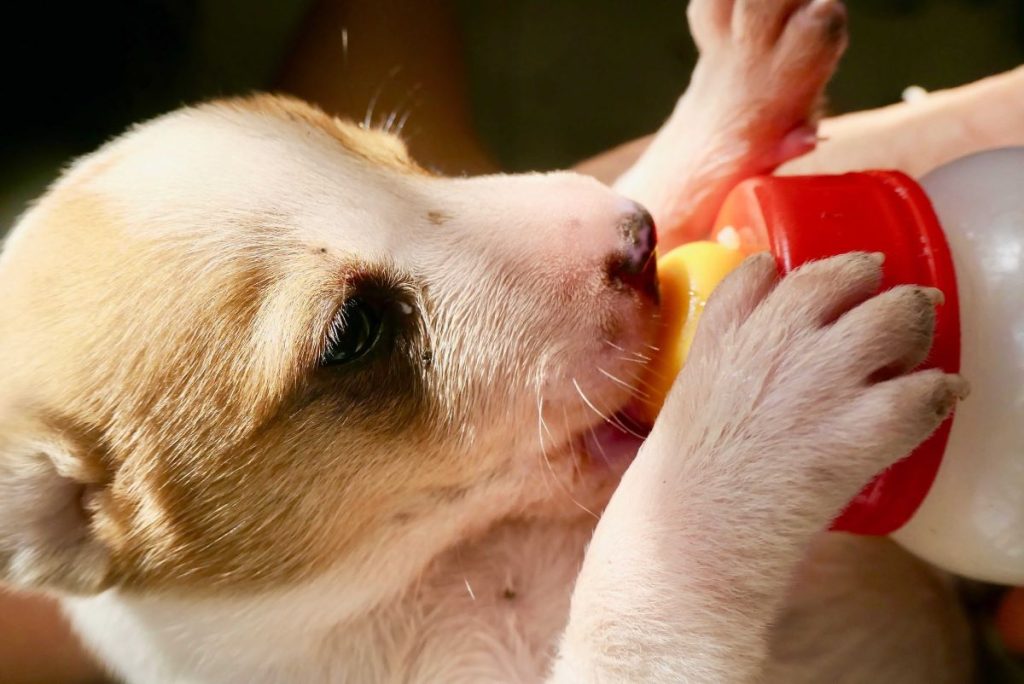 7. Keep pets away from prohibited human foods and snack packs.
Chocolate, avocados, nuts, and any sugar-free foods are toxic to pets. Unlike humans, pets have a more sensitive digestive system, thus, disabling them from eating certain foods. While you stay at home, make sure you don't leave any empty chip or snack bags lying around. Further, sudden food changes are difficult for a dog or cat's digestive system, and this is particularly true when switching from commercial pet food to human foods. If you want to know how to keep your pets safe from the effects of switching food, below is a guide.
To get started on switching, begin by mixing a small amount of plain, unseasoned chicken, beef, or vegetables into your pet's kibble. Gradually add the amount of human food while lessening the kibble per day. Feeding your pet only one type of food, such as beef or chicken, is not a good idea. Since pets love variety, include grains and vegetables in her diet so she can reap the benefits of a well-balanced, nutritionally dense diet. True, animals need fat to be healthy and solid, but too much fat is never a good thing, and it can cause stomach distress in your pet. Don't feed fat, gristle, or skin to your pet if you have leftovers on your plate after a meal that you won't consume. They're as harmful to her as they are to you.
8. Shy away from the dangers of the harmful essential oils.
Since essential oils and strong fragrances can cause respiratory injuries and chemical burns in your pets when you try to "clear the stale air" in your home, it is best to avoid them. Chemical burns can occur in pets (as well as humans) when essential oils are applied or sprinkled directly to the skin. This can also affect your pets once spills of these oils are licked up. Many essential oils are particularly irritating to cats, and even a couple of licks can be fatal. If your pet gets oil on its skin or hair, wash it off with hand dishwashing soap as soon as possible. Take your pet to the doctor right away if you suspect your pet has eaten essential oils or is experiencing a reaction as a result of being exposed to essential oil vapors. Always keep all essential oils out of sight of curious dogs. Never leave essential oils unattended because sweet-smelling liquids can easily attract your pet. Never use essential oils on your pet without first consulting a veterinarian. This is how you keep your pets safe at all times.
Consult your veterinarian to determine if the oil you're using in your diffuser may be hazardous to your cat.
9. Keep cleaning chemicals away from your pets.
Ammonia and chlorine (bleach) are strong respiratory irritants that can cause dizziness, vomiting, and damage to the mucous membranes in pets. If you use these cleaners, separate your pets from the rest of the house until the surfaces are completely dry and free of residue. If you need a house that is pet-friendly in all aspects, especially in layout and interior, Crown Asia can offer you house for rent deals that you will love.
10. Take extra precautions.
Although no cases of pet animals being ill as a result of the virus have been reported, it is still advised that people who are sick with COVID-19 restrict their interaction with animals until more information is ready. If you are ill or receiving medical treatment for COVID-19, you should avoid direct contact with your pets and have them cared for by another member of your family. If you must look after your furry friend, you should practice good grooming and, if possible, wear a face mask. If at all possible, keep your pet indoors to avoid interaction with other animals or humans. Avoid having physical contact with your pet (snuggling, kissing, or sleeping with them) and do not share food or sleep in your bed with them. Wear a mask, even if it's a fabric mask, to help reduce the spread of droplets.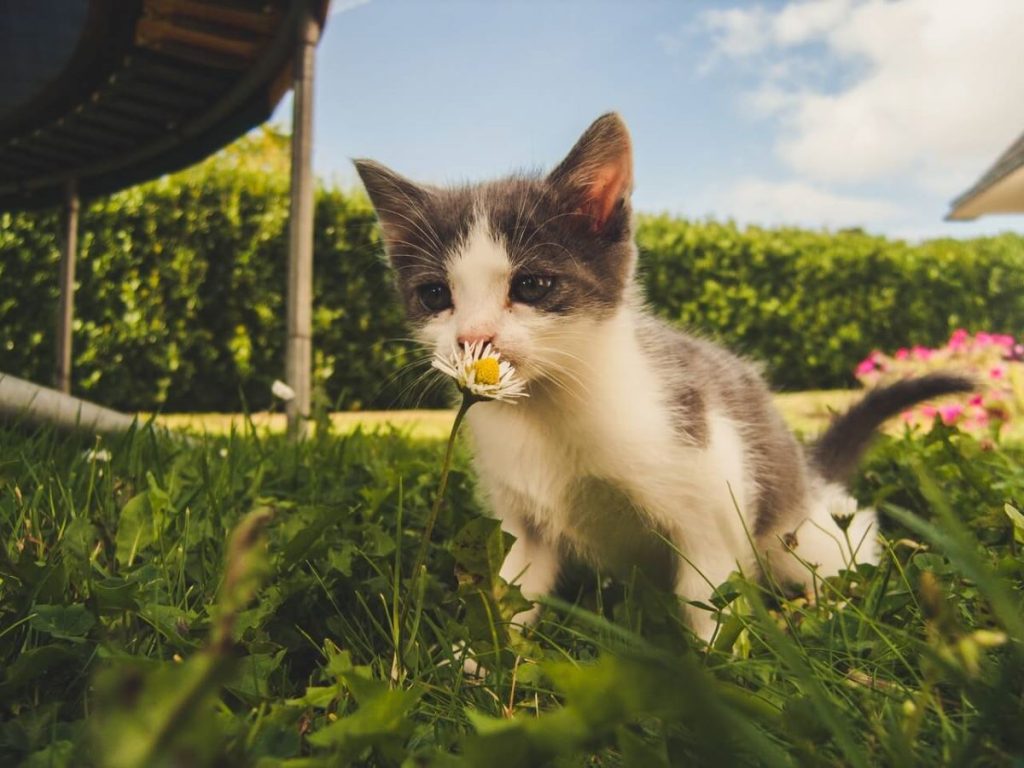 How to Keep Your Pets Safe During the Pandemic
The risk of pets spreading the virus that causes COVID-19 in people is considered low, but that does not mean we should overlook it. Because of the fast-paced modern life, we hardly have enough time to spend with them. So, it's important to look out for them this way. It's an excellent way to de-stress emotionally, and the lockdown will enable you to devote time to their upkeep and growth in terms of learning new skills and tricks.
I believe that many pet owners will emerge from the lockdown with a better routine for their cats and dogs. It's time to start over and rebuild. Look for a lot for sale and build a pet-friendly home that will help you foster a stronger bond with your fur babies.
Having a Home that Fosters Love for the Fur Family
At Crown Asia, we offer value house and lot for sale in the Philippines that allows you to stay physically safe and mentally strong. We take into consideration that you are building a life you envisioned for your new family, hence we make our homes readily available for you to live in. Whether you are seeking a condo for sale or a ready-for-occupancy house and lot, we got you.
Visit our repository of premium houses today and see which best suits your family and your fur babies. Getting a valuable home is also one of the best ways on how to keep your pets safe in this pandemic.
Should you have questions, we're here to answer! Just click on our chatbox and type in your details. We'll have our best team reach out to you in no time!
Watch the video version of this blog right here:
Crown Asia is the premium residential arm of Vista Land and Lifescapes, Inc. 25 years of providing themed communities for the young professionals looking for their future home or solid property investment. Themed house and lot developments like Ponticelli and Valenza are located in Alabang and Sta. Rosa, Laguna, as well as stylish condominium properties in Sta. Rosa Laguna, Las Piñas, Bacoor, Taguig and Tagaytay.
For more information, visit our official website, like and follow @CrownAsiaOfficial on Facebook, Twitter, Instagram, Youtube or call the Marketing Office at 88-CROWN / 0956 380 0015.
Related Blog: Getting Yourself Ready to Own a Pet