Online shopping is shopping at its finest. Imagine being able to buy anything from the usual groceries to the luxurious bags and the expensive cars all while you're scrolling through your phone in your jammies while holding a warm cup of coffee. That is what online shopping offers you. And because of the pandemic and the lockdown, we've witnessed the rise of shopping online.
For the past year, a lot of us could not leave our homes. Malls and any other areas where the public could gather have been off-limits. Because of this, we've been reliant on websites that allow us to buy what we need online. Because of online shopping, we do not need to leave the comfort of our homes to buy our groceries or new clothes. However, unlike the usual walk-in stores where we can feel and see the products as well as the staff, we're a bit blind when it comes to online shopping. We know of hackers and thieves and scammers. How do we know that we're buying from a safe online shop? How do we know that no one will be stealing our personal information? That's not something to worry about if you follow these 8 tips to having a safe online shopping experience and shop from 3 of the safest and top online shopping websites.
8 Tips to Having a Safe Online Shopping Experience
From predators to scammers, we don't know who to trust online. It's all sketchy. We need to do everything in our power to make sure that we have a safe shopping experience. Some precautions need to be done and we'd like to help you out. Here are 8 tips to ensure a safe online shopping experience.
1. Check the quality of the product and make sure the seller is honest.
We shop because we either want or need something. Obviously. But how do we know what we're buying is not fake and we aren't being tricked? As an added precaution, you should always check the reviews of the product and make sure that there are a lot of reviews. You must check to make sure that the seller is honest. Don't stop there! You could ask the seller for guarantee receipts or warranty cards to validate the quality and authenticity although this depends on what you're buying.
Look at it as if you're buying property. To buy property, it's best to partner with a quality real estate agency like Crown Asia. Say you're looking for a house and lot for sale in the Philippines. You want to make sure that you are buying from a credible seller. The real estate agency should help you with that. Crown Asia will make sure to offer you a house for rent or a house and lot for sale in the Philippines that is of great quality and if you want, move-in ready. If you do not want a house, Crown Asia will gladly find you a lot for sale in a great and ideal location.
Making sure that the product is of good quality and the seller is credible can keep you safe when you shop online.
2. Make sure that your personal information is kept safe.
There's a reason why we don't just randomly tell strangers where we live. That's too personal. We want to avoid strangers showing up at our house. Our safe place wouldn't be so safe anymore. In a similar sense, we want to avoid giving access to our personal information to the public. Hackers and scammers might take hold of your personal information. Who knows what they'll be doing? They could use your money to buy what they want among other things. Put as few details of yourself as possible. If someone shady asks for your personal information, do not give it to them. Keep your personal information to yourself and give it only when necessary.
3. Trust your instincts.
When shopping online, you must be on guard and aware of the seller, the product, the reviews, and the website you are using. If, for any reason, you have a gut feeling or you believe that the product is not authentic and buying it would be unsafe, don't do it! It's better to risk being wrong than to risk losing money.
If you want to buy a house for sale in the Philippines, for instance, you have to trust your instincts. When you visit a house for rent or a house and lot for sale in the Philippines, you must check if the house has everything you want. Does it have the right number of bedrooms and bathrooms? Does it feel like it could be your home? You trust your instincts when you buy a home and when you partner with credible real estate agencies like Crown Asia. And like that, you trust your instincts when you shop online and choose a product you want to buy.
4. Choose a secure way for your payment options for your products.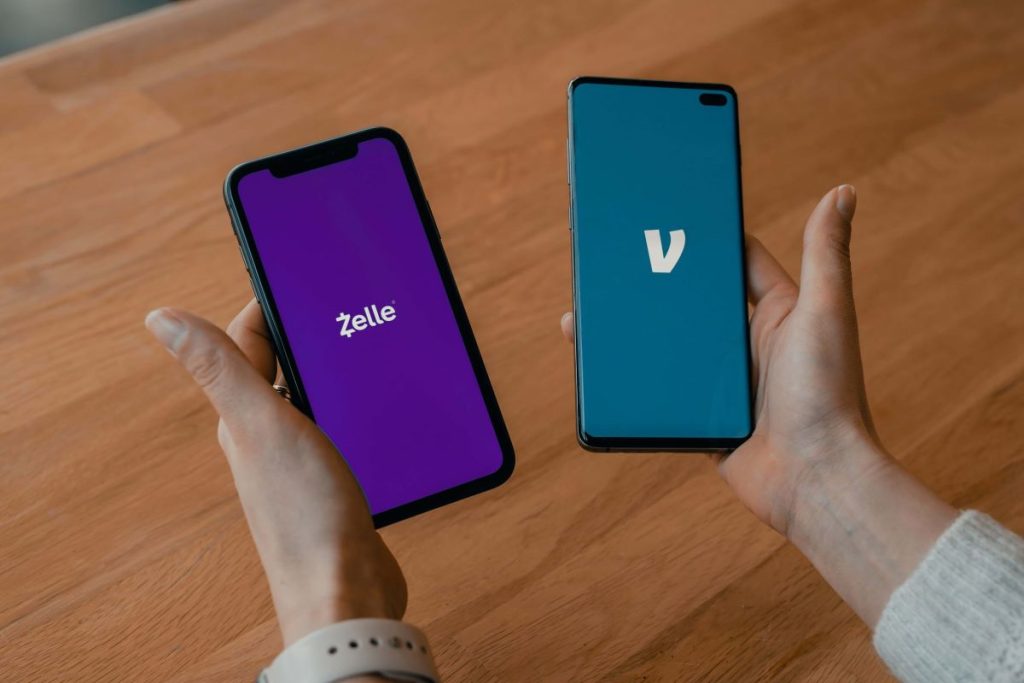 There are a lot of ways to pay for your product. To ensure your safety when online shopping, always choose a secure way of payment.
A few secure ways to pay would be by using reputable payment services such as Venmo, Payoneer, and PayPal. These services are secure because they provide extra safety. Instead of giving up your bank account information to many different shops and sellers, you only provide it to one of these trusted payment services. When paying, make sure that the Wi-Fi you use is not public. It is fully encrypted. This will help avoid thieves to steal your information when they hack public Wi-Fi hotspots.
5. Shopping online through secure sites only.
A great way to check if a shop is secure would be by checking if the shopping website is secure. Does it have a symbol of a padlock on the browser bar? This should signify the authenticity of the website. If it doesn't, it would be best not to shop on that website or pay anything to that website.
6. Overcomplicate your passwords.
We're always told not to overthink and not to overcomplicate things. But this time, it is better to, in a sense, overcomplicate your passwords. The longer the password is, the harder it is to guess. These passwords act as gatekeepers and guard your accounts and private information. If they are too predictable, it is as if you are inviting hackers to steal your information. It is advisable to use a password generator and manager to devise and keep track of your long passwords. These complicated passwords help make sure that your information is hack-proof.
7. When your products arrive, check them immediately.
Another great tip would be to check your products upon arrival. Once you've received the package, check them to make sure that you get exactly what you ordered and to ensure that the quality of the product was not compromised and it was in mint condition.
If you find that there is something wrong with the product, you may ask for a replacement or a refund by reporting it. A lot of online shops offer full refunds for products that have even the slightest of discrepancies. If the product is fake, immediately report the product.
8. Avoid links and junk mail.
Some sneaky hackers try to inject a virus into your device through links and emails. Do not open or click on any of these links or emails. The basic web threats you should be aware of include spam or junk mail and phishing.
– Spam or Junk Mail
While receiving spam in your email's inbox is common and thought to be harmless, these could hold a link that could immediately download a virus into your device. Junk mail usually includes special offers from online shops you like to visit. Ignore and do not click on any link provided.
– Phishing
Designed to look legitimate, this is to get your personal information through various platforms such as emails, texts, and social media posts. They try to lure the viewer to click on dangerous links and attachments.
What could happen if you don't ensure your safety when you shop online?
1. A hacker could get your personal information.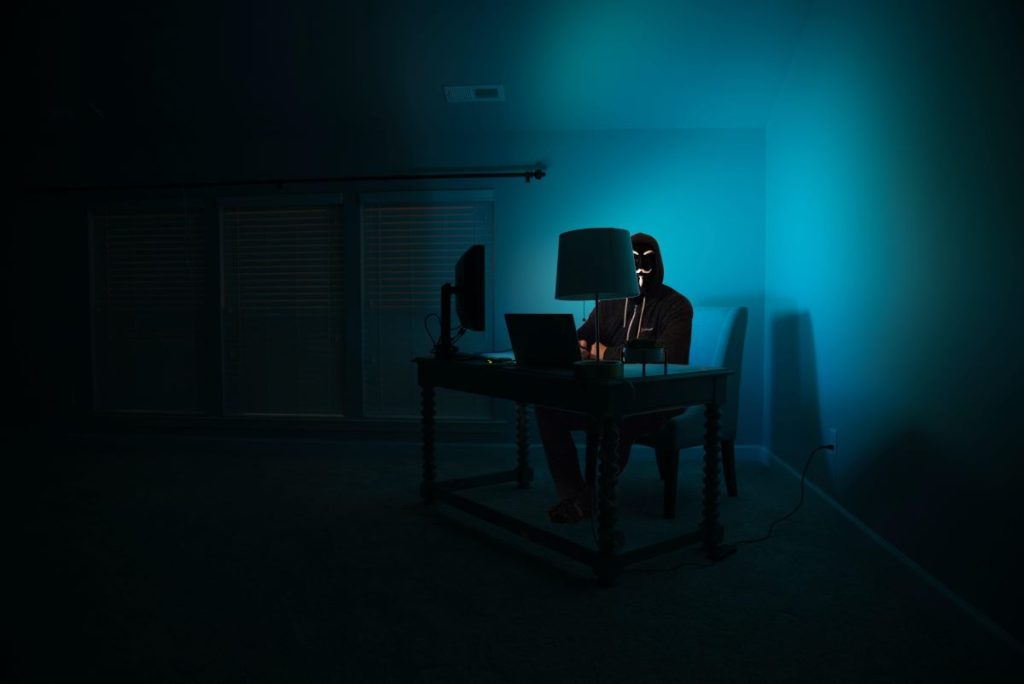 The biggest reason why we are cautious when buying online is because we do not want our personal information such as info regarding our bank accounts to be accessible to anyone and everyone. Hackers could use such personal information to serve their own purpose at the expense of your safety and your money.
2. Identity Theft
If hackers can get their hands on your personal information, they could use this information to their benefit. They could pretend to be you. When shopping online, they'll use the information and data they stole from you. They could use your credit and make large purchases or they could take out loans in your name. You'll be spending the money and they'll be benefiting from it.
3. Your data can be sold to other criminals.
Another scary and horrifying possibility would be that these hackers can sell your personal information to criminals. And these criminals will have their own agenda. Hackers profit from your stolen data by selling your information on the dark web and that is something we want to avoid.
4. What you buy might be fake!
The entire point of online shopping is to buy a product you believe will be useful for you. You have to make sure that the product works and is not fake. Otherwise, there would have been no point in buying it and that would be a waste of money. Therefore, the necessary precautions must be made and you should always use trustworthy websites.
What are some safe online shopping websites?
The safest online shopping websites include Amazon, eBay, and Etsy. These are 3 of the most popular online shopping websites out there and they are trustworthy. Amazon, for instance, has dependable delivery and customer service. There are a lot of deals you can benefit from. In the online shopping industry, Amazon is probably the largest company and everyone's biggest competitor.
When making a big purchase whether it is online or not, you must buy from a trustworthy source. For instance, if you are looking for a house for sale in the Philippines or a house for rent, it is best to partner with reliable and reputable companies such as Crown Asia to make sure that you are getting your dream house at a fair price. It is the same when you are looking for a lot for sale. You can contact Crown Asia and they will help you. You must choose always choose trustworthy websites.
FAQ Section
How do I know if a website is safe?
The best way to know if a website is safe is if it has a padlock symbol in the browser bar. It means that the site is secure and has an SSL certificate which is a digital certificate that proves the authentication of a website. This certificate also secures all your data.
Another great way to tell if a website is safe is by checking for its return policy. Reputable sites always list their return and shipping policies. Make sure to check if the shopping website has one.
What is the safest way to pay for online purchases?
The safest way to pay for online purchases would be through payment services such as PayPal and Payoneer. These third-party services protect your information. Instead of giving up your information to many different websites, you only give it up to these trusted payment services.
Another safe way to pay would be by using credit cards instead of debit cards. When you use debit cards, you are using your own savings. If you use your credit card instead, there is a maximum amount of money to be used. If whoever has stolen your info uses your card, they would be maxed out. If they use your debit card, your own money is stolen and you would have to wait until the bank reimburses the stolen money before using your card again even if the purchases are small.
Say you're buying a house but you do not know where to begin. This means you must ask for help. But how do you know the "help" isn't manipulating you? You have to ask for help from reputable people and companies and take the necessary precautions. In this example, you could ask for help from Crown Asia and they will help you find a house for sale in the Philippines or a lot for sale and at a fair price.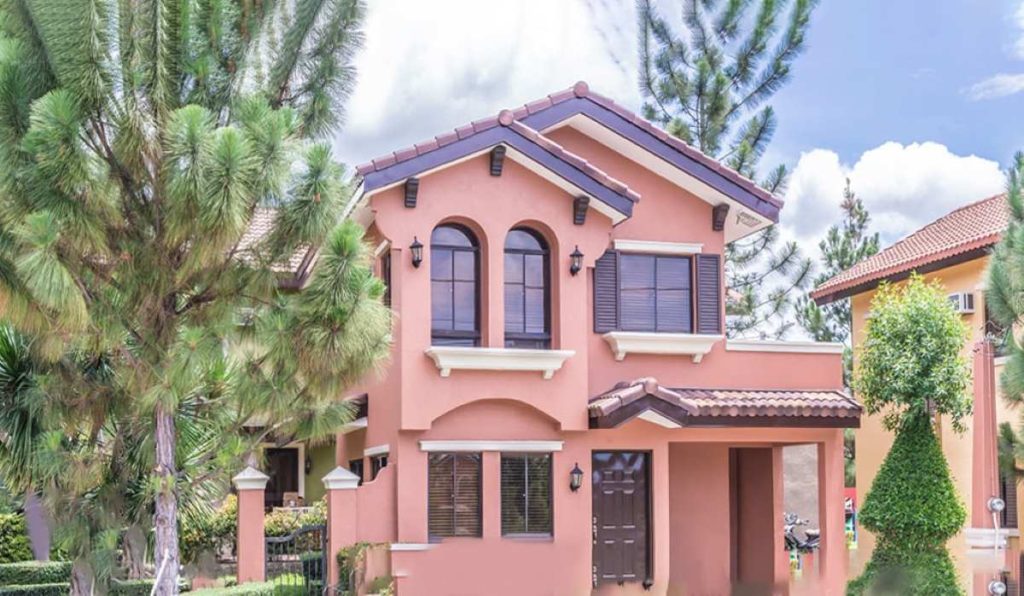 This can be likened to online shopping. Buying online is like buying while blind. You're not sure of the quality of the product or the honesty of the seller. Therefore, it is best to buy through trustworthy websites such as Amazon and Etsy. But it should not stop there. You must be on guard whenever you are online and make sure that you follow the tips we've discussed to give you a safe online shopping experience.
Related Blog: Outlet Store Shopping in Laguna