Moving homes can potentially be a stressful process filled with uncertainties and risks, especially when it comes to selecting a reliable moving company to aid in this important step. It is essential then for those eyeing to move into a house and lot for sale they're planning to invest in to first know the specific criteria that separate excellent moving companies from subpar ones.
Failing to properly vet the movers responsible for transporting one's own belongings can lead to minor annoyances and at worst, significant issues that can result in major setbacks to one's finances and time. Inexperienced movers may accidentally damage furniture at any step during the moving process due to clumsy handling and improper storage during transportation. A shady and unprofessional moving company may also have employees that might commit theft against their customers, particularly if they're affluent.
To prevent any potential dilemmas and to make moving much easier, below are three things that one should consider when it comes to choosing the perfect moving services partner.
Select a Leading Moving Company with a Good Reputation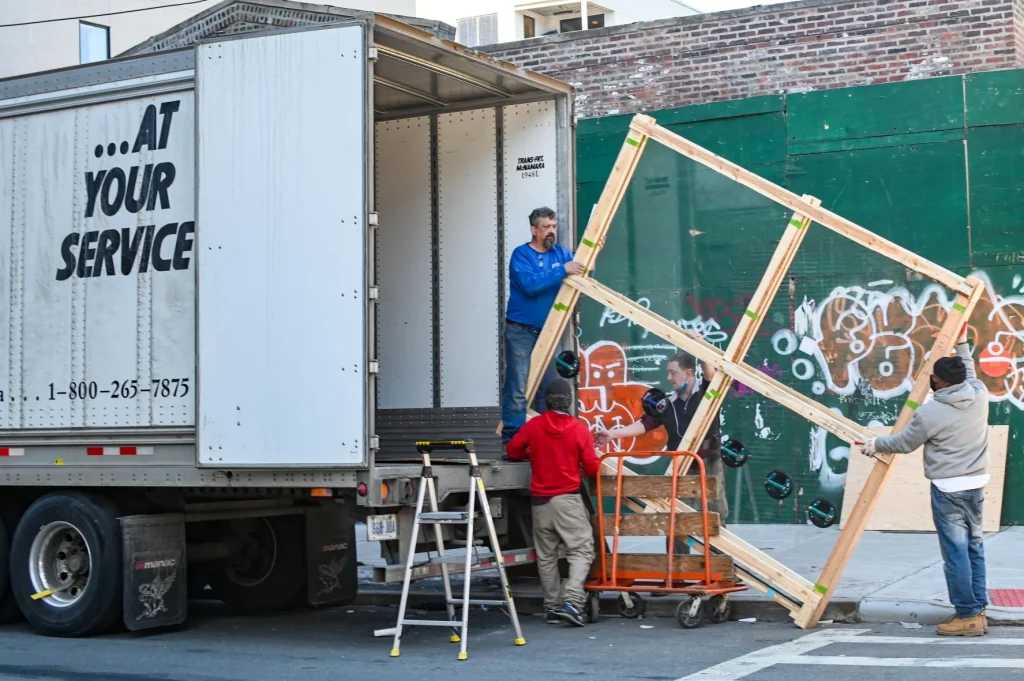 When it comes to reliability, well-known moving services are more likely to be perceived as dependable due to steadily accruing reviews from customers compared to obscure companies. Doing a brief check on the public perception of a potential moving company, either online or through word of mouth can provide a decent first impression on whether or not their services are acceptable to one's liking.
A moving company with an online presence can make assessing them much easier, especially if they have their own website or a dedicated page on a major social media platform such as Facebook. Customers can take advantage of this by looking into the reviews and concerns made by previous clients on their service, allowing them to make their own decision on whether or not to rely on them in the future. Hearing first-hand accounts about the moving experience of people who have used a company's services is also much more reliable, and can support finalizing one's decision after some deliberation.
One excellent example of a leading moving company utilizing the convenience provided by social media is JRayala Trucking Services, an award-winning company based in Metro Manila which not only has a large following on its Facebook page but its own website and YouTube channel as well.
Hire from Moving Services which Employ Professionals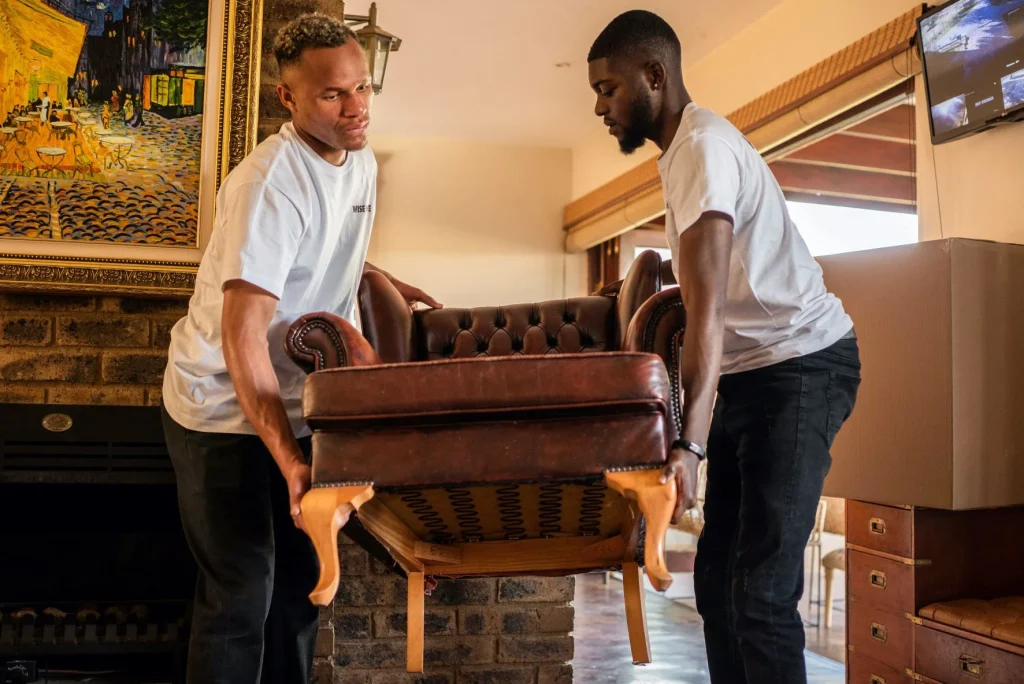 Another excellent hallmark that separates the best local movers from the rest is their employees, which can single-handedly dictate how well the moving experience would be for the customers. Moving services with teams of professionals can ensure that dealing with the moving process to a new home would be stress-free and timely.
Trustworthy moving experts would be able to know how to handle fragile household goods while also being able to formulate efficient storage solutions to occupy as much space as possible in their trucks for other items. Aside from careful handling of one's precious belongings, quality movers are known to aid their customers in unpacking their stuff, especially in more tedious tasks such as furniture assembly. The reputation of how the employees of moving services operate can also be assessed based on the reviews of previous clients, allowing one to decide if they are the right service for them.
DGJP, a Dasmariñas-based moving service, has been confirmed by many satisfied clients to have courteous and skillful staff, capable of being punctual when it comes to their packing and delivery of personal belongings at any point in Cavite.
Assess the Quality of the Moving Trucks if Possible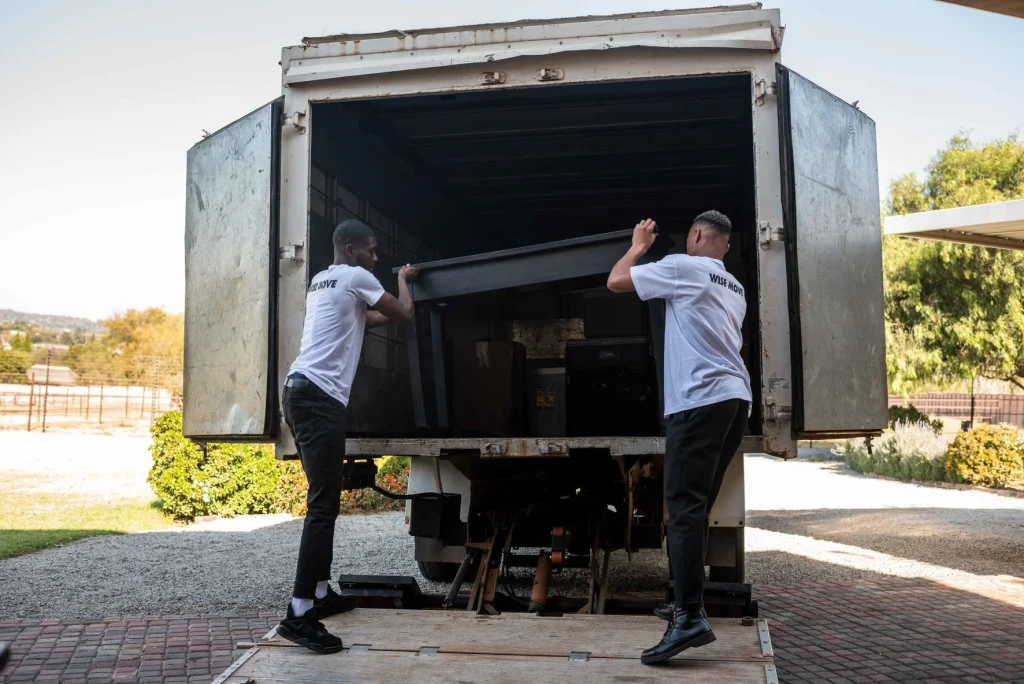 If there is another variable to consider for those seeking to employ either local or long-distance movers, it would be the condition of the trucks they drive. In addition to that, additional security features such as in-built GPS trackers can go a long way in dissuading any worries of potential mismanagement of one's items.
Moving services that continually keep up to date with the best moving trucks available for business purposes is a surefire indicator of the quality of their services. A modern truck would possess better features for easier travel from one location to another, such as being made of sturdier materials for transporting heavier goods, to have installed the latest navigational software to avoid getting lost while also keeping track of the vehicle in case of emergencies. Older companies that may not have access to such advances but would continually maintain their vehicles to their most optimal state can also be categorized among some of the best movers out there in the market.
For those looking for a company that uses only the best truck units in their business, consider RF Colico Trading, which possesses excellent vehicles that are not only well-maintained but are also equipped with GPS anti-theft to ensure the security of their customer's valuables.
In conclusion, moving to a new house is the beginning of an unpredictable yet exciting life, and finding the ideal moving service is essential for making that first step all the more bearable. One must look for movers that are not only reputable based on the feedback from past customers but are also employing professionals while utilizing only the best and or well-kept trucks as well.
Upon figuring out a moving company to refer to in the future, one should have already chosen a new home to move into, but for those still looking for that perfect house and lot for sale in Laguna, Crown Asia's La Marea has a wide range of domestic properties to choose from.
An Italian-inspired gated community found in San Pedro, La Marea offers a serene permanent getaway from the hassle of city living to their current and future homeowners while still giving them access to major urban centers such as Metro Manila and Makati City. La Marea not only boasts a collection of excellent amenities that come with every Crown Asia project, but its location also makes traveling to commercial centers such as Paseo De Santa Rosa, Solenad, and Vista Mall Santa Rosa an easy matter. With the continuing growth of Santa Rosa as an industry giant, investors looking to make their next financial decision to buy domestic real estate may find the many house and lot for sale in La Marea to be enticing long-term investments.
When looking for the perfect Laguna home to move into with the family, why not choose La Marea as the first choice?
Related Blog: Tips for Packing Up to Make Moving Out Easy and Hassle Free