Halloween is just around the corner and you might be feeling in the mood for some thriller shows and films. Good thing Netflix has a variety of classic and new thriller shows that will give you the right amount of rush and excitement.
Here Is a List of Some of the Best Thriller Films and Shows on the Netflix Streaming App That You Can Watch in the Comforts of Your Condo in Bacoor:
1. Squid Game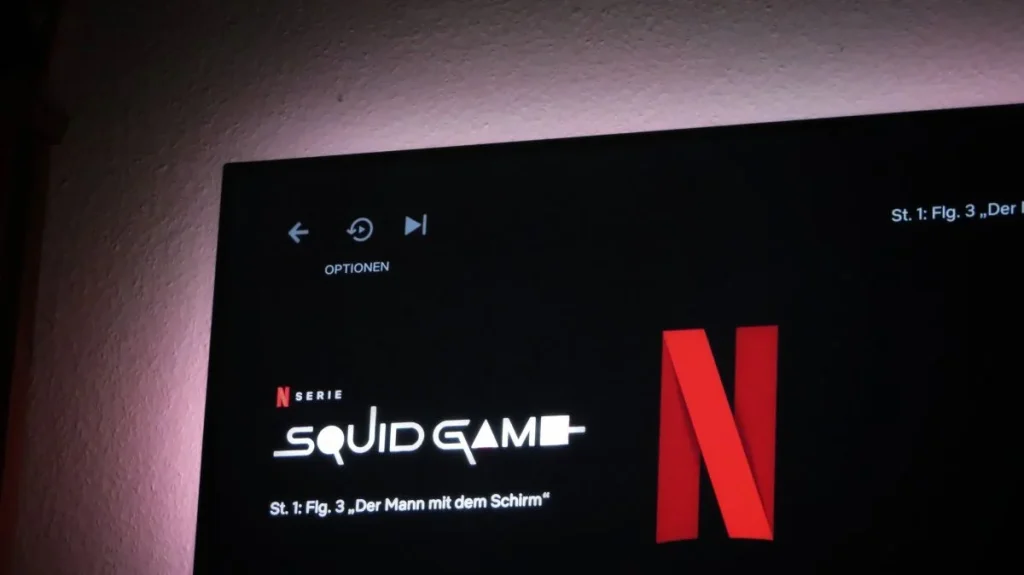 Squid Game is a popular South Korean drama thriller series that premiered on Netflix last September 17, 2021. Squid Game is expected to take the most streamed show of Netflix, which is currently placed by Bridgerton. This survival thriller show revolved around the lives of debt-ridden people in South Korea who are lured to play children's games. All 456 players are put to the test to survive alone, in teams, and in pairs, and friendship and trust are definitely tested. Squid Game is a sensational hit for its striking visuals, strong performances, and its take on human nature towards survival and capitalism. This 9-episode series will definitely keep you hooked all throughout.
2. Alice in Borderland
Alice in Borderland is a Japanese science fiction thriller series that aired on December 10, 2021. The title is a play on Alice in Wonderland and just like Alice, players in the show are transported to a parallel universe of Tokyo. The protagonist, Arisu, is a gamer who finds himself along with his friends in this abandoned version of Tokyo and is forced to play dangerous games in order to survive. The difficulty of these games are determined through the playing cards. After surviving a game, the players receive visas which extend the more they compete. On the other hand, if their visas expire, the players are executed by red lasers through the sky.
If you enjoyed watching Squid Game, you will definitely love this darker dystopian series. Alice in Borderland was received well by viewers and was immediately renewed for a second season.
3. You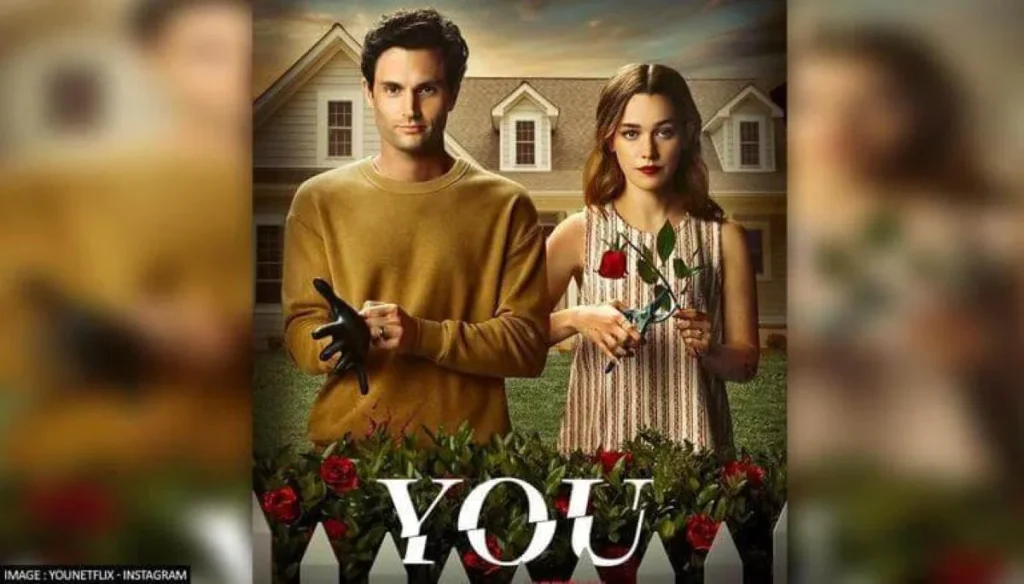 You is a psychological crime thriller that starts out with an easygoing rom-com vibe and slowly turns into a satirical tragedy as we see the protagonist, Joe, portray his narcissistic, stalker, and murderous self. The series greatly shows viewers the dangers of social media and toxic masculinity. It will definitely leave you feeling disturbed as the show paints Joe in a light that makes you feel sympathetic toward him. Nevertheless, this series is addictive.
You first aired in 2018 and was followed by a second installment in 2019. You Season 3 aired on October 15, 2021 on Netflix.
4. The Promised Neverland
Based on the popular manga of the same name, The Promised Neverland is about young orphans living in a loving and caring home at Grace Field House. However, everything turns dark when three of the oldest and gifted children find out that they are being raised as food for demonic creatures. Can you imagine a more horrifying reality as a child? The Promised Neverland breaks the stigma that anime films are 'for kids' with its stunning dark visuals and sinister atmosphere that would surely leave shivers down your spine. Not only will this series leave you at the edge of your seat, but it will also break your heart.
Season 1 first aired in 2021 and was soon followed by Season 2 this March 2021.
5. Mr. Robot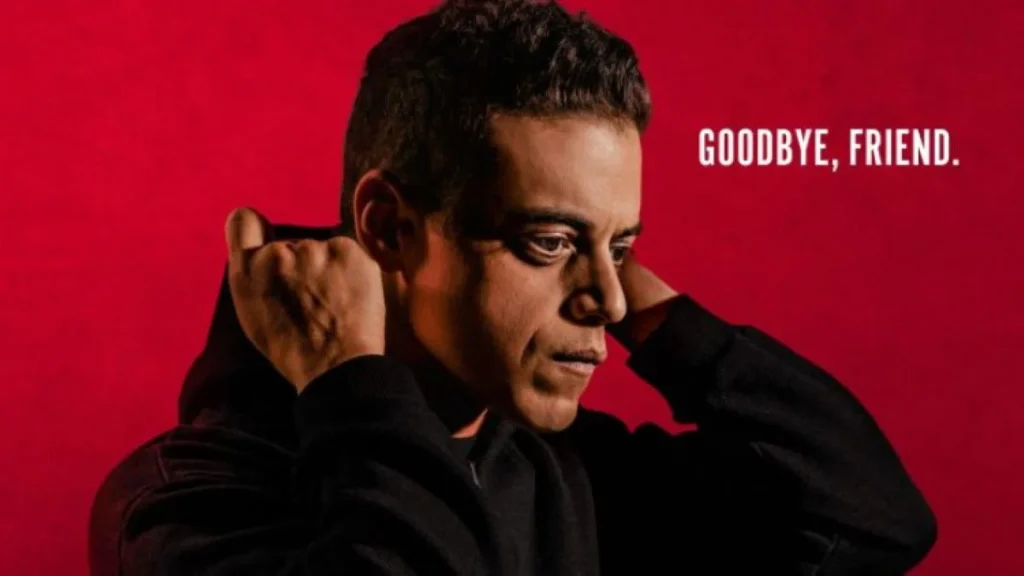 Photo taken from deadline.com 
Mr. Robot is an American thriller series about a cybersecurity engineer and vigilante hacker dealing with social anxiety disorder, dissociative identity disorder, drug abuse, and clinical depression. What makes this series interesting is that the main lead, Elliot, joins a group of hackers with the goal of cancelling consumer debt. Mr. Robot won the Golden Glove for Best Television Series in the Drama category in 2016. The use of creative mediums that heightened the viewing experience for Mr. Robot makes it this generation's masterpiece.
Mr. Robot aired in 2015 and has 4 installments.
6. The Devil All The Time
The Devil All the Time is an American psychological thriller film that aired in September 2020 with a star-studded cast. It showcases the grim and grotesque multigenerational story of sons with PTSD and trauma, heavily impacted by murder and violence in America. It also tackles the reality of how religious faith and evil often intertwine as priests, pastors, and other clergymen commit heinous crimes.
The Devil All The Time received mixed reviews by critics, and controversial films like these must definitely be on your watch list.
7. Forgotten
Forgotten is a South Korean psychological thriller and mystery film that premiered in November 2017. The film revolves around a young man who moves to a new house with his family, but things don't seem right when his brother gets abducted. The young man tries to uncover the truth about his brother's abduction but he discovers something else entirely. What makes this film truly unforgettable is its tragic and unexpected plot twist. The way it was narrated made you believe one thing, when in fact it was the other- thus making the viewers feel like a fool. Forgotten is a perfect film to give you the right amount of chills and scare for this Halloween season.
Enjoy your Binge-watching in Meridian, a Condo in Bacoor by Crown Asia
Tucked in a suburban address, The Meridian is strategically located in Bacoor, Cavite only 3 minutes away from the highly commercialized Aguinaldo Highway and 5 minutes from Molino Boulevard. The Meridian is a 5-hectare modern contemporary midrise condominium development by Crown Asia. This beautiful condo in Bacoor also offers resort-inspired amenities perfect for sports and recreational activities.
The Meridian offers spacious near-ready for occupancy 1-Bedroom (30 sqm) and 2-Bedroom (40 sqm, 42.60 sqm) perfect for a comfortable and relaxing Netflix marathon. The Meridian's condo units are also Smart Home Automation Ready.
Related Blog: Netflix Shows to Binge Watch in your Condo in Bacoor