Lockdown – now one of the official 2020 words of the year, was undoubtedly daunting when speculations of it started to spread back in March. You can probably remember when the concept started as uncertainties exchanged in your office, between coffee breaks and packing-up farewells. Images of barricaded thoroughfares, closed-up shops, economic unrest, safety protocols, and compromised site visits came to mind. An unexpected end to the fast-paced workplace culture that you once looked forward to and prepared for when everything was still normal was put in place.
Fears about the lockdown were mostly in parallel with the global standstill. Will all of your investments for the future or plans for career advancement come to a halt as well? Will you be really stuck inside your homes for who knows how long, watching the spectacles from your phones while awaiting COVID-19 test results and vaccines?
Filipinos, of course, would not let the long days of the lockdown just revolve around watching precious calendar days get crossed out. Filipinos are motivated when they finally see how all their hard work brings them closer to the lifestyle they always dreamed of, especially if it involves finally purchasing that premium condo or house and lot in one of Makati's upscale properties. For many who have endeavored to achieve progress in their lives and the lives of people around them, seeing concrete evidence of growth may most likely be just among the tiny victories than can give them further motivation.
As many millennials had realized early on, the easiest way to set up this daily reminder of growth was, simply, to care for a growing plant.
The general rule is simple – water it regularly, give it enough fresh air and sunshine. Attach any amount of emotional significance to it as you carry out this daily routine. That tiny pot of earth and greenery inside your studio condominiums like a symbol of hope, that there is still a bright side after this pandemic.
Crown Asia lists down a few types of plants that you can consider in starting your gardening hobby. Stay tuned until the end of the article for a unique habit you can try with your plant babies that could also help keep your mental health in shape!
Here are some of the best indoor plants in the market that you can put in a special place in your Crown Asia home:
Basil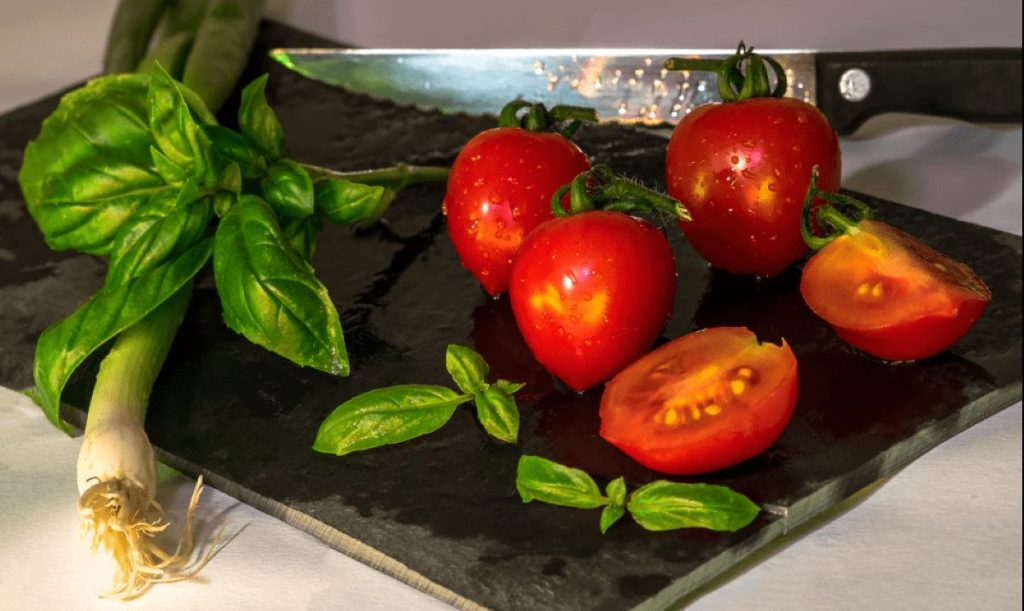 Basil is undoubtedly one of the most common herbs that many restaurants hold dear to their recipes. Think pesto pasta, Caprese salad, pizzas, salmon. Even a simple morning omelet can feel gourmet with this versatile herb!
Propagation
Basil is easier to grow from stem cuttings than from seeds. Snip a cluster of unflowered leaves, and prune the stem until it is leafless for roughly 10-centimeters. Place the stems in a container of water. Change this water regularly every few days, and when you see root growth of about two to five inches, you can transplant the basil in moist potting soil. Kathee from Gardening Know How advises that this propagation from cutting to soil transplanting can take from two to four weeks.
Care
Once planted in soil, Glo from Urban Gardening Mom advises exposing the plants to as much sunlight as possible. Even though basil can thrive in partial shade, at least 6 hours of sunlight is optimal for larger leaves and bushier foliage.
Mint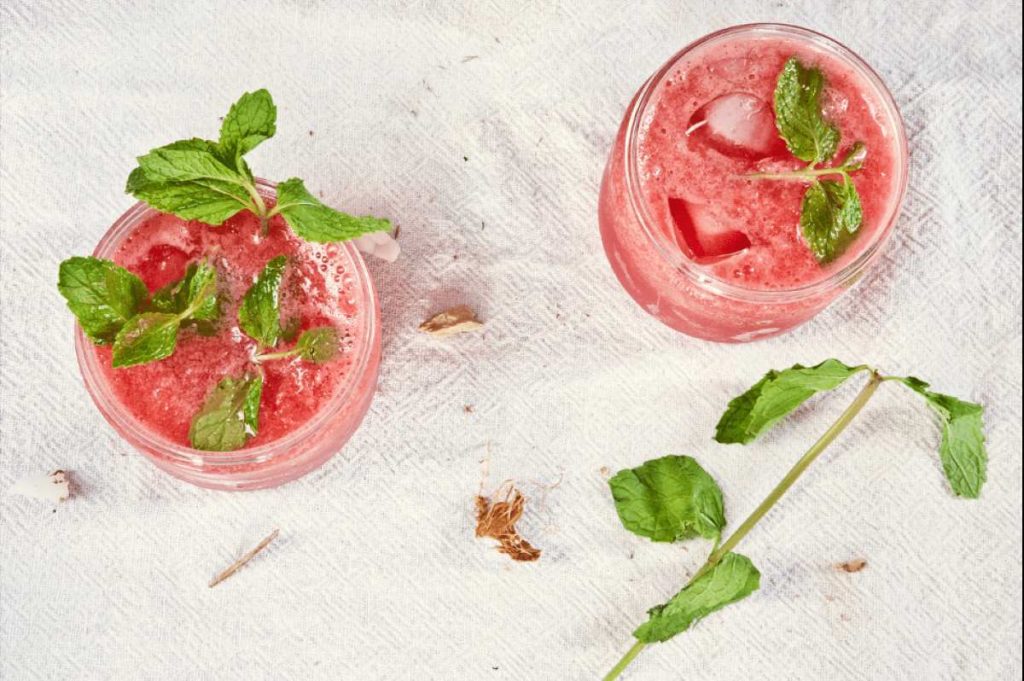 Mint is more than an ice cream flavor as divisive as the "pineapples on pizza" argument. Its sharp freshness and sweet scent makes it a unique addition to meat dishes, salads, and even drinks. Its strong aroma also repels garden pests such as fleas and mosquitos, so your little garden plants will surely be unharmed.
Propagation
Similar to basil, mint can be quickly regrown from mint stems and roots. Simply snip a cluster of healthy, unflowered mint leaves, and prune the stem until it is leafless for about 15 centimeters. Dip these stems in water, and let them grow long roots. After two weeks, you can transplant them in moist potting soil. Make sure that the soil is tightly packed around the roots.
Care
Mint grows like a weed in the garden – its long stems, called "runners", bury roots in every patch of soil they can reach. It is best to plant these aromatic plants in deep- to medium-sized pots of about 10-12 inches deep, so its roots will not escape the pot's drainage holes and cause unwanted root spread. Mint thrives in both sun and shade, as long as the soil is kept moist. Young leaves have more flavor than old ones, so make sure to harvest and prune them often!
Lemongrass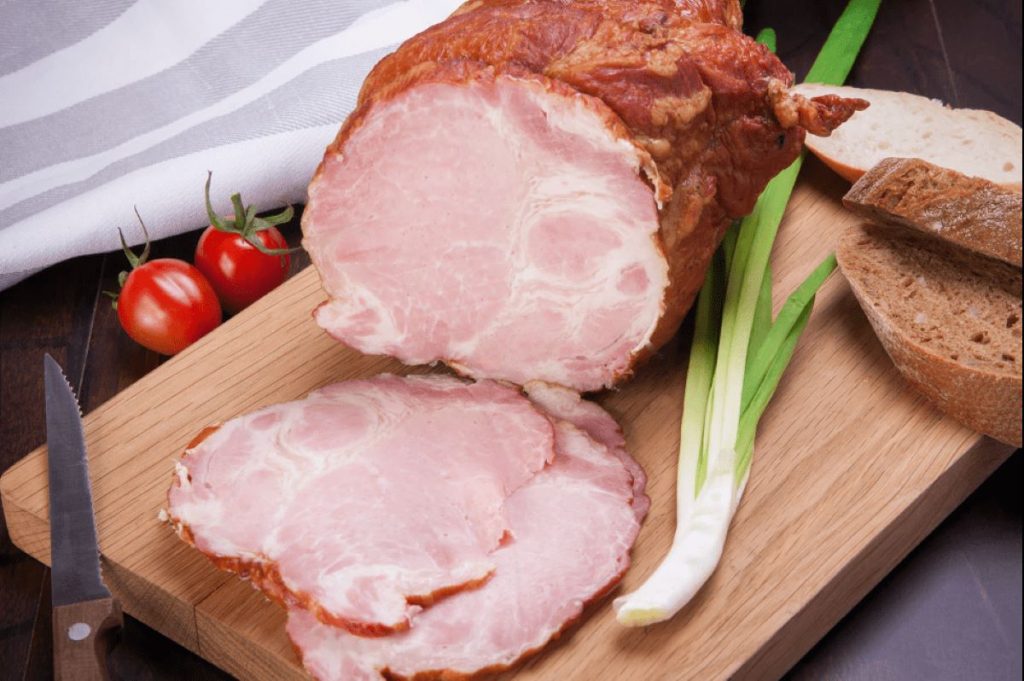 Take Asian cuisine to your kitchen with this staple herb. Lemongrass, or tanglad in Filipino, is loaded with several health benefits when prepared as a tea. Its popularity as a flavor in chicken dishes also makes it a wonderful gift to organic-loving relatives and friends.
Propagation
Lemongrass is arguably among the easiest to prepare for propagation. You can already use fresh stalks bought directly from the grocery! Simply snip off about two inches from the base of a firm and green stalk, and plant them in moist soil. Lemongrass roots grow quickly and can break small containers, so make sure to get a five-gallon drainage pot that is at least two feet across.
Care
Lemongrass needs plenty of sunlight to grow, lest its leaves turn brown and dehydrated. Water and mist your lemongrass every other day. Harvesting it frequently will also encourage new growth and keep the grass pruned in optimal indoor size.
Snake Plant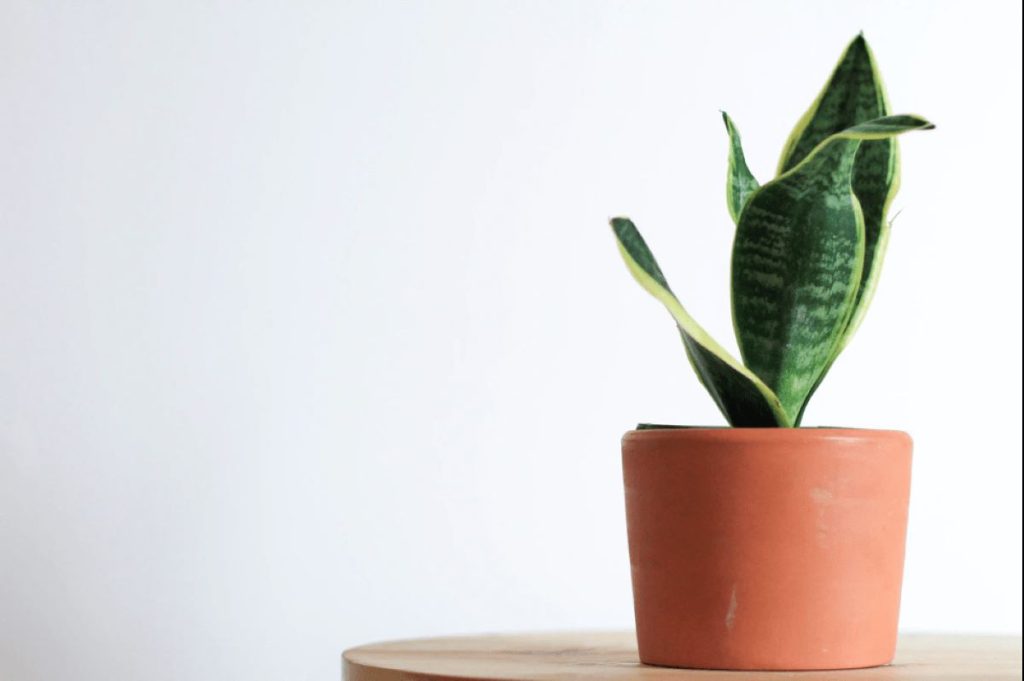 If you have already spent some time looking around this topic about indestructible plants that newbie plant-owners can grow even indoors, you have most likely read about the snake plant. Its leaves can grow up to four feet in height – perfect for adding a touch of foliage to any unused corner of your premium condo.
Propagation
Each of the long leaves can be repotted to grow a new snake plant. Just make sure to include some roots when dividing from the main plant cleanly with a knife.
Care
The snake plant is perfect for young families and professionals, especially those whose priorities do not cycle daily. Snake plants are built to weather dry soil, so you do not need to get stressed if ever you fell out of your watering routine. Just make sure that your plants are kept in a well-lit area with indirect sunlight, and are watered every two to four weeks.
Spider Plant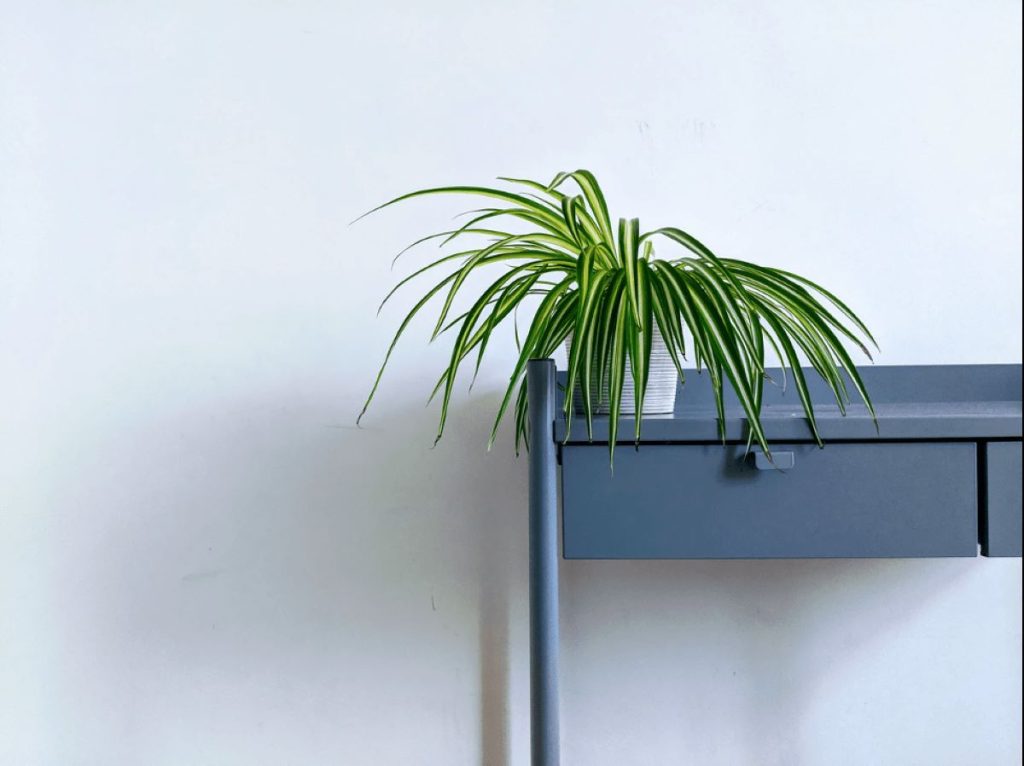 Smaller but just as hardy as the snake plant, the spider plant is a perfect addition to livening up your work-from-home setup. Its drooping leaves that spill from its tiny pot make for an Instagram-worthy desktop aesthetic, and you can also use it as props for other indoor photoshoots too!
Propagation
Notably, the spider plant is called "mala madre" meaning "bad mother" in Puerto Rico. This is because mature spider plants will occasionally shoot out long stems with small rooting plantlets, called "spiderettes", at the ends. Like a mother letting teenagers live on their own, these spiderettes can grow into new spider plants and continue the generation.
There are three ways that spider plants can be propagated. After snipping the spiderette close to the mature plant's stem, it can be potted in damp soil or kept moist with a damp towel. You can also submerge the rooting end in water until the leaves grow into a size that is perfect for repotting.
Care
Because of the spider plants' consistent leafiness at any stage of growth, they are great as table ornaments for your office desk or dining area. Placing them in a room with bright or moderate sunlight will encourage them to grow. You only need to water them once a week – overwatering or soggy soil will cause its roots to rot!
Pruning the spiderettes and excess foliage is necessary to keep the plant healthy, as not doing so would use up much of the mature plant's energy. Feel free to give these cute potted spiderettes as gifts to other nature-loving friends!
Orchids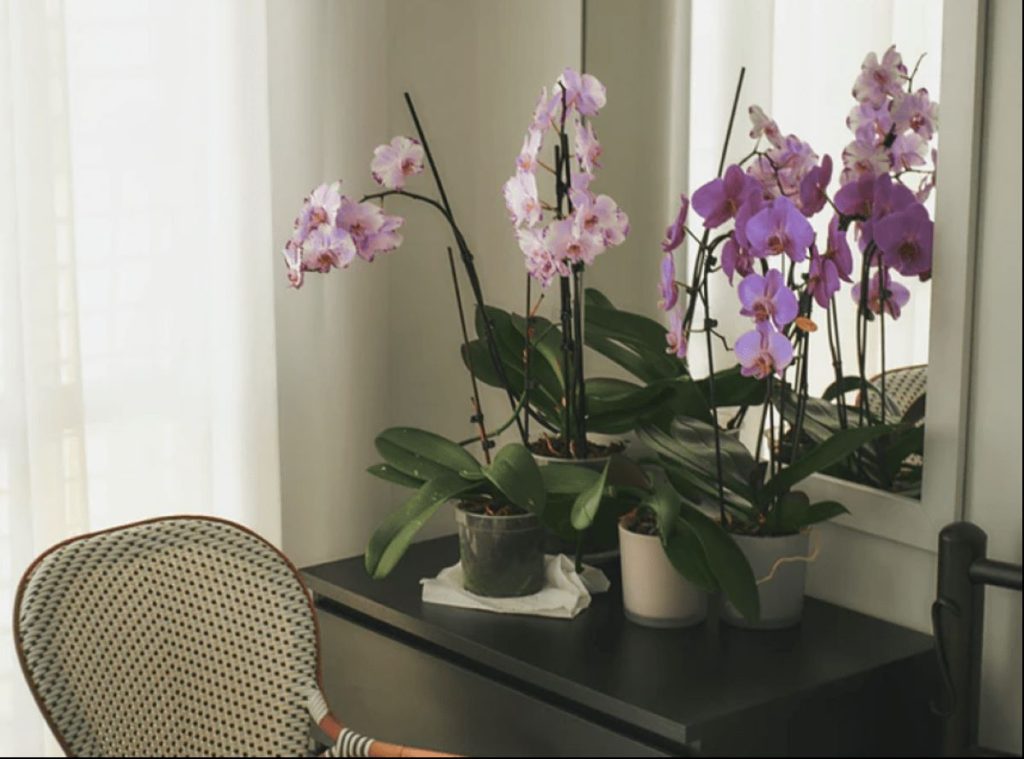 If there is a plant that comes with a well-supported local community that offers 360-degree expert advice on its propagation, varieties, and other scientific details, it is the orchid. The hundreds upon thousands of species and hybrids of orchids are thoroughly researched and promoted even in our country. The Philippine Orchid Society, a nonprofit organization housed in Quezon City, regularly conducts gardening bazaars and information campaigns to encourage more people to take up this greening habit.
Propagation
Researchers and enthusiasts for orchid propagation discovered a unique way to ensure that orchids can grow into the colorful blooms that they are known for. Similar to the spider plant, a baby orchid called "Keiki", which is Hawaiian for "little child", appears on the stem of a mature orchid.
Keiki paste is made of plant hormones that supply baby orchids with the needed nutrients for growth. But growing young orchids to full maturity requires a bit more plant-breeding skill than most beginners can teach themselves on the internet with, so it is probably best to purchase full-grown ones instead. After all, there are so many orchids in varying colors and shapes, to suit the spaces you would like to spruce up in your home.
Care
Keep your orchids in a shaded environment away from direct sunlight, to avoid scorching the leaves. Some varieties require minimal watering (once a week), while others need a bit more. Avoid wetting the crown and leaves.
Extra tip
Your store-bought orchid flowers may die and fall off, but as long as the leaves near the base do not wilt, do not fret! It means that the plant is preparing to make new flowers. Snip off the stem right below the first bloom and continue watering it as usual. When Keiki has developed at least three leaves and has roots of about five to seven centimeters, you will know when they are ready for repotting.
Peace Lily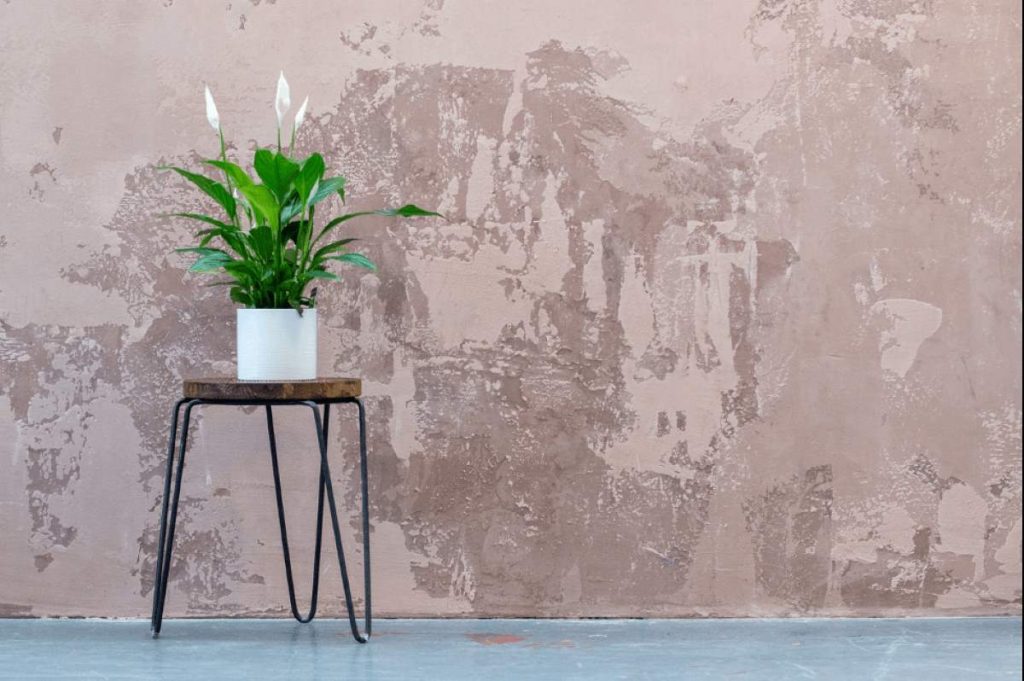 You have most likely encountered a peace lily in your office or reception area. Peace lilies brighten up any living space with their "flowers": a striking white leaf that hoods over the actual spiky flower, and also does a great job at cleaning the air of any room they are placed in. Its glossy foliage also adds a touch of elegance to your home.
Propagation
The best way to grow your peace lily is not through stem cuttings like the basil or lemongrass. Because peace lilies can crowd the pot that it grew in, the ideal method of propagation is by uprooting a full-grown peace lily, untangling its roots carefully, and taking out a bunch of leafy and well-rooted stems to be repotted.
Care
Perhaps one big reason for peace lilies to be so popular in offices is that they require very little maintenance. Although tolerant of short, dry periods, they grow best in moist soil and out of direct sunlight. Misting the leaves, placing them in a well-lit room, and keeping them away from the AC is a great way to keep your peace lilies healthy. Fair warning though – peace lilies are sensitive to overwatering!
Extra tip
To get your peace lily to grow those bright, familiar flowers, place your plant in a more brightly-lit space while avoiding direct sunlight.
Final Thoughts
Caring for your plants may seem like another responsibility to add to your growing pile of work-from-home tasks, but it is one that displays the fruit of your labor right before your very eyes. As promised, here is the unique gardening habit that reminds you of just that – keeping a plant diary.
A plant diary does not even need to be composed of journal-esque paragraphs. Think elementary Science – with charts to track amounts of water or the number of leaves and flowers, or hand-drawn illustrations and measurements that detail its growth. Going back to this level of basic may seem ridiculous for someone who is already on a certain career trajectory, but honestly, the pandemic essentially taught us that there can be many things worth unwiring from our busy minds. Remembering small wins – even wins such as "My mint sprig had grown new leaves!" or "Finally had my peace lily's third bloom!" – can give you a sense of accomplishment that is irreplaceably motivating.
The global standstill, although characterized by many fears, also helped us to be more aware of the routines that used to keep us so busy. Take your indoor beautification a step further by including simple routines in your everyday self-care habits.
Watch the video version of this blog:

Related Blog : Plantita 101: Plant Ideas to Add Luxury to Your Home