Updated as of March 9, 2023
Moving into your newly bought house and lot for sale can be exciting, especially when you have a blank canvas, that is your house, to fill with your personality. From personalizing and adding more floor space by moving a few things in the layout, to the interior design themes of modern, minimalism, bohemian, or vintage.
With a house being a family home, its design is mostly a combination of what everyone wants — a compromise, as you would call it — where every person has a piece of what is there on the art design on the walls, the photos, and vase on the counters, and their special chair in the living room, the bedroom is yours, and yours alone, to personalize with your own aesthetics. While modern and luxurious design ideas often tell you that you need to have a sitting area, a small office, or a king-size bed in your bedroom, don't forget that the bedroom's main function is to be a place to rest and recharge. And you don't have to do much to create a beautiful space to do so.
A bedroom is more than just a sleep space for you to go to after a long day of work or school, it is a sanctuary that you can go to whenever you want some peace, a place where you can be yourself. It is a space where you can find tranquility in solitude, where you can do your hobbies, or explore new things. It is a space where you can express your personality. If you notice it, the bedroom is the space in your home that has a different color from the house's main paint theme. Some houses with neutral tones have bedrooms with bright or dark paint colors. Walls with accented designs could be the focal point of the room.
Whether it is the master bedroom, a small bedroom, a primary bedroom, or even a guest room, it is important to have your own sanctuary where you can have peace of mind. While it is an exciting venture, to have a large, blank canvas is intimidating. With how Tiktok and Pinterest are showing the ideal bedroom setup, it seems scary to "get it wrong".
So, to help you out, here are some design-savvy ways of styling bedrooms that looked like it is done by an interior designer: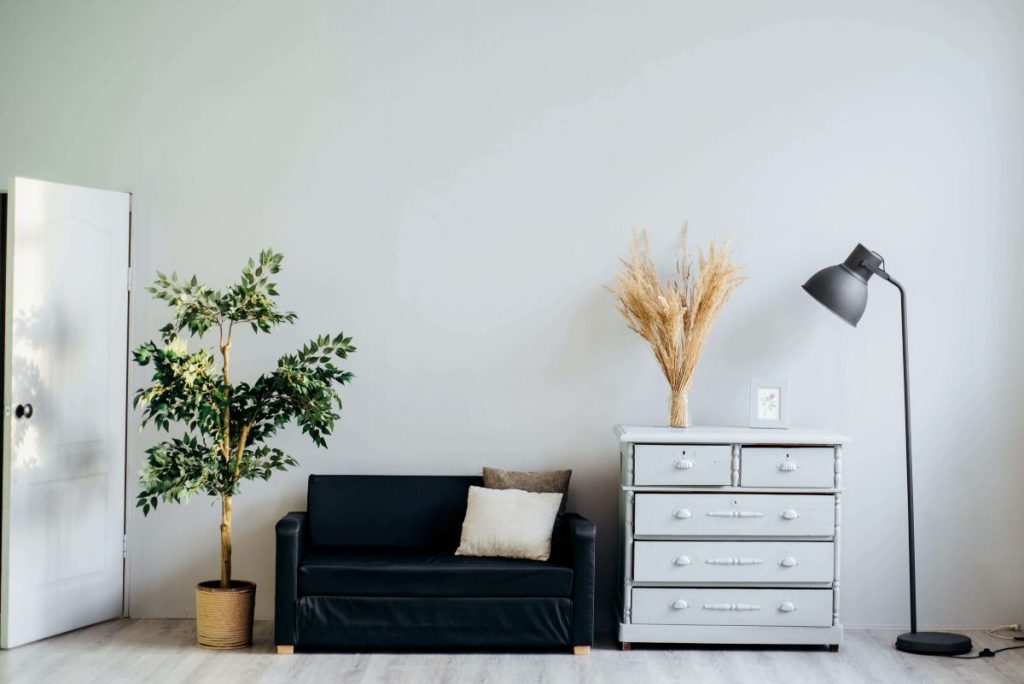 Pick a Theme That You Are Truly Passionate About and Apply it to Your Bedroom Furniture
These days, more and more people wish to convert their room into a certain aesthetic that reflects their personality. There are different types of aesthetic "cores" that are used for, not only in fashion but in design as well. There is:
Indie Room
Cottagecore Room
Soft Girl Room
Grunge Room
Witch Room
Galaxy Room
Artist Room
Anime Room
Boho Room; and
Dark Academia Room
These themes are different in any way but it all serves a single purpose: to be in your comfort zone. To be the physical expression of your personality. Modern bedroom design today can be seen following these aesthetic cores or other themes that were not mentioned. Dark Academia rooms are often associated with literature, a tidy room with books about literature. Cottagecore Room has more natural light, neutral colors, and a bright accent chair. You can find LED strip lights with Witch Room-themed rooms, with dark paint color walls.
The themes shown are simply examples, so you can always follow your own aesthetics that fit you. There are simpler themes, and most of the time uncomplicated aesthetic works!
Watch the video version of this blog right here:
Make Your Bedroom Design More Spacious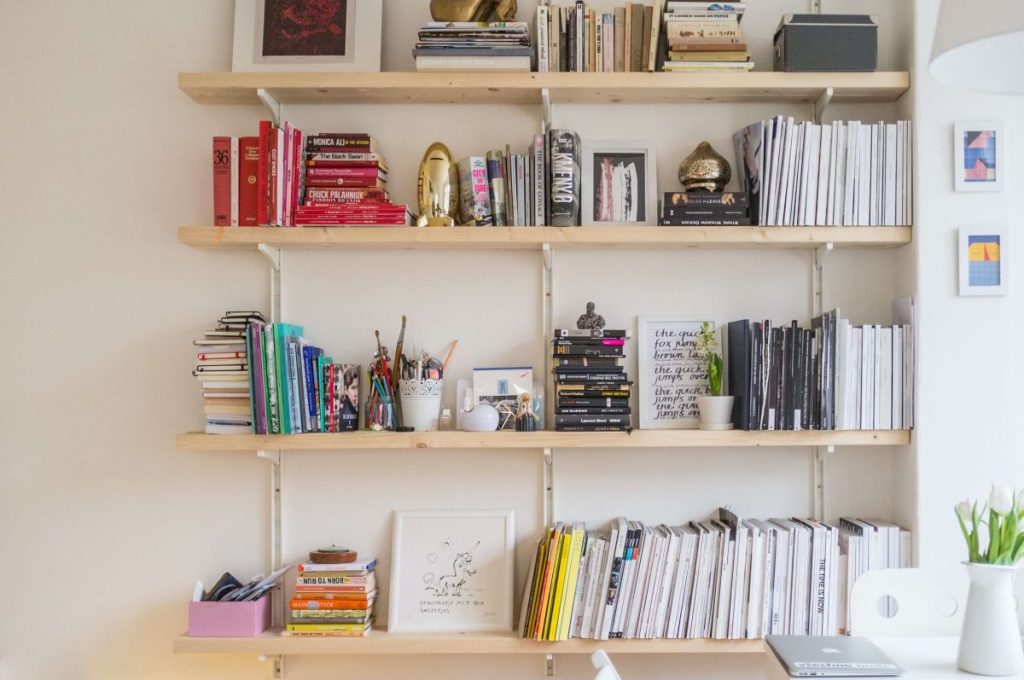 There are things you can do to make your room feel more spacious and less cramped! Try to make use of the corner's vertical space by putting a tall shelf for your collections, or put bunk beds — if you're sharing a room with someone — to free up some space.
Just as you think that putting all your furniture against the walls will free up spaces, it is the complete opposite. Pull furniture away from the wall to create the illusion of spaciousness. It would also be pleasing to the eye as it gives the illusion of a free space and not a cramped space.
Color Code Your Shelves to Create the Look of the Structure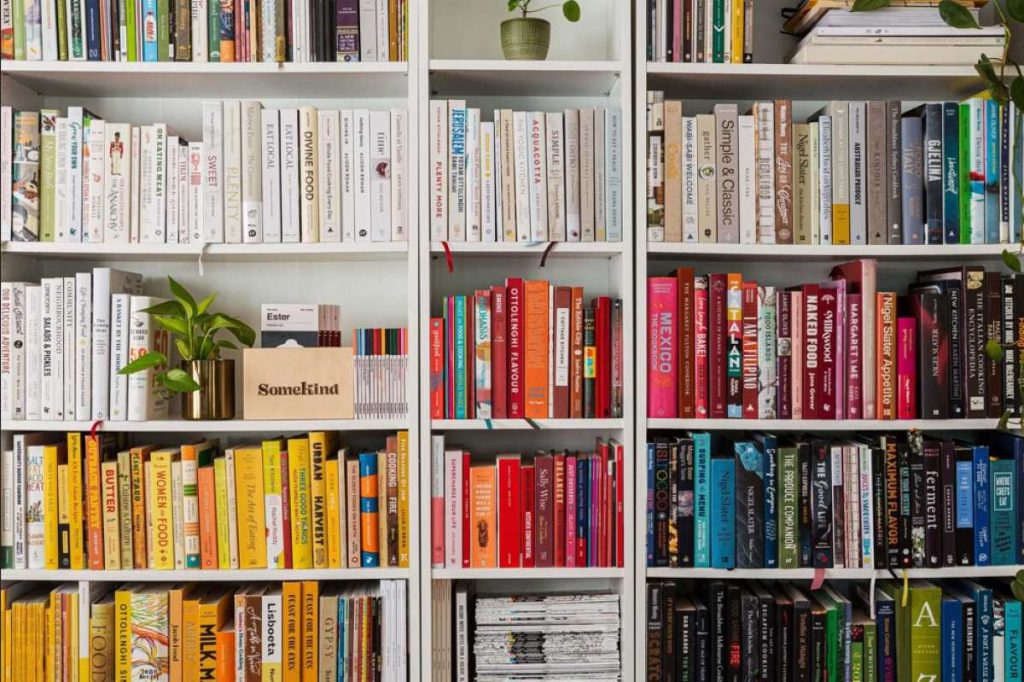 Whether it's with the size or color or type, anything that makes a group of smaller items look intentionally arranged will make it more streamlined in style and design. You would be surprised how. The accent pieces in the room use color palettes and patterns.
Make Use of Hidden Storage and Multi-Purpose Items
Maximize your space by adding some creativity! Make use of hidden storage and multi-purpose items to make your room more functional while still being spacious.
Use Dramatic Art Pieces and Stunning Headboard Feature Wall Art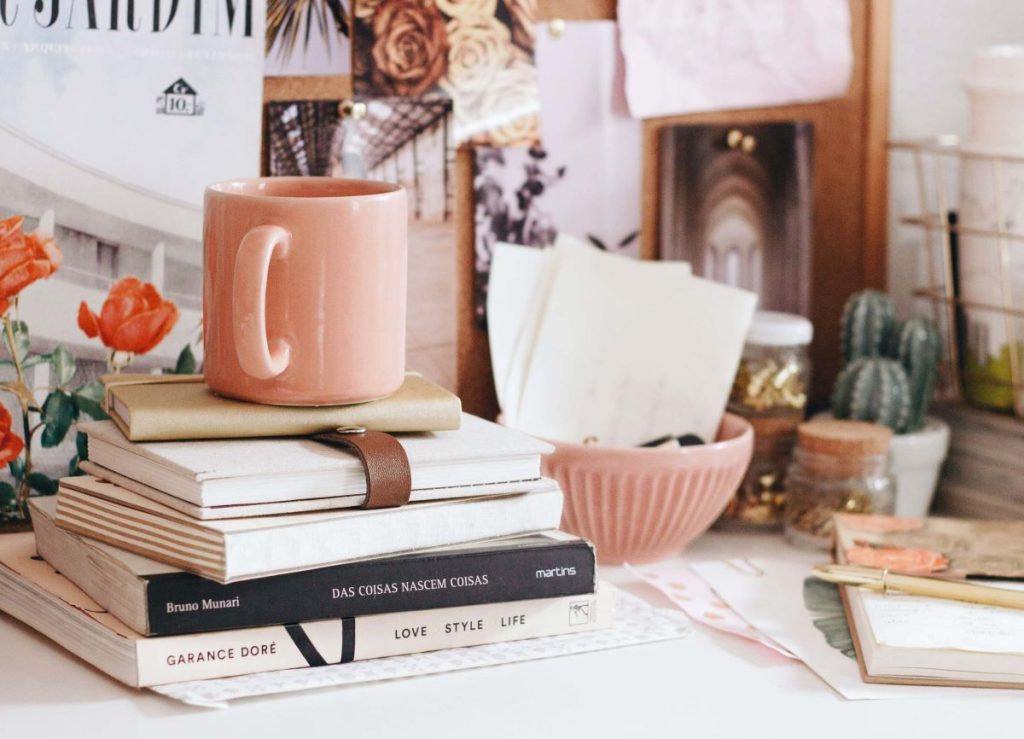 Choose art pieces that are large and bold to make the room more creative and expansive. Putting artwork on the walls or even in the corner of the room can help with decorating your room. By simply putting a pattern texture wall design, a lamp with a sculptured image, and a stunning headboard can liven up the room.
Create a Productive Working Space
A quiet environment helps one's productivity. There are days when you feel like you just want to finish your tasks at home. Make sure to dedicate a space in your room where you can be productive. Get yourself a bedroom office desk, bring in some green, or try a calming scent. There are a lot of ideas to set yourself up for a good night's rest.
Style your bedroom layout your way by getting the right mix of styling and organizing. But don't forget to make rest a priority. At the end of the day, your bedroom should be your retreat, a sanctuary for peaceful reading, writing, and studying as much as a resting place.
Related Blog: How to Design the Perfect Bedroom in Your New Condo