Many visitors travel to South Luzon or Manila for various purposes, much of which is typically for business reasons, vacations, or to see the tourist attractions in the areas. If you are one of these travelers, and you are seeking the cream of the crop when it comes to luxury hotel services – possibly while you are looking for a house and lot for sale in Cavite to buy- then this blog may help you. This blog will enumerate recommendations for 5-star hotel in Philippines.
Best Five-Star Hotels in South Luzon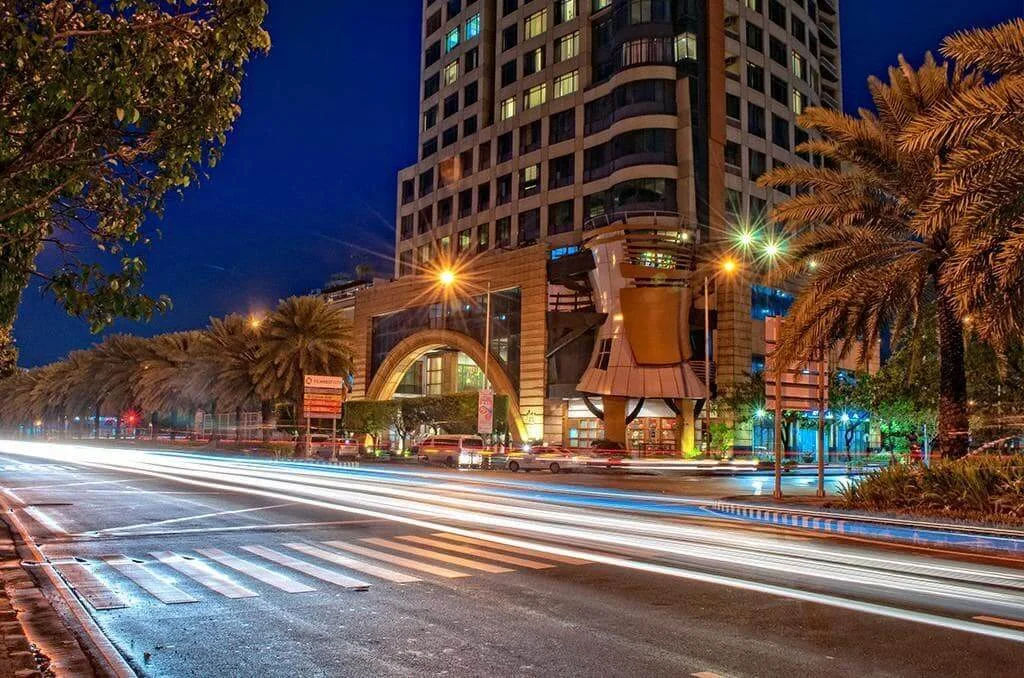 Photo from agoda.com
Vivere Hotel
Vivere Hotel in Alabang, Philippines, is a prestigious establishment known for its luxurious experience and stunning city views. With 200 well-appointed rooms and suites, the hotel offers modern amenities, including Wi-Fi, flat-screen TVs, and mini-bars. Guests can indulge in international cuisine at the Sky Lounge or savor diverse dishes at the Café d'Asie. The hotel's Infinity Pool and Le Spa provide relaxation opportunities, while its spacious event venues cater to weddings and conferences. Situated in the bustling Alabang district, right in front of Festival Mall, Vivere Hotel is a favored choice for discerning travelers seeking upscale accommodations and impeccable service.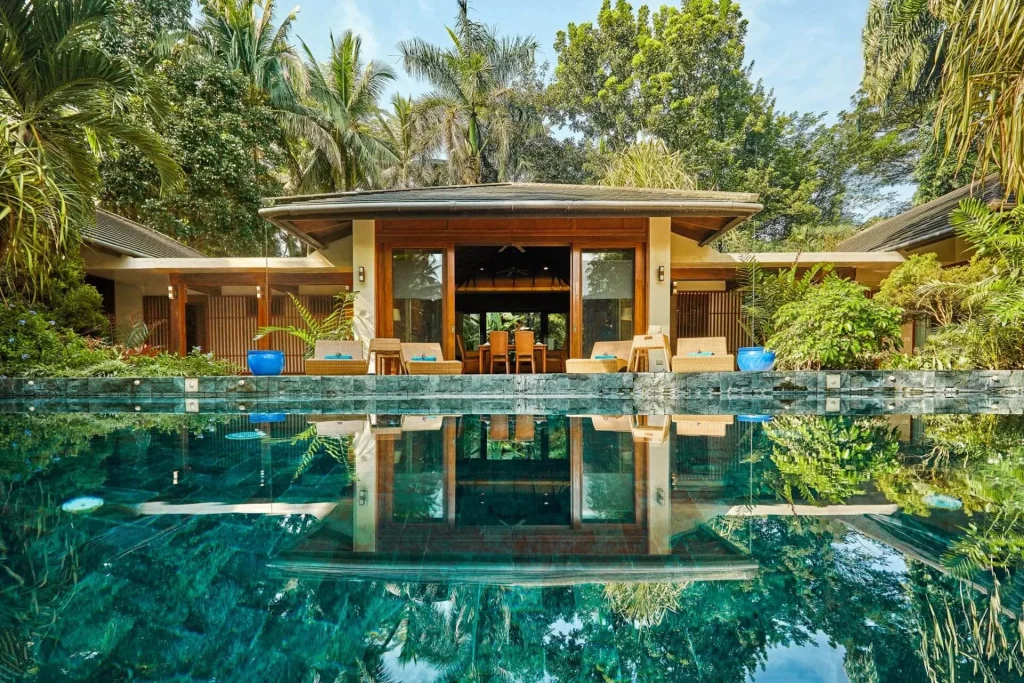 Photo from klook.com
The Farm at San Benito
The Farm in Batangas, San Benito is one of the more unique five-star hotels, utilizing a "jungle aesthetic" while providing clients with five-star-hotel treatment. This hotel strives to be known as a "health nirvana" – a place where people look to find relaxation and tranquility.
The amenities of the hotel include a garden, pool, lakeside amphitheater, and gym. Reviews for the hotel say that The Farm lives up to its name of being the place to seek to recharge, heal, and have fun. Moreover, the customer service and food provided by the hotel are said to be great due to the hotel's attentive staff and award-winning gourmet menu. You may go to hotel review sites to enter dates to see what available dates you can book a time to stay at this hotel.
Best Five-Star Hotels in Metro Manila
The Alpha Suites
The Alpha Suites Manila is recognized for its quality services by being the number one ranked hotel in Metro Manila near your house and lot for sale in Cavite on the TripAdvisor website. Providing accommodations that are deemed to be world-class, this hotel offers high-quality services among other luxury hotels for recreational activities, dining, business activities, as well as health and fitness.
Reviews for Alpha Suites Manila commonly state that the hotel's staff is one of the hotel's strongest points. Virtually all of the staff are dedicated to ensuring that clients of the hotel get a true five-star experience. Furthermore, the hotel rooms come complete with a dryer, washer, and gourmet kitchen. It is recommended to view available booking dates to see the prices of the hotel.
Discovery Primea
The Discovery Primea is one of the luxury hotels to choose from when you plan to stay a while or are passing through the central business district in Manila. There is convenience to be found in its location since it is approximately 0.4 kilometers away from the Glorietta Mall.
Amenities in this hotel include a spa, massage services, an infinity pool, a lounge, and a bar. Facilities for business activities are also available, and the food offered at the hotel is comprised of Continental and Asian cuisine. For every room that can be booked in the hotel, there is an inclusion of ironing amenities, bathrobes, flat-screen TV, electric kettle, coffee machine, personal safe, and air-conditioning.
Grand Hyatt Manila
The Grand Hyatt Manila is located near Bonifacio High Street, serving as one of the luxury hotels to choose from when passing through one of the city centers of Manila. The hotel provides private parking, its own restaurant, a sauna, a fitness center, and an outdoor room.
The rooms of the hotel, on the other hand, are equipped with a safety box, coffee machine, private bathroom and shower, fridge, desk, and a flat-screen TV. Wi-Fi is available in any area of the hotel, and there is entertainment staff in the hotel that aims to make sure you relax nicely during your stay.
Makati Diamond Residences
Makati Diamond Residences is one of the luxury hotels to choose from in one of the city centers of Manila. The hotel offers five-star accommodation by providing amenities for every room comprised of a 55-inch LED TV, complete with a washer and dryer, refrigerator, ceramic convection stove, kitchenettes, and ovens. There is also a separate shower and bath area for every room in the hotel.
Furthermore, the hotel offers services such as a gym that is open 24 hours a day, a lap pool, a spa, and a club lounge. Its club lounge prides itself on offering high-quality accommodation, personalized services, and boardrooms. The hotel's food is comprised of Asian and Continental cuisine, as well as an exhaustive collection of wines and whiskies.
New Coast Hotel Manila
New Coast Hotel Manila tailors its luxury services to provide the best experience for leisure-seekers and travelers visiting for business purposes. It has a strategic location of being placed just 30 minutes of distance away from airports, as well as being just walking distance from entertainment and shopping centers.
Reviews for this hotel state that the hotel staff are attentive and hardworking. Its ground floor cafe and music bar also provide great entertainment for its clients. Particularly, its facilities are commended; namely, its recreational centers, restaurants, and events and meetings facilities.
The Peninsula Manila
The Peninsula Manila is a popular choice among the five-star hotels located in Manila. Offering free parking and Wi-Fi, the hotel's rooms are equipped with a minibar, coffee maker, en suite bathroom, safety box, air-conditioning, flat-screen TV, and free toiletries. A view of the city skyline can also be viewed from the rooms of the hotel.
Regarding the food served at the hotel, the Peninsula Manila offers Asian cuisine along with an international buffet. Cocktails, sandwiches, and chocolates are a specialty at different parts of the hotel. The amenities of the hotel include a pool bar, sauna, hair salon, and gym.
Okada Manila
Okada Manila makes its reputation by being one of the five-star hotels, found in a central location of Manila near Manila Bay, that provides top-notch Japanese-aesthetic luxury hotel services. For every room in the hotel, there is air-conditioning, flat-screen cable TV, a safety box, a wardrobe, a sofa, and a dining area. Every room also has a great view of Manila Bay or the hotel's outdoor pool. There is even a private massage room in some of the available rooms to be booked.
The dining options served at Okada Manila offer high-quality Filipino and Japanese cuisine, offering clients an extensive menu of well-prepared meals. The staff at the hotel are ready to attend to requests and queries at any time of the day, so you can inquire about available dates to see prices at almost any time. Come experience this hotel's services before you finally settle in a house and lot for sale in Cavite.
Read more: Best High-End Hotels to Visit in Cavite and Laguna