We can all definitely feel the Holiday season approaching with the Christmas songs, lights, and decorations in malls and at home. You might also be preparing for your Christmas shopping and party since it's just around the corner! It is especially popular here in the Philippines to celebrate Jesus's birth as early as Christmas Eve with friends and family.
To Make This Most-Celebrated Holiday More Special, We Prepared This List of Christmas Dinner Recipes to Try for a Wonderful Dinner Menu!
Pork Belly Lechon Roll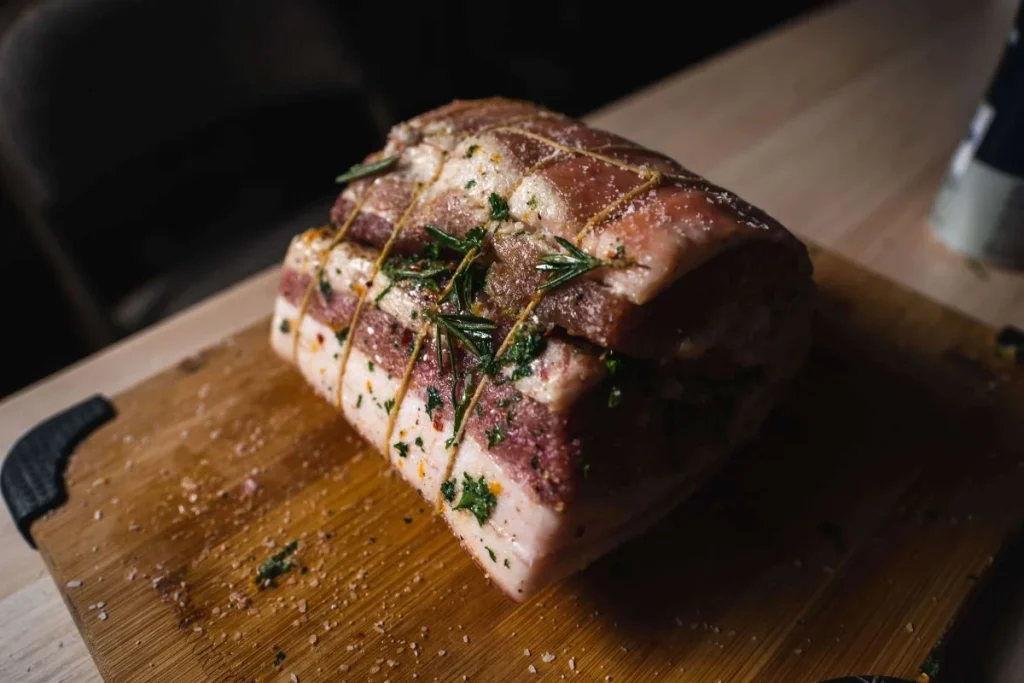 Source: kawalingpinoy.com
Filipinos love celebrating all occasions with Lechon or roasted pork. In fact, Lechon is one of the first things a typical Filipino looks for during a celebration. You can make a miniature version in your condo with this recipe, although it will take you about 6 hours to make!
You will need:
1 (6 to 7 pounds) whole pork belly without ribs
2 tablespoons coarse salt
1/2 teaspoon pepper
1/2 cup vinegar
3 stalks lemongrass
4 shallots, peeled and sliced thinly
1 head garlic, peeled and crushed
Directions:
With a small knife, poke the surface of the skin all over without piercing the meat.
Pour the vinegar, massaging onto the belly. Season with salt and pepper.
With a knife, cut the thinner top portion of the lemongrass stalk and the very woody base. Peel off the tougher outer layers to get to the tender part of the stalk. With the back of a knife, pound the stalk a few times.
Place the pork belly skin side down on a flat working surface. On the longer side of the belly, arrange the lemongrass stalks, onions, and garlic horizontally on the lower part of the belly.
Roll pork belly into a tight log, ending with skin side up. Using kitchen twine, tie in three to four places to secure shape.
Refrigerate, uncovered, overnight to chill.
Using paper towels, pat down the surfaces of the meat to completely dry. Place the belly roll on a roasting pan fitted with a rack.
Bake in a preheated 180 F oven for about 3 1/2 hours.
Increase temperature to 320 F and continue to cook for about 1 1/2 to 2 hours or until meat is cooked through and browns.
Increase temperature to 430 F and continue to cook for about 30 to 40 minutes or until the skin is very crisp.
Remove from the oven and let rest for about 10 to 15 minutes before slicing.
Citrus-Roasted Salmon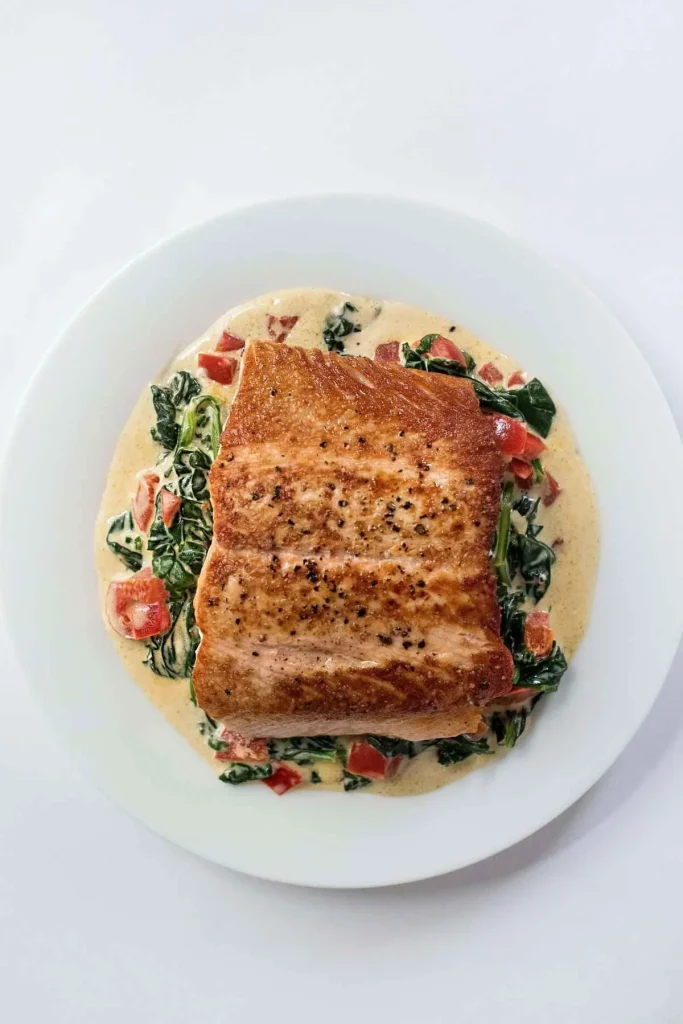 Source: countryliving.com
Make your Noche Buena more special with this simple but very delicious salmon dish!
You will need:
3 clementines, divided
1 lemon, sliced
8 sprigs of thyme, plus 1 tablespoon of thyme leaves
1 (3-pound) skin-on salmon fillet
1 1/2 tbsp. pure honey
1 tbsp. fennel seeds, crushed
Kosher salt and freshly ground black pepper
Directions:
Preheat the oven to 425°F. Slice 1 clementine. Arrange sliced clementine, lemon, and thyme sprigs in the center of a baking sheet. Top with salmon, skin side down.
Grate zest from 1 clementine into a measuring cup, then squeeze in the juice from both remaining clementines (you should get about 1/4 cup). Add honey and whisk until dissolved. Brush salmon with half of the clementine mixture, then sprinkle with fennel and thyme leaves. Season with salt and pepper. Roast for 10 minutes.
Brush the salmon with the remaining juice mixture. Roast until barely opaque throughout, 12 to 15 minutes.
Corn Salad with Bacon and Honey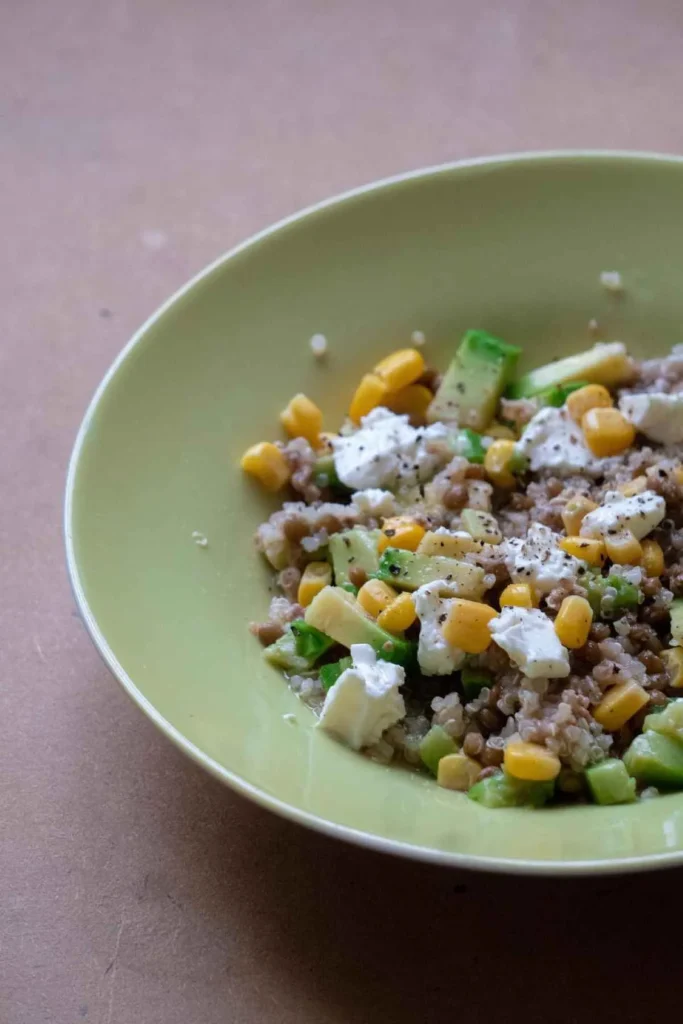 Source: countryliving.com
Pair your main dish with this sweet and savory corn salad which you can make in just 30 minutes!
You will need:
4 slices of bacon, chopped
1 medium shallot, chopped
1 tbsp. fresh thyme
2 tsp. sherry vinegar
3 c. frozen corn, thawed
1 tsp. pure honey
Directions:
Cook bacon in a large skillet over medium heat until crisp, 8 to 10 minutes. Transfer to a paper towel-lined plate with a slotted spoon; reserve skillet.
Add shallot and thyme to the reserved skillet. Cook, stirring occasionally, until tender, 2 to 3 minutes. Add vinegar and corn. Cook, tossing until heated through, 4 to 5 minutes. Remove from heat and stir in honey and reserved bacon.
Roasted Brussel Sprouts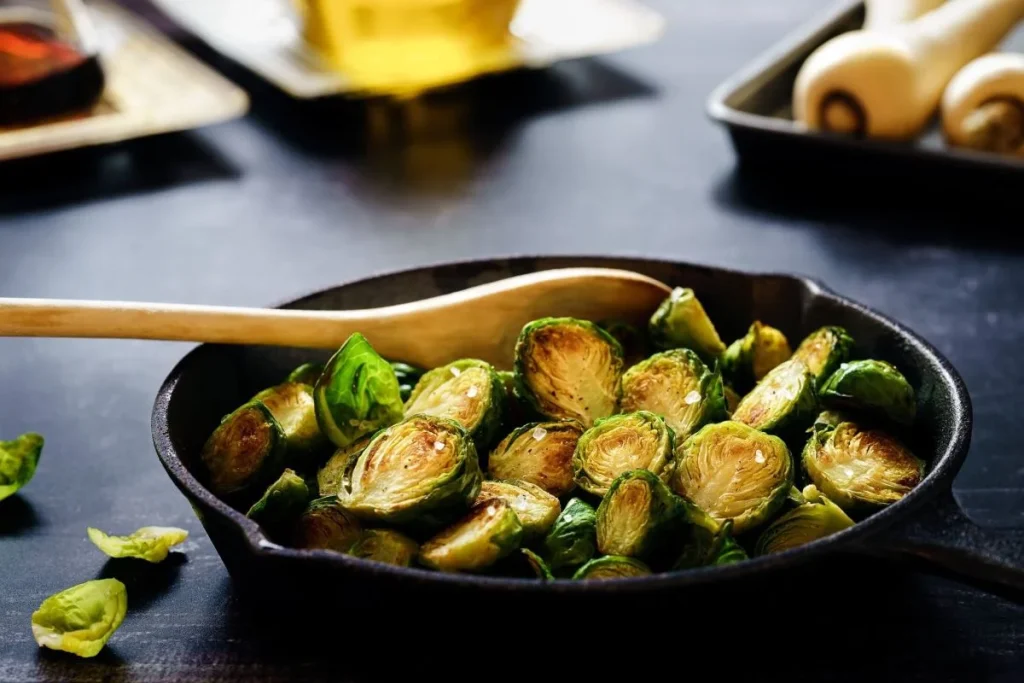 Source: countryliving.com
Impress your family and guests with this easy and healthy Brussel sprouts recipe!
You will need:
2 lb. Brussels sprouts, trimmed and halved
2 tbsp. olive oil
1/4 c. balsamic vinegar
Kosher salt and freshly ground black pepper
Directions:
Preheat the oven to 375°F. Toss together Brussels sprouts, oil, and vinegar on a large rimmed baking sheet. Season with salt and pepper.
Roast, stirring once in the last 5 minutes, until tender and lightly browned, 15 to 20 minutes.
Sugar-Glazed Ham
Source: tasteofhome.com
Another popular Christmas treat is ham. Prepare this dish in your condo in Bacoor to complete your Noche Buena!
You will need:
1 fully cooked bone-in ham (5 to 7 pounds)
1 cup brown sugar
2 teaspoons mustard
1 to 2 tablespoons cider vinegar
Directions:
Preheat the oven to 325°. Place ham on a rack in a shallow roasting pan. Using a sharp knife, score the surface of the ham with 1/4-inch.-deep cuts in a diamond pattern. Cover and bake until a thermometer reads 130°, 1-1/2 to 2 hours.
Meanwhile, in a small bowl, combine the brown sugar, mustard, and enough vinegar to make a thick paste. Remove ham from the oven. Spread sugar mixture over ham. Bake, uncovered until a thermometer reads 140°, 15-30 minutes longer.
Enjoy your Christmas Dinner Ideas in a Condo in Bacoor by Meridian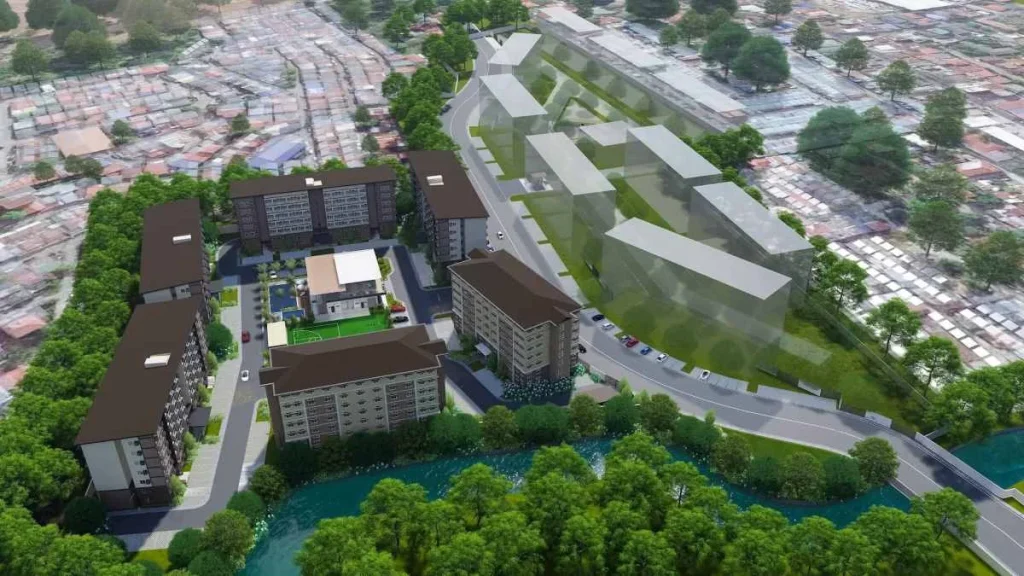 Tucked in a suburban address, The Meridian is strategically located in Bacoor, Cavite only 3 minutes away from the highly commercialized Aguinaldo Highway and 5 minutes from Molino Boulevard. Meridian is a 5-hectare modern contemporary midrise condominium development by Crown Asia. The Meridian also offers resort-inspired amenities perfect for sports and recreational activities.
Be your own master chef at Meridian's spacious, ready-for-occupancy 1-Bedroom (30 sqm) and 2-Bedroom (40 sqm, 42.60 sqm) units, perfect for hosting an intimate gathering or party. Meridian's condo units are also Smart Home Automation Ready.
Related Blog: 7 Best Christmas Gifts for Your Little Ones this Holiday