The saying goes that there's "always room for dessert", and we can't agree more. It's hard to resist the temptation of a sweet treat to cap off a great meal!
However, people with lactose intolerance have it harder than most of us. With the inability to fully digest the sugar (lactose) in milk, their choices are limited when it comes to the dessert department. Good thing there are plenty of dairy-free dessert recipes that are delicious and satisfying! And why not make these recipes inside your Crown Asia kitchen with the ones you love? Baking is a great way to spend time with your children and/or significant other.
Looking for a Few Recipes? Let's Get You Started! Here Are 4 Dairy-Free Desserts to Satisfy Your Cravings:
Classic Pinoy Favorite: Leche Flan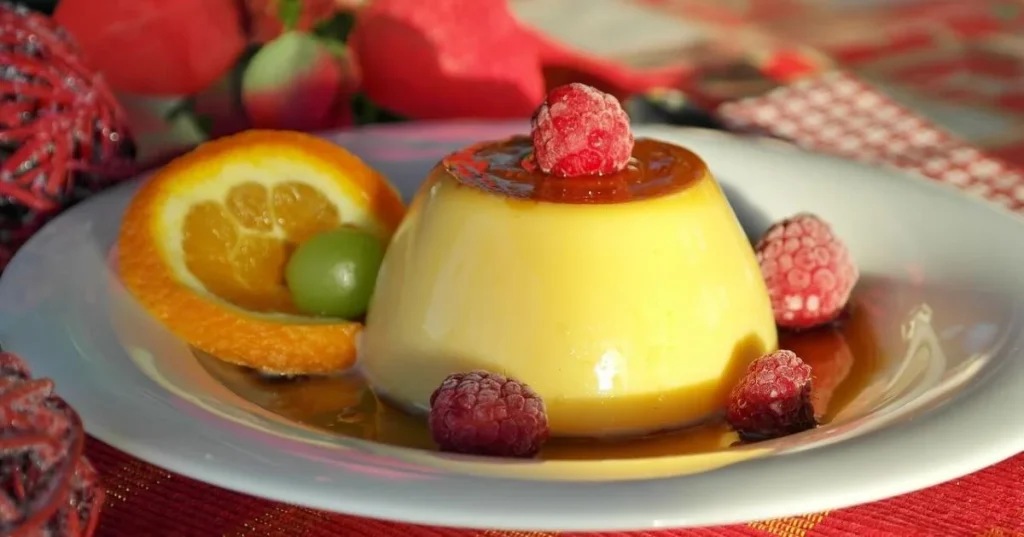 Ah, yes. The gooey caramel flavors Filipinos grew up with. You bet that if there's a birthday celebration or family reunion, there's bound to be some Leche Flan.
The perfect Pinoy dessert, a lot of variations of this classic Pinoy favorite have reached the market, but there is one recipe that's made with our lactose-intolerant friends in mind: the Dairy-Free Leche Flan. This recipe makes use of coconut milk instead, giving the flan a creamier and more distinct flavor.
Bring one to your next reunion with this easy recipe!
Ingredients:
¾ cup (150g) sugar
¾ cup (180ml) water
4 large eggs
1 can (360ml) evaporated coconut milk
1 can (320g) condensed coconut milk
½ vanilla bean (about 2 inches long)
What you'll need to do:
Preheat the oven to 338°F/170°C. Boil a pot of water and keep it covered.
In a small pan, combine the sugar and water and heat until golden brown and thick. Make sure to check on it and stir it from time to time so that the caramel cooks evenly.
Pour the caramel into an 8-inch round baking pan and tilt the pan to coat the bottom.
Next up is the custard! Mix the eggs, evaporated and condensed coconut milk, and seeds scraped out of the vanilla bean in a bowl, and whisk until smooth (careful not to create a foam!). Set aside to rest.
Pour the custard through a mesh sieve over the cooled caramel and cover with foil. Carefully pour the hot water into the bigger baking pan until it reaches halfway. Bake it in the oven for 50 to 60 minutes. Insert a toothpick to check its progress.
Cool and chill the flan in the refrigerator.
No-Bake Blueberry Cheesecake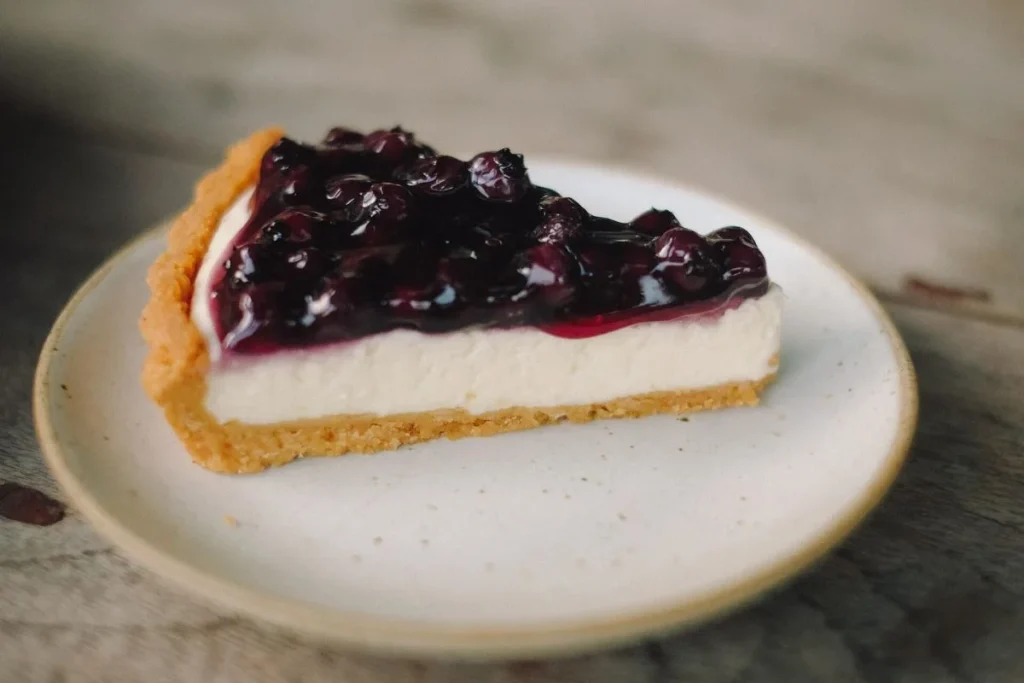 If you're looking for something sweet and tart to complement your meal, then this no-bake vegan blueberry cheesecake recipe is for you! Enjoy this well-loved dessert minus the bloating, guilt, and upset stomach.
This dairy-free recipe uses nuts, coconut yogurt, and coconut oil in replacement of dairy and other non-vegan ingredients. So not only is it dairy-free, but it's completely healthy as well. Hooray for guilt-free desserts!
Let's get into [not] baking following this recipe!
Ingredients:
For the Chocolate Almond Crust
⅔ cup (97g) roasted almonds
⅓ cup (45g) roasted pecans
¼ cup (23g) unsweetened shredded coconut
5 dates
1 tablespoon (39g) maple syrup
1½ tablespoons (7g) cacao powder
¼ teaspoon sea salt
For the Blueberry Cheesecake Filling
1⅓ cups (200g) raw cashews, soaked in water overnight
⅔ cup (230g) unsweetened coconut yogurt
3 tablespoons (58g) maple syrup
1½ tablespoons (22g) lemon juice
⅔ cup (93g) blueberries (fresh or frozen)
½ vanilla bean
2 tablespoons (20g) coconut oil
¼ teaspoon sea salt
What you'll need to do:
For the Chocolate Almond Crust
Fill in each well of a mini muffin pan with a thin strip of parchment paper. Blend your almonds, pecans, and other ingredients into a food processor until they become a solid mixture.
Layer about half a tablespoon of the mixture in each well of the pan, and keep it fridge while you work on the filling.
For the Blueberry Cheesecake Filling
Drain, rinse, and blend the ingredients together until smooth. Pour it cover the crust into the mixture and chill it in the freezer for 1-2 hours.
Release the cheesecake from the pan by pulling the parchment paper and place them on a plate for 20 minutes to defrost.
Black Bean Fudge Brownies with Sweet Potato Caramel
photo from onegreenplanet.org
If you're more adventurous when it comes to mixing and matching food, you'll love this brownie recipe. Who would have ever thought that sweet potatoes and dates can be turned into brownies and create magic in your palate? The best part is that this recipe creates fireworks in your mouth and not in your tummy.
Its black bean base also adds a healthy twist to it. Talk about hitting two birds with one stone! We believe that a fresh batch of this at your next catch-up is definitely in order.
Ingredients:
For the Caramel
1 cup medium diced sweet potato
1/4 cup raw almond butter
2 tablespoons maple syrup
A generous pinch of freshly cracked Himalayan salt
For the Brownies
2 cups cooked black beans (or canned)
6 large dates, soaked for 30 minutes in warm water
1/4 cup steamed sweet potato
1/4 maple syrup
1/2 cup unsweetened cocoa powder
3 tablespoons hemp seeds
2 tablespoons buckwheat flour
1 teaspoon baking powder
1 teaspoon vanilla extract
1/4 teaspoon Himalayan or sea salt
Caramel
What you'll need to do:
Achieve your caramel base by boiling the sweet potatoes and blending them with the other ingredients until smooth. Preheat the oven to 350°F.
Once done, add the black bean, prepared dates, maple syrup and sweet potato into a food processor and mix until no large chunk of dates remains.
Add the rest of the ingredients, and process until the batter is thick.
Transfer the batter to the pan, bake the brownies at 350°F for 35 minutes, top it with your prepared caramel, and enjoy.
Almond Butter Caramel Cookie Bars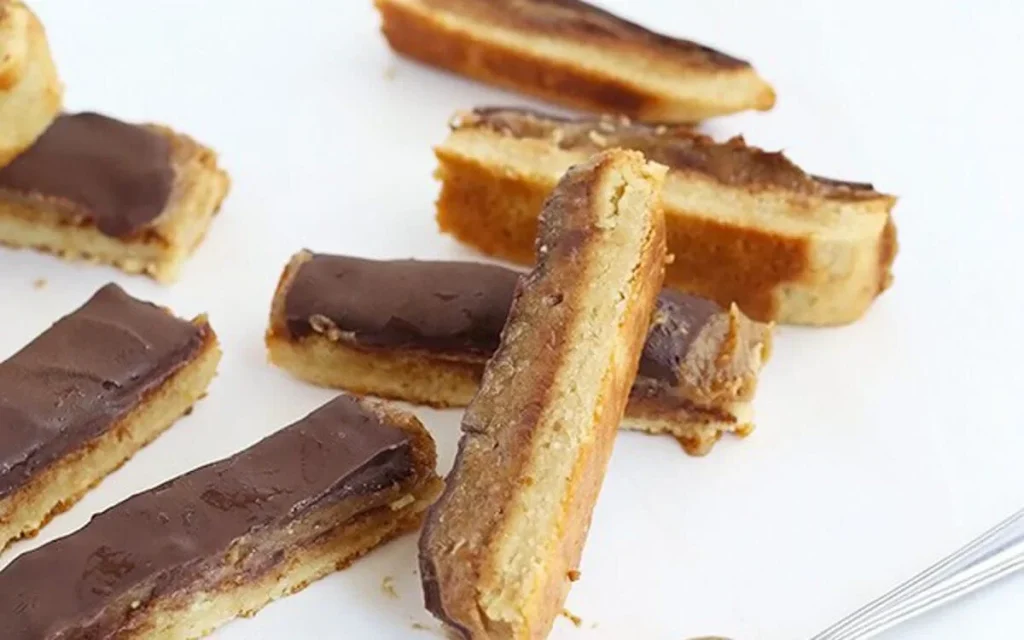 photo from onegreenplanet.org
Cookies are a classic dessert choice. It's so fun and easy to eat! And thank goodness for coconut milk as an alternative to dairy, so our friends with lactose intolerance can still enjoy them on a daily (with moderation of course. Watch that sugar!).
Create a tray full of sweet, guiltless treats with these easy steps!
Ingredients:
For the Bottom Layer:
2 cups almond meal/flour
6 tablespoons pure maple syrup
3 tablespoons coconut oil
For the Middle Layer:
1 cup pitted 10-12 dates
2 tablespoons all-natural almond butter
¼ cup water
For the Top Layer:
½ cup melted vegan chocolate chips
What you'll need to do:
Preheat oven to 350°F and line your 8×8 inch baking pan with parchment paper.
Mix the ingredients of the bottom layer in a bowl and spread it evenly in the pan. Second, process all the ingredients for the center layer and blend until smooth.
Pour the center mixture over the bottom layer, spread your melted chocolate on top, and freeze.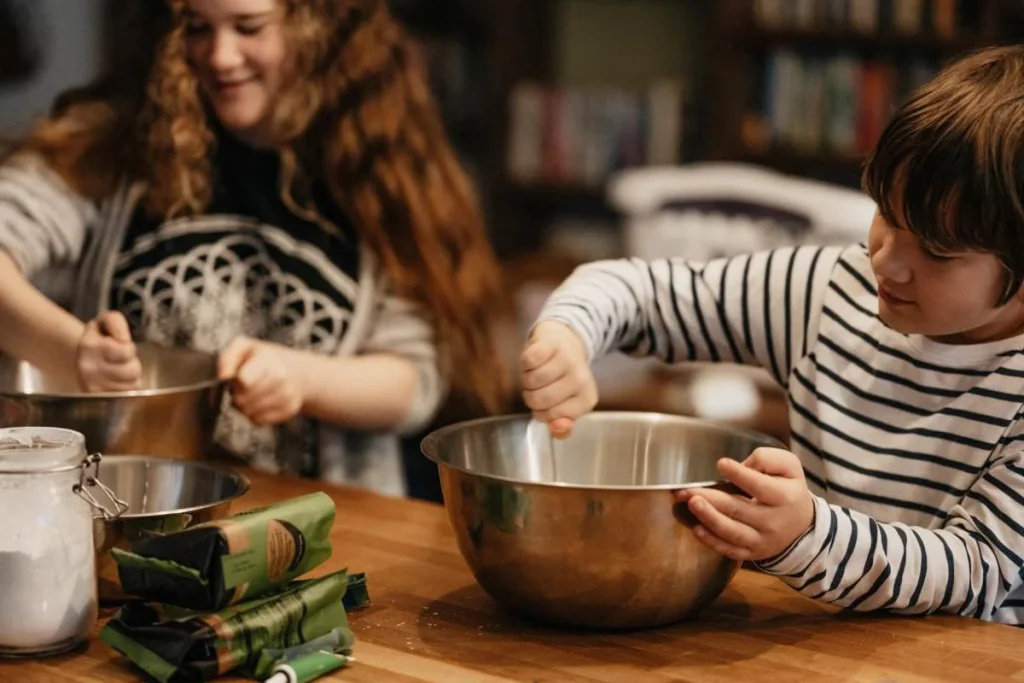 And there you have it! With these dairy alternatives, there's no need to skip dessert — in fact, you can even get inspired to create your own dairy-free treats now that you know what alternative ingredients you can use.
Good food — or more specifically, good dessert — is essential in having a fulfilling life. It's a simple reward we can give ourselves to lift our spirits and satisfy our cravings. Though consuming huge amounts of sugar isn't the healthiest, doing so moderately does the job. And you need sugar in your body too. Like what they say, too much or too little of something might kill you.
Lactose-intolerant or not, everyone deserves to have that! So go ahead, get busy in the kitchen of your Crown Asia house and lot or Condo, and make your dairy-free dessert now.
Related Blog: Healthy Smoothie Combos for Your Fit Lifestyle