The COVID-19 outbreak, as we know, has turned not just our lifestyles but also businesses upside down. The most affected sector as of today are employees and low-income laborers who are now working from home, trying to adapt to this rather erratic shift. Among the hardest thing they had to encounter is shifting and adjusting from their corporate office to their own home workspace. The very challenge of this is that your home workspace should be as comfortable as your normal workplace. This has affected lots of people's productivity levels.
The ability to successfully work from home has become a new trend. However, as stated above, it can be difficult to stay productive when you work from home. Hence, having trouble with productivity when working from home can mean that you need to build an inviting, comfortable home workspace. Many people underestimate the value of having a dedicated workspace, so most of them fail to reach their potential.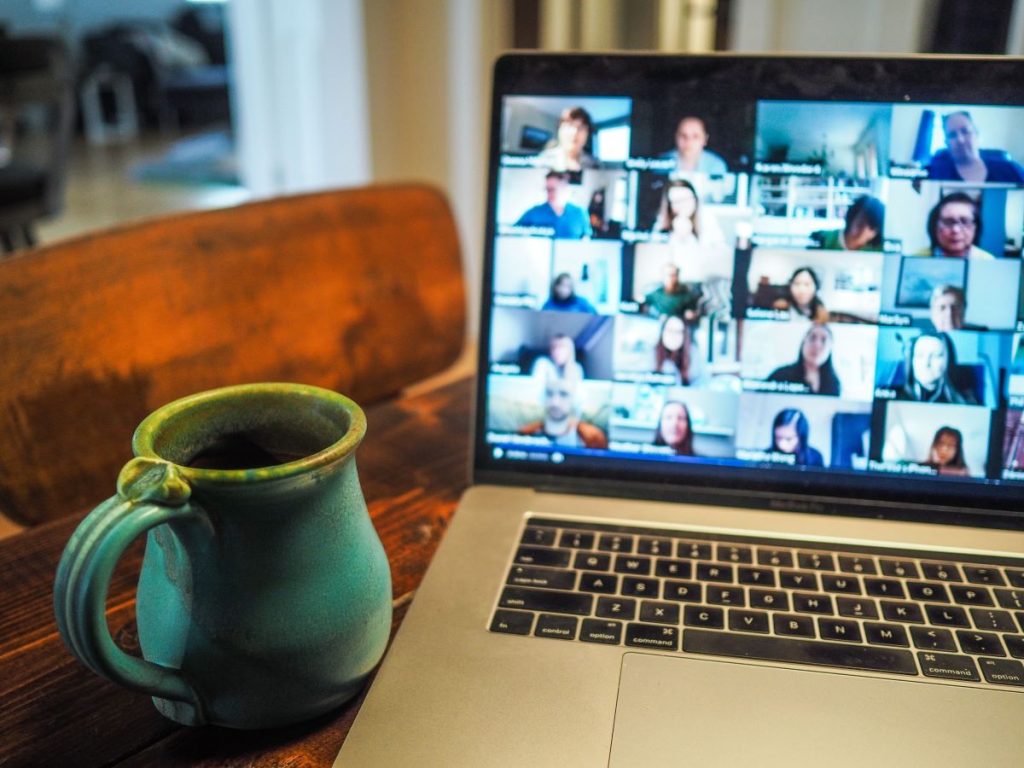 A meticulously outlined and well-thought workspace can rid you of a slew of health issues, from headache-inducing eye strain to neck and back pain. What's best is that you can move forward with your efficiency. Working remotely presents the unique chance to establish a new space for productivity, creativity, and connection. Hence, taking advantage of this chance for your personal development as well is ideal. Whether you seek a house for rent deal to take full control of your lifestyle or make do with what you have now, the choice is up to you.
While maintaining work/life balance in this new yet familiar environment is not as simple as reading the words in this blog, we have enlisted tips that are proven to provide you practical insights on how to better your mental health, productivity, and maybe even your interior-decorating game at home. Operating remotely has its own pros and cons. However, bear in mind that the most crucial thing benefit with a home workspace is optimum efficiency. In this blog, we will walk you through the basics of setting up a workspace of your own.
How to Create a Comfortable Home Workspace
1. Create a home office designed to appeal to your senses.
Placing your home workspace in a corner of the house that is a bit crowded may not be a good thing if you want to focus. It will give you distractions and unnecessary pressure or motivation to work. That is fine since when it comes to working, some of us just prefer to be alone and quiet. Finding what type of workspace setting works best for you will help you to stay productive. If you work better with noise, but find yourself in a quiet place, plugging in your headphones and listening to music may help you to create background noise as you work.
2. Pay attention to lighting.
Here is an innovative idea: make sure your workplace is bright enough to reduce eye strain that results in nerve-racking migraines. Get your lighting right by positioning the monitor away from an extra bright window or overhead light. If the place you reside in cannot accommodate natural light, consider looking for a place that can do so. Seeking your own home for a comfortable workspace will help you in building your productivity as an employee. Search for a house for rent listing and consider moving in as soon as needed. This is for your career, so it is just natural that you will want to invest.
3. Get comfortable.
Let's say your room well-lit and is air is flowing in perfectly. The next step to determine is if you have distractions near you. Perhaps you are by the window, any activity you see can shake the focus out of you. Make sure to clear out distractions before you settle in one corner. Also, it can make all the difference if you have a good chair that helps you to sit straight and comfortably. Tidy up your desk, too.
One more thing when personalizing your home workspace is curating the ambiance. Choose a color that you love for the walls. Also, this color should make your work motor buzz. Forget the old-school "office beige." For others, a shiny, cheerful color like orange or lime green is the answer. However, some may need calm colors like mint green or sea foam blue to work properly. Place your desk strategically in the room so you can look at anything other than a blank wall (even if you like the color). Natural light from a window is perfect, but if you do not have one, hang a pretty picture to look at across your desk.
4. Clean up.
If you have strewn around your office, it will be better for your mood if it is tidied up and neatly tucked away. Keep your things well-organized and easy to reach to enhance focus. Not only is it difficult to focus when there are stacks of stuff everywhere, but starting a job is even more difficult when you are not sure where the appropriate materials are. Find a space to work in where you can close the door if you have the choice.
Further, setting up your office in various locations inside the house is sometimes the best way to see which place works best. It is not for everybody to stay in one position for an extended period of time. Hence, if you notice that your productivity is dwindling, it might be time to relocate. Working from a few different places in your house will keep you motivated. This is beneficial not only for reducing distractions but also for allowing you to close the door at the end of each workday and leave your work inside. Separating work, play, and relaxation spaces are important for your brain to know when to activate or deactivate your working mind.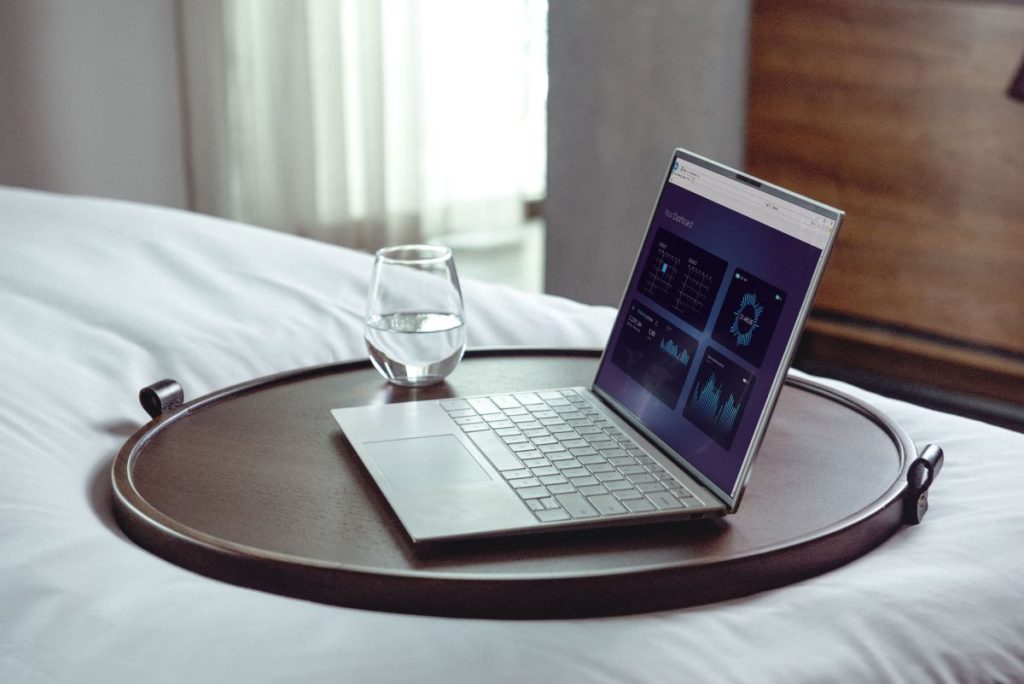 5. Make your home workspace exclusive.
Personalizing your office, as opposed to a boring, lifeless work atmosphere, means adding your personal favorite objects around you to increase the comfortability of your workspace. Rearrange a room or declutter your spaces to breathe new life into them! Finding a new home for your belongings stimulates your imagination and can improve the flow of energy in your room. When all home residents are working from the same space, maximizing your Wi-Fi router, it's a good idea to make certain that your connection can withstand the influx of users.
6. Maintain a sterile working environment.
When it comes to keeping focused and having a good outlook at work, your wellbeing is crucial. Ensure that your home workspace is clean to avoid being sick. At the end of each workweek, wipe down your computer peripherals. You would be shocked what sorts of stuff can get caught in them. Taking out the trash every day is an easy habit that you can begin almost immediately. Garbage harbor germs and bacteria that can thrive if left unattended. Aside from that, the trash that is left to stay indoors for a long period of time may develop an odor. This would make the office dirtier while also making it a less safe environment to work in. All of the negative consequences of a neglected trash bin can be avoided by making it a habit to take the trash out on a daily basis. You can do it either first thing in the morning or after your shift. Health is indeed our wealth so you should always stay on top of your game.
Another thing to keep your workspace clean is organizing cable wires. Employees often forget about their cables or do not know where to begin arranging them. If cables are left in insecure locations, they can be dangerous. Apart from that, loose cables in your home workspace will make general cleaning more difficult than it needs to be, so handling cables should be something that you routinely do. If you get into the habit of organizing cables, you will see just how crucial it is in keeping yourself focused.
7. Add some indoor plants, air fresheners to keep a fresh and positive setting.
Houseplants can help boost productivity and focus. In a workspace, plants have been shown to build a more pleasant atmosphere by calming the air and uplifting moods. Plants bring an organic touch to a workspace that is otherwise quite structural. People spend more time working, and workplace satisfaction increases when natural elements are added. Sick days will surely be lessened—this is the best impact that office plants have on your well-being.
Plants naturally filter out toxins from the environment while they flourish and help to purify the air. If your home workspace has inadequate ventilation, you can be at risk of getting frequent migraines due to lack of oxygen. Positioning larger plant pots, around the edges and corners of a room is the best way to reap the benefits. Taller plants that bring powerful statements in workplaces include the 'Anita' Dragon Tree, Snake Plant, and the Weeping Fig. Essential oils, herbal teas, and room sprays are only a few ways to integrate these beneficial aromas into your office. However, adding nature itself inside is better than oils with chemicals. This is an excellent way to improve concentration and relieve stress. Here are houseplant ideas you should check out.
8. Maintain a comfortable working temperature.
The temperature in offices should, in general, vary with the outside temperature and be updated month to month. The temperature should be about 22 to 23 degrees most of the time, and this is a good temperature to start. Adjustments can then be made from there, ensuring that the air conditioning hits all parts of your space and that windows receiving significant amounts of sunlight are not causing problems. Just bear in mind to maintain the temperature you prefer best. It can seem easy but being mindful of your level of comfort when working is critical. If you are lucky enough to be able to work from home while wearing your pajamas, this might not be a problem for you. Make sure you are warm or cool enough so you can focus.
9. Shy away from external noises.
Silence allows the brain to rest. It has long been used as a control in studies examining the effects of sound on people. Researchers reflected on the implications of silence rather than relegating it to control status after discovering that silence was interesting enough in itself. When working on a highly crucial task, turn off your phone or keep it away from reach. Remove any items that you know could distract you as you work. Many studies have shown that multitasking is extremely difficult to do, so keep your phone hidden in your purse or desk or set it to silent until you need to take a break from what you are doing. Some jobs require you to always keep your phone or an application open, such as Skype. Hence, you can keep your application open but on silent so you can see if you get a message and just check these devices when you do to avoid wasting time reading messages. We always want to stay linked and tuned in, so make sure you communicate with your coworkers, friends, and family only when the time is appropriate.
10. Create a schedule for meaningful breaks.
When it's time to unwind, most of us turn to social media for a while. Try reading relevant articles for inspiration, learning about recent developments in your industry, or even taking a stroll around your block for a more enjoyable way to recharge your batteries. You will be back to work in no time if you time you use your breaks correctly, and your brain will feel a little more refreshed. Choose a time interval that is more suitable for your schedule and working habits. Just make sure it's not so quick or too long that it hinders you when you're actually in the region. Adjust the scenery by going out for lunch, even if it is just to the room next door. It's a major no-no to eat at your desk. Get up, stretch, perform a 5-minute yoga workout, take a deep breath of fresh air, or meditate.
Living in the Ideal Home to Increase Efficiency
After reading our guide, you will understand how to set up your home workspace to increase productivity. Be sure to think about each suggestion if you want to better your work performance and get the promotion you've always desired.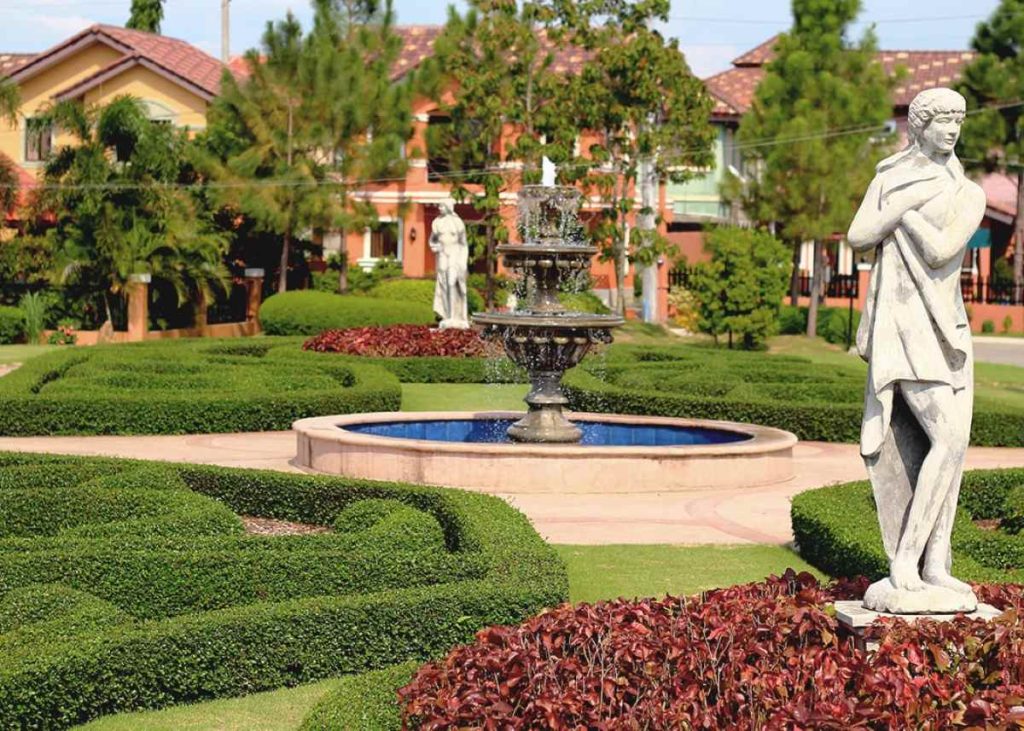 You will be able to remain motivated if you commit to keeping your home workspace in tip-top shape and use the above-mentioned tips. It's just about making an effort. So, what do you have to lose? Now is the time to put the advice to the test.
If you are seeking a house and lot for sale in the Philippines and want to live a life on your own to maximize your potential, Crown Asia is here to accommodate you. We offer house and lot in Cavite, Laguna, and other places in the Philippines. Contact us today to know more!
Related Blog: Work from Home: How to Make it Work