On August 18, 2022, Crown Asia Properties held a celebration for the company's semi-annual awarding in Palazzo Verde, Vista Alabang in Daang Reyna, Las Piñas City.
The event, which had Old Hollywood Glam as its theme, honored those who showed brilliance, and excellence as they contributed to Crown Asia's continued success. The celebration in particular brought attention to the incredible efforts of the top performers from the previous quarter and half of the year who continually delivered to their clients the beauty of the world through Crown Asia's properties.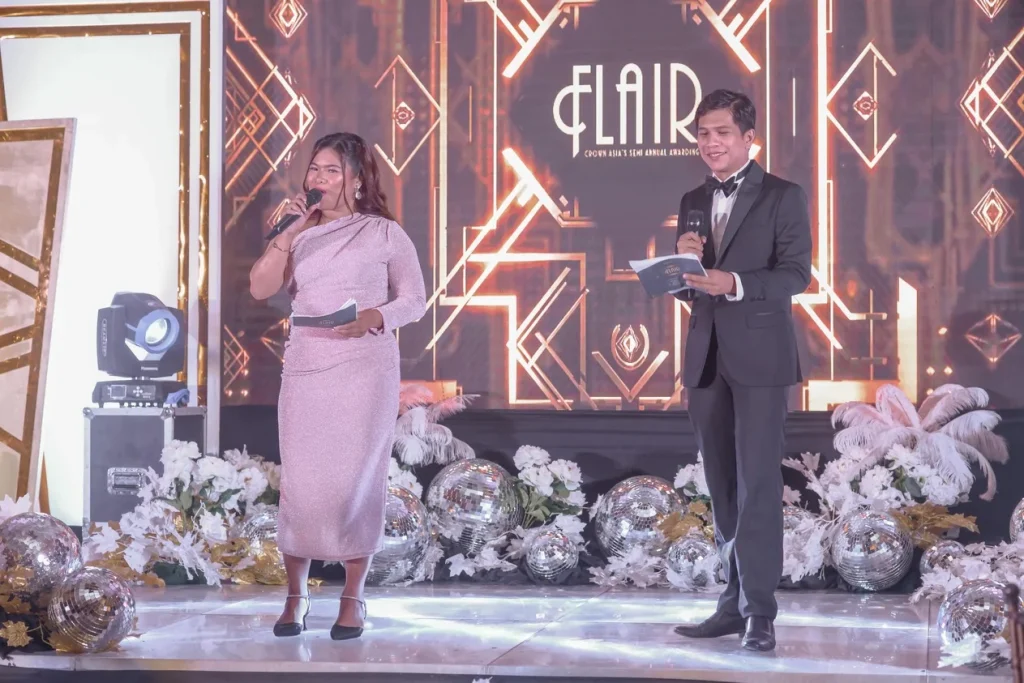 As a sign of appreciation and acknowledgment for their efforts in producing excellent performance and sales, the top performers were recognized on stage and were given incentives and certification of appreciation for their exemplary showing.
Additionally, special prizes were given to the Best Dressed (male and female) winners, who exhibited their best attire for the evening.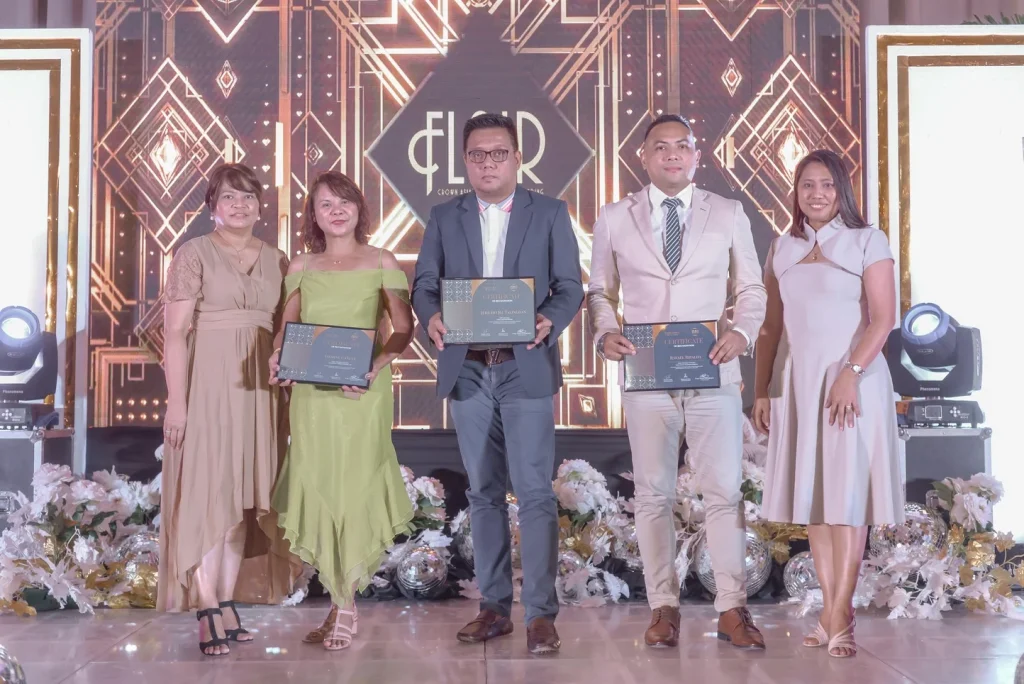 Likewise, the icebreaker awardees, the new members of Crown Asia Victors, and special citations were also invited on stage to claim their awards.
Quite possibly the highlight of the night is the awarding of the Top VP, Top AVP, and Top Country Manager as well as the Top Business Partner for Crown Asia at the half of the year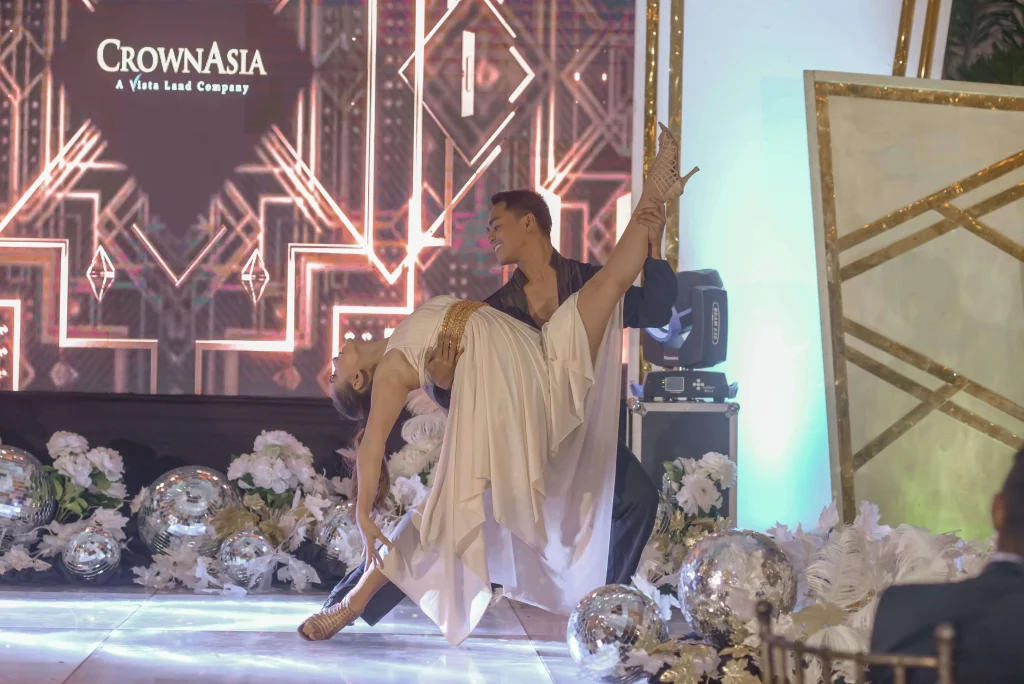 A teaser of what's coming in the near future for Crown Asia was shown towards the end of the event, hyping and exciting everyone for the future.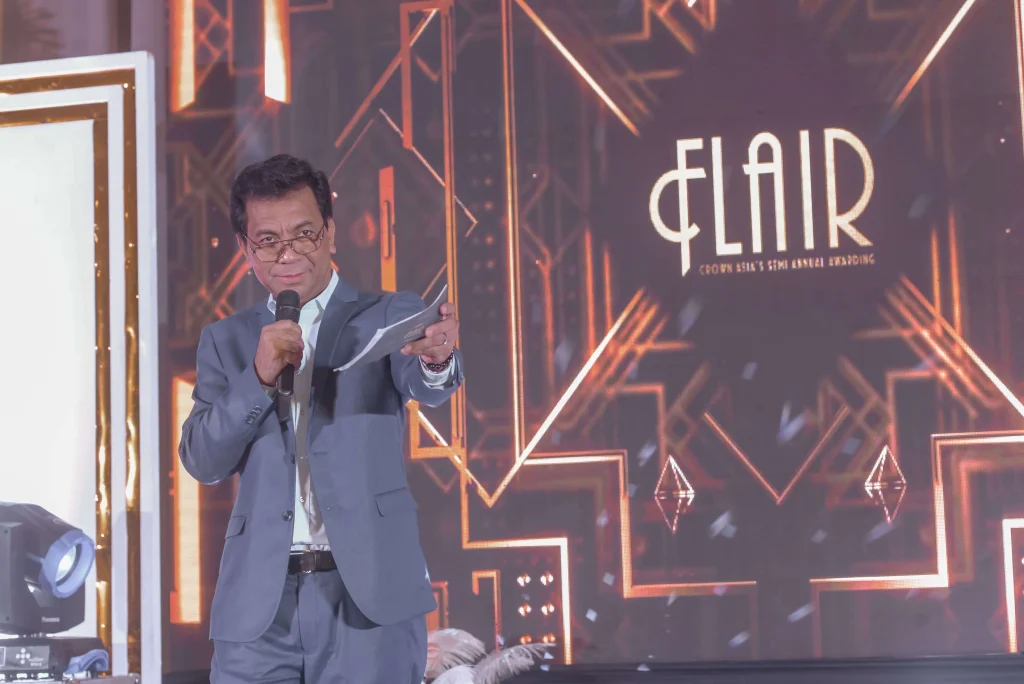 Crown Asia Division Head Engr. Dante Julongbayan then gave the closing remarks thanking everyone who contributed to Crown Asia's success and challenging everyone to continue their strong efforts towards the end of the year.
It was indeed a night of flair, brilliance, and celebration for Crown Asia.