Crown Asia's project in Tagaytay, Pinevale, has won Best Development: Innovative Condominium Property and Value for Investment at the Carousell Property Awards 2022.
Crown Asia Properties Inc., a premium residential arm of Vista Land and Lifescapes Inc., has been a provider of world-class-themed communities in the Philippines for over more than 25 years. They have built upscale condominiums and houses & lots that are targeted at professional individuals in search of their future home or home for investment.
With their many years of experience in the industry and keeping up with the modern trends in real estate, Crown Asia has been able to go the distance with their commitment to delivering premium living in their upscale communities hence opening up their Smart Home Series that is now available for their ready for occupancy and pre-selling projects for both their horizontal and vertical collection.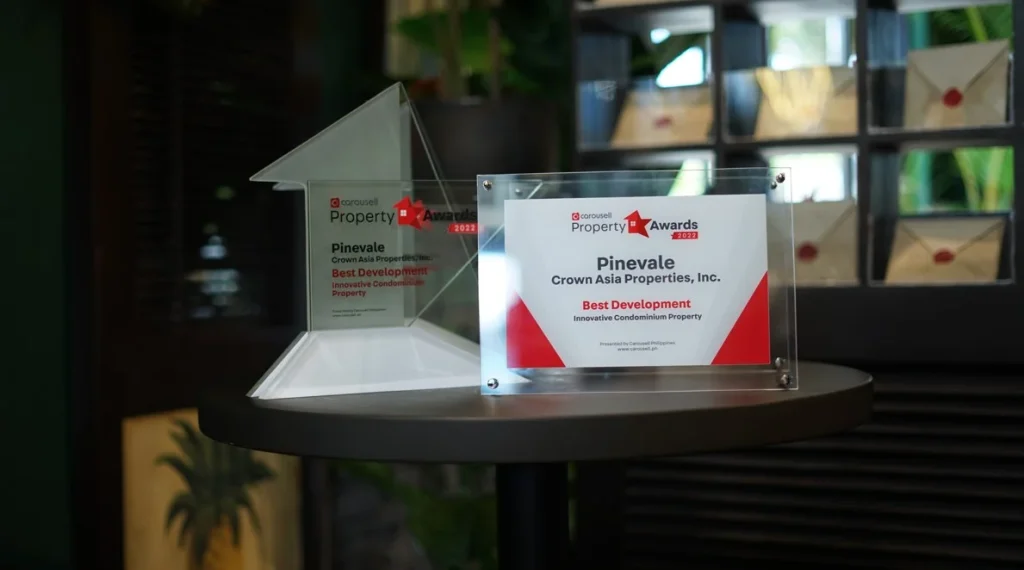 Last January 2023, Carousell Property Awards awarded Pinevale Tagaytay as Best Development: Innovative Condominium Property and Value for Investment for Pinevale Tagaytay. The awarding body, Carousell – is a classified mobile and web application that is utilized as an efficient channel for buying and selling items online. The awards are deemed as a form of acknowledgment for Crown Asia's superior performance in keeping up with their development and delivery of upscaled homes in line with their Smart Home Series in the world of real estate.
Showcasing the First Smart Condominium in Tagaytay – Pinevale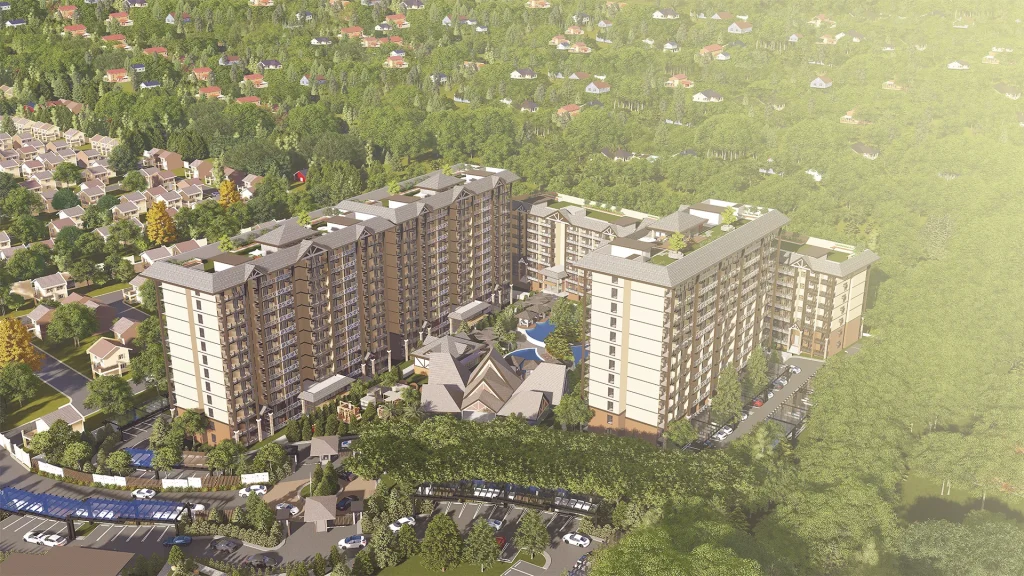 Crown Asia's innovative project in Tagaytay, Pinevale, is a 2.8-hectare residential masterpiece that has set a high benchmark for modern urban living, addressing the growing demand for smart homes.
Pinevale itself is a testimony of Crown Asia's efforts in advancing toward innovation in the world of real estate. Aside from its location being known for tourist destinations, the promising community of Pinevale nudges the residents towards modern smart fixtures in a home that ensures convenience and comfort.
"Initially, our brand is positioned to be the pioneer of thematic communities in the Philippines. As the market changes, we want to answer calls for modernization and prioritize the convenience of our homebuyers. Now we, at Crown Asia, will start to offer more innovative properties in the Philippines like Pinevale Tagaytay," – Ms. Shatriya Paredes (Crown Asia Division Head)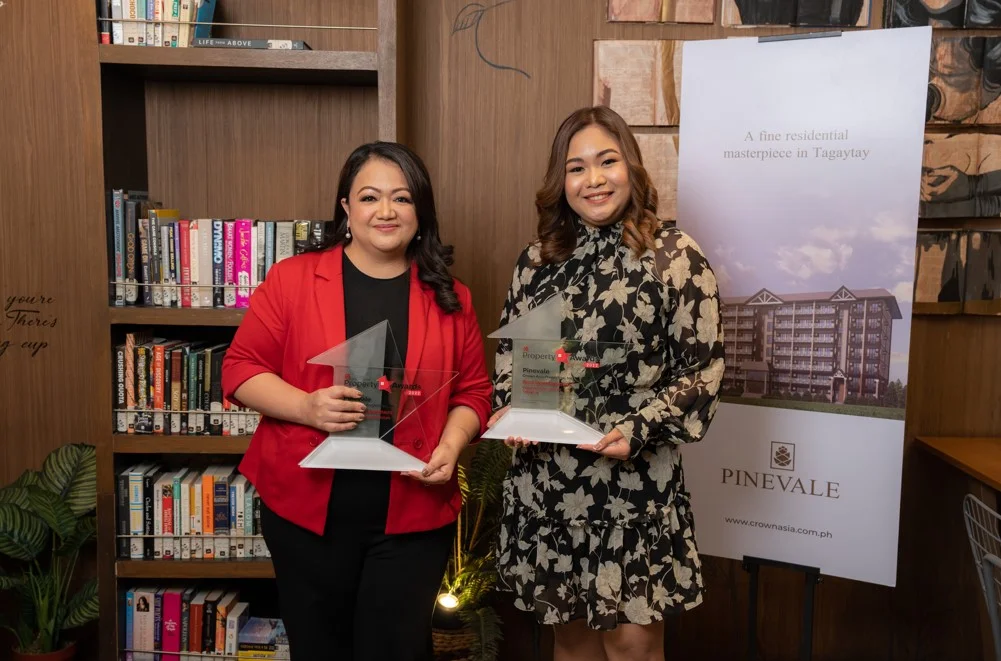 Overall, the project, Pinevale, is poised as the "First Smart Condo in Tagaytay" for its fixtures such as a smart lock, smart socket, and smart IR repeater, that can be controlled and monitored on a mobile application. Thus allowing you to relish life at every moment while knowing that your safety and convenience are a top priority.